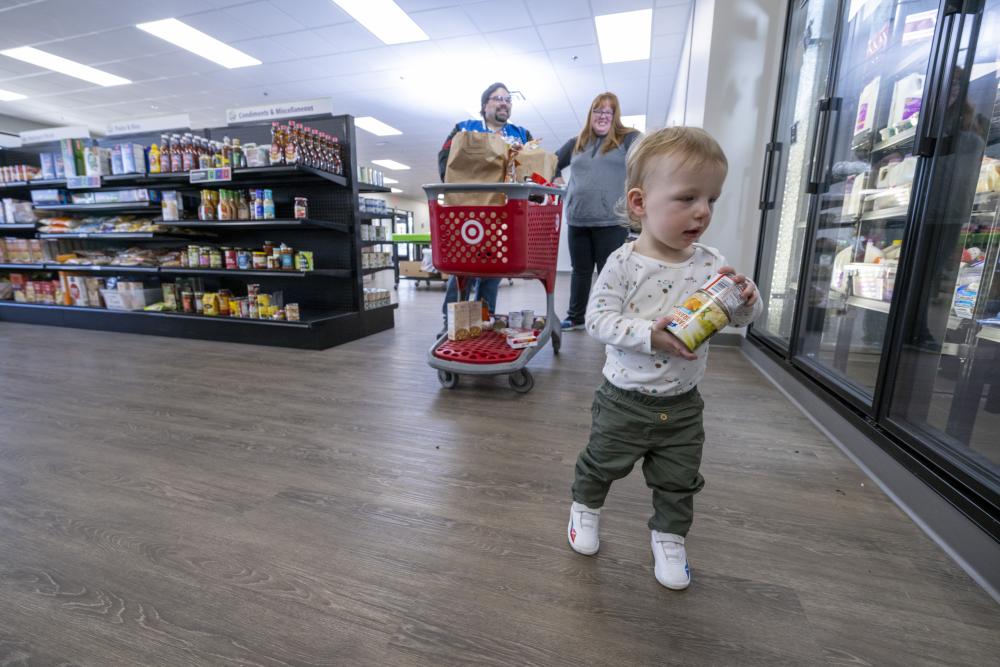 4 Reasons Why People Need Food Assistance This Spring & Summer
Minnesotans are eagerly awaiting warmer weather and time spent in the sunshine as summer makes its (very slow!) approach. This season has also brought its share of challenges for low-income families facing food insecurity.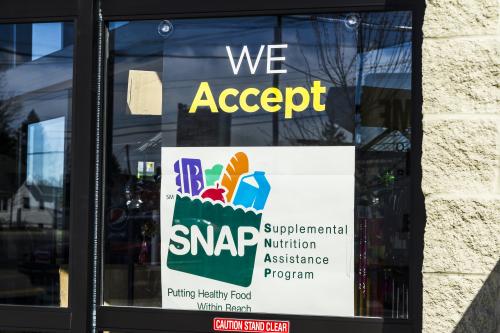 SNAP helps households buy food at grocery stores, convenience stores, farmers markets and more.
1. Emergency SNAP (E-SNAP) benefits have ended, leaving households with less money to supplement their grocery budgets.
At the start of the pandemic, Congress passed legislation that automatically boosted all SNAP participants up to the maximum benefit amount for their household size. These additional benefits were essential to helping Minnesotans weather the effects of the pandemic and continue to keep food on the table. Across the country, emergency SNAP benefits (or E-SNAP) were estimated to have lifted 4.2 million people out of poverty in 2021, with Black and Latine people seeing the greatest boost from this program.
After three years, the last E-SNAP payments went out in March 2023. Families have seen benefits decrease anywhere from $95 to over $250 a month. The timeframe for adjusting to this shift in benefits was relatively short and many participants had to make drastic last-minute changes which caused increased strain on already tight budgets in the face of high prices at the store.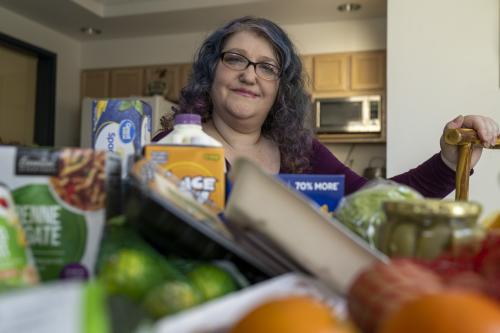 Abbella, a disabled veteran, attends monthly food distributions held by The Open Door's mobile food pantry at her apartment building.
2. Other Covid-era assistance programs will phase out this summer as the public health emergency ends, jeopardizing access to Medicaid and SNAP for many.
At the beginning of the pandemic, Congress enacted the Families First Coronavirus Response Act (FFCRA), which included a stipulation, in exchange for federal funding, for Medicaid programs to keep people continuously enrolled for the duration of the public health emergency. This enrollment provision was discontinued on March 31, 2023. As a result, an estimated 14 million people will lose Medicaid coverage as states resume disenrollments; many of which were able to do so beginning last month.
The disability community is expected to be significantly negatively impacted by the changes to Medicaid enrollment. Disabled people are facing barriers to food access among other issues as a result of inflation and pandemic-era program discontinuation. Disabled people often have to balance additional constraints and their needs are sometimes more expensive, and more complex, than those of the general population. Almost 27 percent of disabled people live in poverty, nearly twice the rate of the general population, and that high poverty rate drives a high rate of food insecurity. Even in the best of times, disabled people are struggling to feed themselves.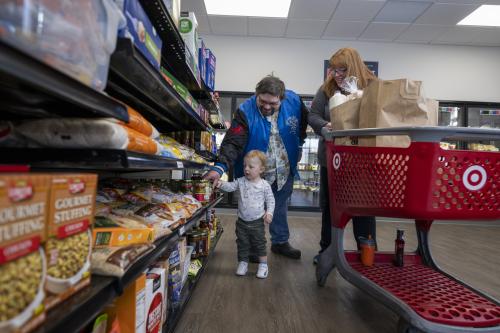 Danny and Ashley, pictured here with their son, Theo, hold three jobs between the two of them. But with inflation and wages that aren't keeping up, they sometimes need to choose between putting gas in their car or food on their table.
3. Food costs are stabilizing, but inflation is still putting pressure on families. 
While food and fuel costs have lowered, inflation remains the highest it has been in the past decade.
A look through the data reveals this situation arose from pandemic disruptions and the government's response, was worsened by the war in Ukraine, and is now cooling as supply problems clear up and the economy slows. But it also illustrates that U.S. inflation today is drastically different from the price increases that first appeared in 2021, which were driven by stubborn price increases for services like airfare and childcare instead of by the cost of goods.
The dollar isn't able to stretch as far as it once did for Americans, even high earners with incomes at or above $100,000/year are living paycheck to paycheck. In fact, the vast majority of Millennials are living paycheck to paycheck due to high costs and increased debt because of inflation. With more strain on budgets, any number of unexpected cost burdens can create food insecurity for an individual or family. Take for example, car damage from an encounter with one of the many Twin Cities' potholes! Food insecurity can affect any neighbor as wages, even from multiple income streams, may not be enough to cover the cost of goods and services these days.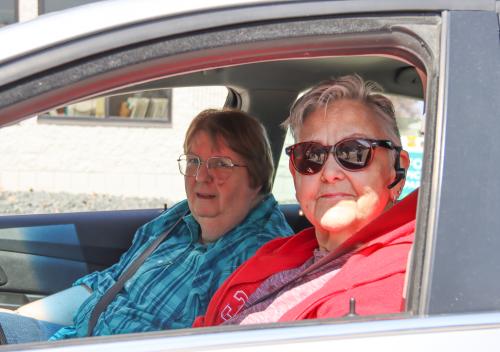 Ciana (right) and Sandy both appreciate how monthly senior food boxes help stretch their food budgets.
4. Seniors are facing a particularly tricky situation with limited retirement funds, SNAP benefit changes, etc.
Seniors are facing food insecurity challenges at higher rates as well. Adjustments to social security cost of living have now made many seniors ineligible for SNAP or have greatly reduced their benefits—all on top of E-SNAP ending. In addition, many retirees, often seniors, are facing significant financial burden when it comes to affording retirement. This generation of retirees are needing to rely on individual retirement savings rather than company pensions or other organizational retirement benefits compared to past generations. This fixed income has been challenging for folks to manage, especially given the high costs at the register.
There is a feeling of perpetual insecurity, even among those who've amassed substantial savings. Today's retirees find themselves in a more uncertain situation, with a host of bills all needing to be funded out of a volatile and unpredictable retirement portfolio. In a recent Goldman Sachs survey, 51% of retirees reported living on less than half the income they enjoyed pre-retirement. 45% of retirees, including 54% of female retirees, said they found entering retirement to be somewhat or very stressful in terms of financial anxiety.
Despite these challenges, hope is on the horizon. Permanent summer EBT for low-income families with children will be starting this summer and is the first new permanent nutrition program in decades. Further, universal free school meals will be initiated next school year throughout Minnesota. There are other anticipated legislative wins in our state, such as investments in housing equity and a child tax credit to help support families. We have work to do to continue addressing hunger in Minnesota, but with the help of our partners, many hands make light work.
What you can do to support those facing food insecurity as we continue to navigate historic levels of hunger: