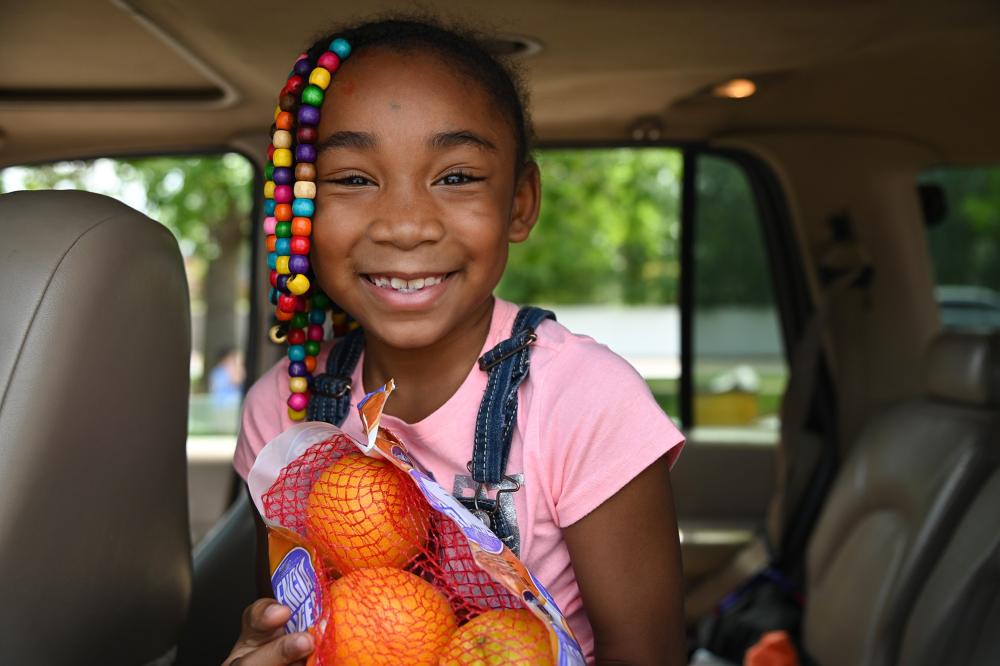 The Endowment for a Hunger-Free Future
We asked for help fighting the COVID-era hunger surge, and the community showed up in a big way, powering our crisis response and creating a once-in-a-generation opportunity to more fully tackle hunger.
Second Harvest Heartland stands ready to feed the growing line of people experiencing hunger and create the long-term change needed to end hunger for good. One powerful tool in that work is our new Endowment for a Hunger-Free Future.
Ensuring Resources Are Available to Meet the Need
Among the many lessons learned recently, organizations like ours and the broader hunger-relief network must be resourced to tackle the biggest and most urgent needs within our communities. As such, we've created an endowment to ensure resources are available to:
Meet the increased need for years to come:
Meet the increased demand for food assistance through the COVID crisis, the recovery, and beyond.
Distribute fairly closing the racial hunger divide:
Innovate to distribute food fairly, tackling the unjust reality that families of color and Indigenous communities are at least twice as likely to experience hunger.
Strengthen the network for the next generation:
Strengthen the hunger-relief network, so the critical, frontline team of local food shelves have the resources and food to keep up with their community need.
Prepare for new challenges—food prices skyrocket, unemployment jumps:
Prepare for tomorrow's crises, ensuring that whatever challenges come our way, food will be available to help us power through.
Understanding How Endowments Work
It's a special-purpose investment fund, typically established by nonprofit organizations, including many food banks. It allows Second Harvest Heartland to save and direct funds to strategic priorities. One important goal of an endowment is to ensure funds are available in perpetuity, which means annual spending from our endowment will typically be limited to investment earnings.
Defining the Work and Reporting on Progress
Our staff and board of directors, in collaboration with our partners in hunger relief, will shape the priorities and investment of the endowment. We look forward to communicating updates as our work evolves.
Questions about Second Harvest Heartland's endowment can be directed to development@2harvest.org.