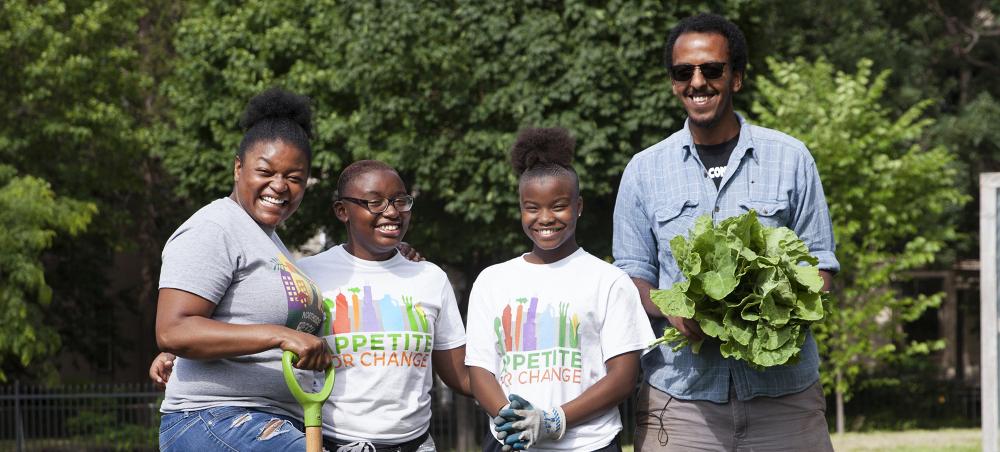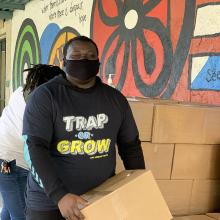 This year is not for sugar coating. We're six months deep into a pandemic that has left nearly 300,000 Minnesotans unemployed, thousands without health insurance coverage, forced businesses to close, and exacerbated the already disparate gaps in food access across the state. In Minneapolis, George Floyd's life, and his death by police, sparked an 'uprising' that challenged our community for the better—our city is reimagining policing, many are doing the work to look inward, examining whiteness and the systems that privilege it, and we are beginning to take action.
The already-fraught pathways to accessing fresh and nutritious food have also been challenged as underemployment, mobility limitations, violence in our neighborhoods, and the closure of local grocery stores compound to make nourishing our bodies more difficult. In the North Minneapolis neighborhood, the only supermarket within one mile closed temporarily and AFC's West Broadway Farmers Market, a major source of locally harvested and crafted goods, went on a season-long hiatus for vendor and community safety.
Minneapolis, the Northside, Appetite For Change staff—we've grown and moved in directions we hadn't entirely anticipated. At Appetite For Change (AFC), we continue to ground ourselves in the mission: using food as a tool to build health, wealth and social change. For us this looks like continuing to center our work around community connection and nourishing food by:
Growing food: our urban agriculture team and generous volunteers have adapted their strategy to continue tending our 7 garden plots throughout North Minneapolis. In the next few months we'll harvest over 11,000 pounds of chemical-free produce and finish building a new greenhouse that will extend our growing season, and allow us to produce medicinal plants like ginger and echinacea.
Sharing food: In partnership with Minnesota Central Kitchen, AFC's Breaking Bread team has been operating at capacity since April to prepare and share 8,500 fresh meals each week with community members and healthcare workers. Staff time, kitchen space, and ingredients have been redirected to bring free and flavorful meals to our community. To date we've distributed over 100,000 meals like veggie stir fry, BBQ chicken, and beef bolognese with support from a variety of local organizations.
Gathering (figuratively) around food: We are piloting a meal box delivery program in collaboration with the Metro Food Justice Network, delivering meal boxes filled with fresh grocery items to over 250 households each week. The boxes feature Northside grown produce, products from local vendors, and two relevant and realistic recipes, and provide an opportunity to cook and connect with friends and family.
Together we can move towards building an equitable food system for all. Learn more at afcmn.org and support sharing real food with real people. Sign up for our newsletter to stay up to date on all the ways you can help use food to grow health, wealth, and social change. Follow us @appetiteforchange.
----------
Jadea Washington, Appetite For Change