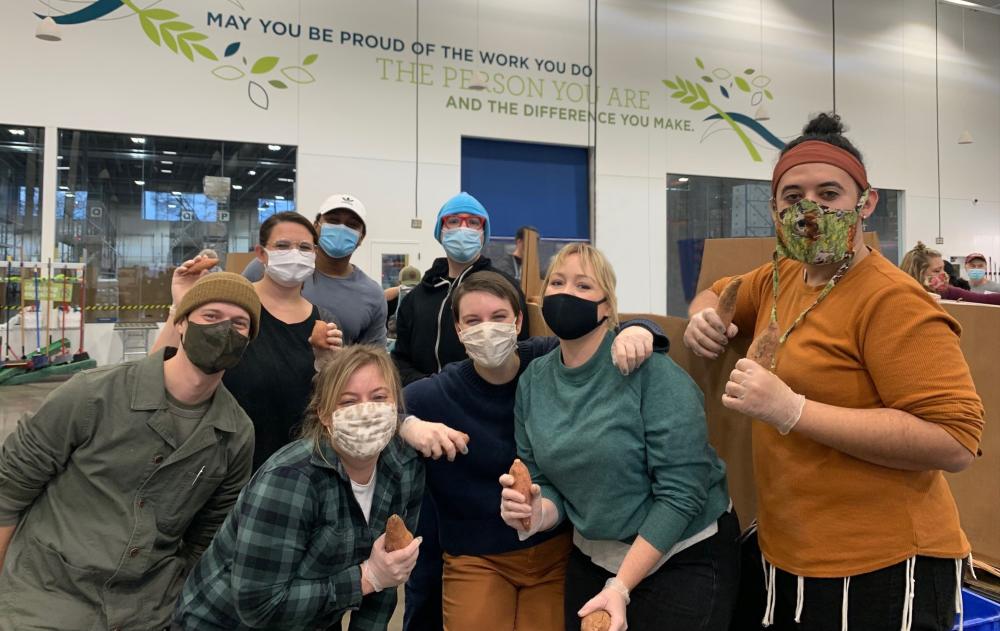 Pro Bono Volunteers Tackle Diversity and Inclusion
This week, we're celebrating our Second Harvest Heartland pro bono volunteers! Working on projects behind the scenes, our pro bono volunteers act as organizational consultants, offering their professional expertise on short-term business projects. The outcome of pro bono projects is increased capacity for our staff, as well as advancement of our mission to end hunger together.
Pro bono volunteers give their time as individuals or as part of a corporate group, school or community, contributing valuable skills to create innovative solutions to challenges and questions. One recent pro bono project was a partnership between a school program and Second Harvest Heartland's Diversity, Equity, and Inclusion (DEI) team. A four-student cohort from Prime Digital Academy—Anisa, Cristhian, Liz and MacKenzie—worked with Second Harvest Heartland's Director of Diversity, Equity, and Inclusion Sook Jin Ong on a project expanding the organization's DEI work.
"It was inspiring working with Sook Jin. She's incredible," said MacKenzie. "Her drive, passion, and empathy are intoxicating," Liz added.
Sook Jin recognized the win-win situation of welcoming the student cohort to complete their final group project with Second Harvest Heartland. The group's task was to help operationalize the organization's values of being inclusive and equitable. To understand the work, the students immersed themselves into the Second Harvest Heartland community, taking on a volunteer shift to package sweet potatoes and interviewing a diverse group of employees.
The students utilized the ADKAR (Awareness, Desire, Knowledge, Ability and Reinforcement) change management model to accomplish Sook Jin's goals for the project. MacKenzie and Liz focused on service design and the strategy of moving DEI work from awareness to action. Anisa and Cristhian focused on research and design, including how to structure the tool they were to produce.
The final deliverable was a catalog of ideas available on a DEI SharePoint, a web-based collaborative platform. Although most ideas were focused internally—like discussion prompts for meetings—some of the ideas also include how employees can address DEI in their own communities.
"Seeing DEI at work in an organization was inspiring and gives me hope for the future," said Cristhian.
The pandemic prevented in-person interactions, but the team found a way to complete their work in three weeks, devoting 450 total hours to the project.
"Definitely leverage volunteer resources," said Sook Jin of her decision to work with the pro bono team. "Volunteers provide additional expertise and viewpoints that make us stronger. Consider students, not only professionals, for pro bono work. They are engaged and curious and can add a fresh perspective."
Regarding volunteering, the entire team agreed that everyone should do it. "Volunteering to impact your own community is super awesome," said Liz.
Thank you to Prime Digital Academy and all our pro bono volunteers for your unwavering partnership!