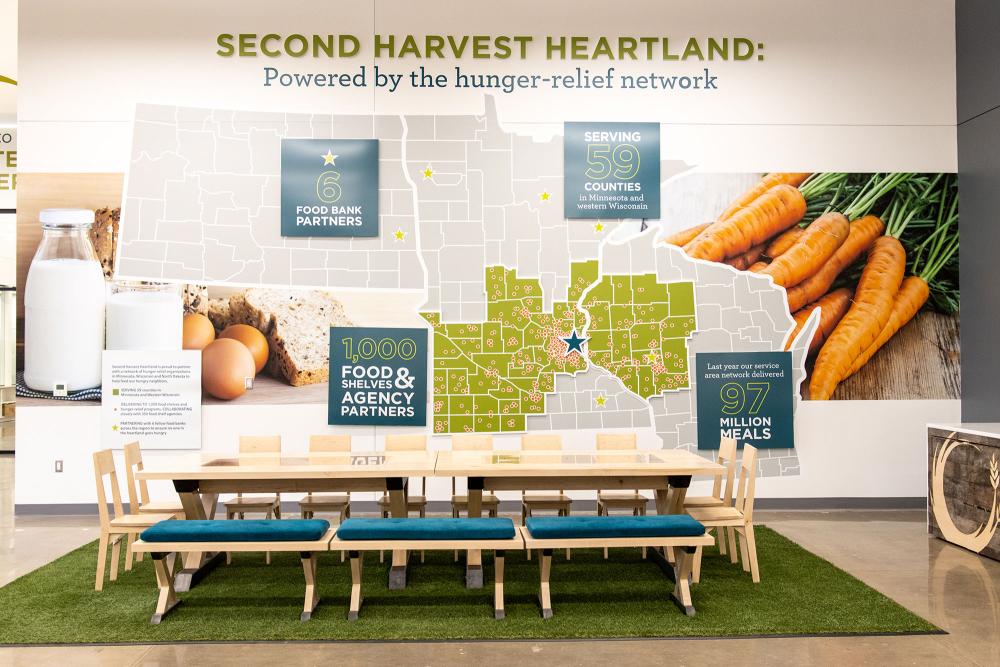 Using Data to Fight Hunger with Boston Consulting Group
Since 2009, Boston Consulting Group (BCG), one of the world's largest management consulting firms, has been providing pro bono consulting to Second Harvest Heartland to examine strategic questions and improve our hunger-fighting programs. From SNAP to Child Hunger, almost every area of our programming has been shaped by this important partnership.
"We have really expanded our work in programs as a functional area of the food bank and BCG has really been with us every step of the way," said Theresa McCormick, director of programs & healthcare partnerships at Second Harvest Heartland.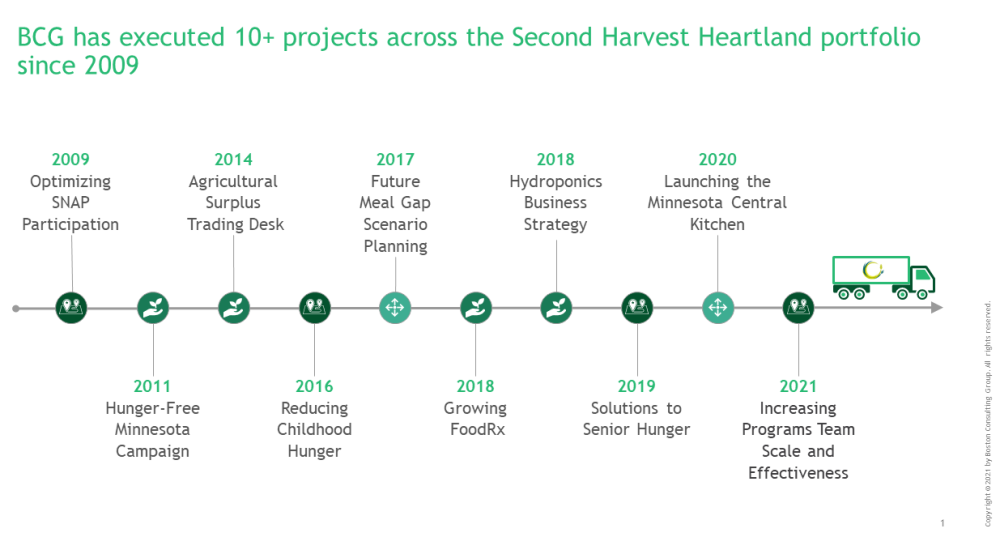 Despite it being a pro bono project, BCG treats the work with Second Harvest Heartland like any other consulting project with a fully staffed team designing and executing the project. In 2021, five BCG team members devoted 1,600 hours of work to consulting with Second Harvest Heartland.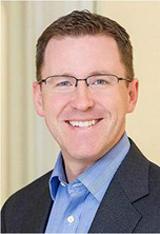 "We see this as one in a long line of incredibly engaging and hopefully successful efforts to help Second Harvest grow," said Ken Davidson, managing director and partner at BCG and Second Harvest Heartland board member. "Continue to meet the need, meet more of the need year over year, and add on extra programs and services where it makes sense."
The focus of this partnership in 2021 was to assess hunger-relief program participation in Minnesota and identify opportunities to help those in our community to fully utilize federal nutrition programs.
"When we started working with [BCG] this summer, we were really saying how do we integrate all the learnings from the pandemic as it relates to federal nutrition programs and the role that these programs have," said Theresa.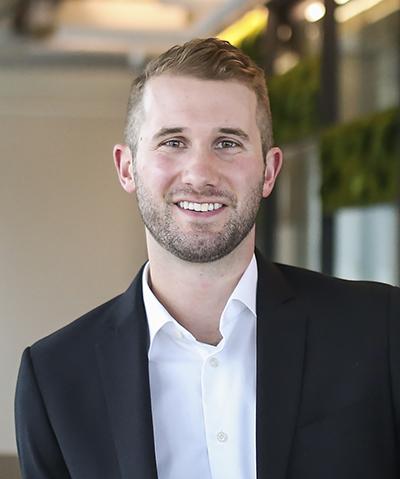 Mark Geskermann, a principal consultant at BCG, led the project and worked with his team and Second Harvest Heartland staff to quantify and measure the number of meals available to Minnesotans facing hunger through federal nutrition programs. BCG found that around 380 million meals went unclaimed in 2019, meaning that far too many eligible Minnesotans were not receiving food assistance.
"And then the question became 'How do we ramp up where Second Harvest can partner or add resources or do things differently so that we can chip away at the 380 million meals?'" said Mark.
Second Harvest Heartland has gotten to work, using this information to determine what ways the organization can do more to end hunger across Minnesota by reducing the number of unclaimed meals. From increasing enrollment in both urban and rural areas through expanding resources and partnerships, to restructuring and growing internal programs, the team has been hard at work putting BCG's recommendations into action.
"You can probably see it most in the funding through the racial hunger divide," explained Theresa. "Where we looked at what were those key pieces that we needed to accelerate and invest in now, especially those pieces that we're going to really sizably step us forward in our work around racial equity."
Mark says the benefits of pro bono consulting work go both ways. For the BCG team, these projects are a great way to learn about the nonprofit space and expand their skills.
"For me and my team that was working for me, this was completely new," said Mark. "None of us had worked in what we would term as a social impact or not for profit space."
Ken also says working with Second Harvest Heartland helps keep up office morale and allows employees to give back to the community. "They really feel like 'I'm taking my consulting skills and using it to make a difference in a whole other way in the nonprofit sector.'"
If you are interested in working with Second Harvest Heartland in a pro bono capacity, stay connected to volunteer openings by visiting Volunteer Central.