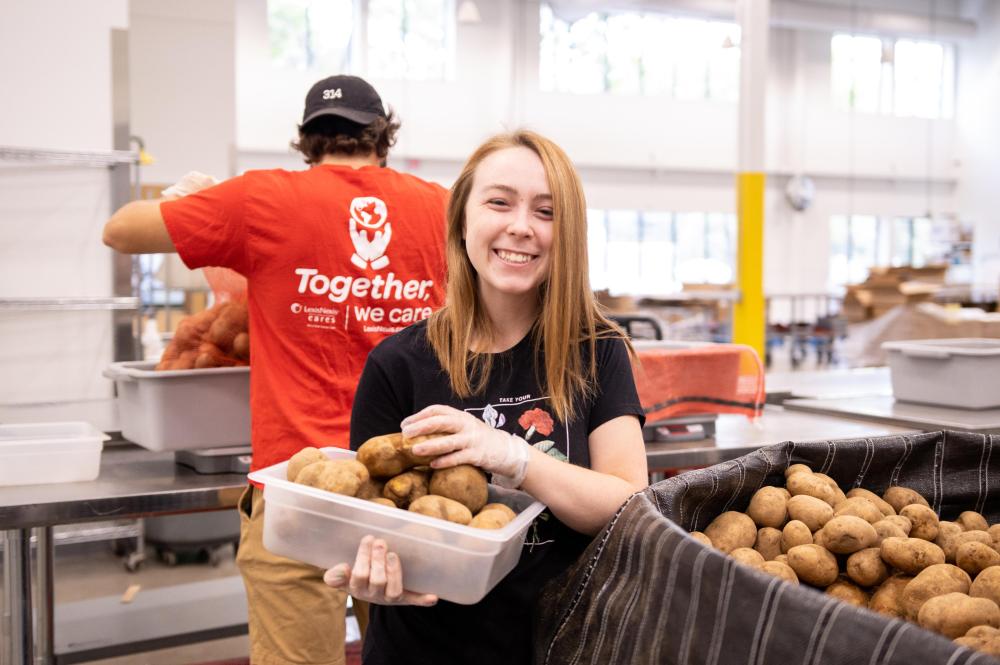 Using Data to Drive the Hunger Fight
As COVID-19 continues to ravage the country, nonprofits like Second Harvest Heartland are addressing immediate needs while planning what comes next. Last week, Greater MSP unveiled their Regional Recovery Hub, a dashboard designed to help decision makers in the Twin Cities understand how well our community is responding to and recovering from the pandemic. The barometer tracks Second Harvest Heartland's food distributions as an indicator of the need for food across our region.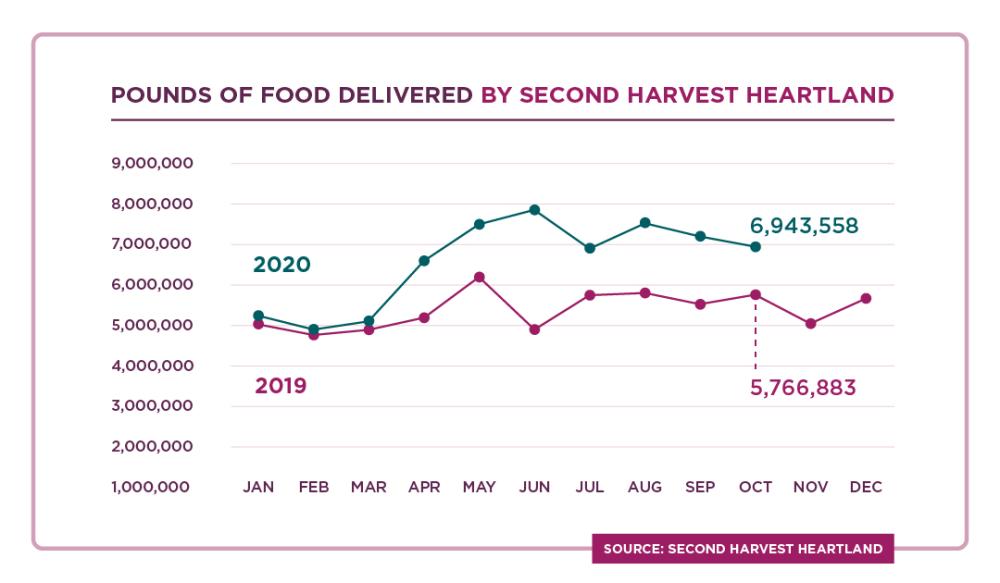 While illuminating, this measure is just one of the many variables we use to understand how the pandemic is impacting hunger. Here is a primer on a few of the other resources that our teams – from food sourcing to SNAP, child hunger to agency relations – use to guide daily decision-making to ensure we're meeting record-level hunger:
Supplemental Nutrition Assistance Program (SNAP) applications and enrollment
With the large increase in unemployment in the last nine months, demand for SNAP benefits has also surged, and our SNAP Team has been in overdrive assisting Minnesotans with the application process to get needed food support. From March through October 2020, our team has assisted with over 6,100 SNAP applications, over twice as many applications as during this same time last year. SNAP is a critical tool to fight hunger, providing nine meals for every one meal distributed by food shelves and meal programs. I shared more about the importance of public programs like SNAP on the hunger episode of Wilder Research's Talking Through the Numbers podcast.
U.S. Census Bureau Pulse Surveys and the Minnesota Department of Education
For families with children, local schools are a vital source of food support. Data gathered through Week 19 of the U.S. Census Bureau weekly Pulse Survey, indicates 77 percent of Minnesota households with kids who received food support were able to access it through school meal programs. The number of meals served through three major children's federal meal programs in Minnesota was over 13.5 million meals in May 2020 alone, according to Minnesota Department of Education data analyzed by Hunger Impact Partners. Data informs our work to invest in our school nutrition partners, giving out over $300,000 in emergency grants to boost their efforts to reach kids.
The Hunger Divide
Census Pulse Survey findings also provide evidence that Black Minnesotans are struggling to get enough food at higher rates than white Minnesotans. Results from Week 19, November 11-23, show an average 23% of Black respondents reported sometimes or often not having enough to eat, compared to just 5% of white respondents. When these same respondents were asked about their situation prior to the pandemic 11% of Black respondents struggled with food insufficiency, compared to 3% of white respondents. While this newly available Pulse data has limitations due to small sample sizes for sub-populations, like racial groups, it does provide important data that isn't otherwise readily available. The Pulse Survey provides some indication that Black Minnesotans have been negatively impacted by the pandemic to a greater degree, and that existing racial gaps in food insufficiency are being exacerbated. Our agency relations team uses this information to work with trusted community partners to get culturally relevant food where it's needed most. And our advocacy team ensures that the hunger divide is a leading component of our policy and communications priorities.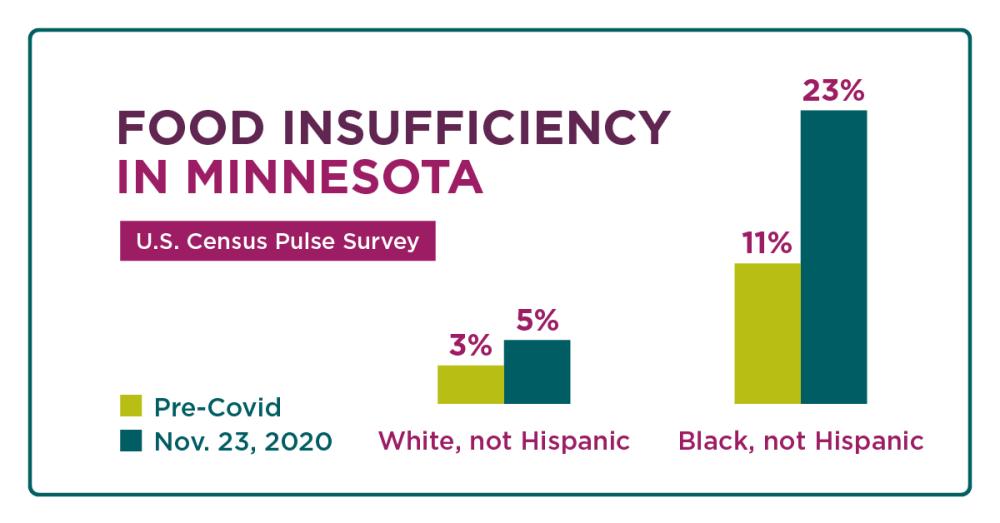 This is an important reminder for all of us. COVID has devastated communities across the state and around the country, especially when it comes to families' ability to obtain nourishing food. But as we begin to focus on recovery, we must be steadfast in our determination that simply a return to pre-COVID numbers is not acceptable. Geography, race, ethnicity, or any other factor should not determine access to healthy, culturally relevant food. The Second Harvest Heartland team understands that we will not truly recover while our neighbors still go hungry. We will continue to make data-driven decisions and investments to realize our mission to end hunger.
Stay tuned to the Regional Recovery Hub and our COVID response updates we respond to and recover from the pandemic's impacts, and work to achieve lower food insecurity than before the pandemic took hold.