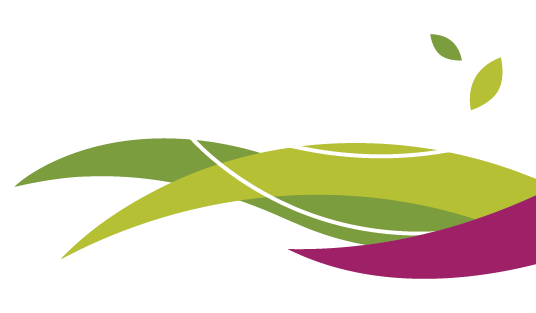 August 10–16 is Donor Appreciation Week! This week we're putting the spotlight on Second Harvest Heartland's many wonderful supporters that make everything we do possible.
We're grateful for the past and ongoing support from our donors who have joined us in the fight to end hunger. We're also in complete awe of the outpouring of support during the past few months, as the pandemic has changed our way of life and caused an unprecedented hunger crisis.
Since the COVID-19 outbreak, the need for food assistance has skyrocketed. Currently, 1 in 8 people in our area is experiencing food insecurity. But, because of the critical support from our donors, fewer kids, families, and seniors in our area will have to worry about where their next meal will come from.
Barbara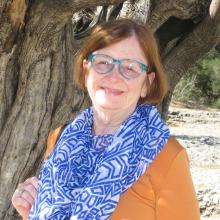 Barbara, a mother and grandmother who was inspired to make a gift to Second Harvest Heartland due to the recent hunger surge shared,
"I do not want any parent or grandparent to worry about having adequate food for their children. Seeing the impact of the COVID crisis on families inspired me to find ways that I could help during the stay-at-home period."
Tom and Melissa
Tom and Melissa, who increased their support recently, said they are worried that there's no end in sight to the hunger crisis caused by COVID-19 and will do what they can to help. "We spent $440 on groceries at Jerry's this weekend. That will last our family of three about 10 days if we are careful—but we are lucky because I didn't blink an eye when the total came up. We eat well, but not fancy, but we are acutely aware of how truly fortunate we are. We don't know what it's like to go to bed hungry."
Bill and Ann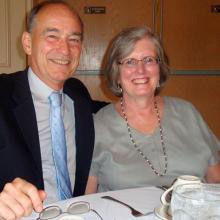 Long-time Second Harvest Heartland donors Bill and Ann normally make charitable gifts at year-end but said the heightened need for food caused by the pandemic led them to accelerate their giving this year.
"The staggering level of unemployment and increasing homelessness make the great need for food assistance evident."
You Make it all Possible
With support from donors like Barbara, Tom, Melissa, Bill, Ann—and YOU—Second Harvest Heartland has been able to quickly implement and sustain our emergency response in partnership with our nearly 1,000 hunger-relief partners.
Here is what you have helped make possible:
Supplied more than 37 million meals to nearly 1,000 food shelves and other hunger-relief partners
Coordinated over 100 emergency grocery pop-ups in struggling communities
Served nearly 600,000 meals through Minnesota Central Kitchen
Helped thousands of Minnesotans apply for SNAP (food stamp) benefits
We also want to give a special shout out to our amazing Capital Campaign donors who helped Second Harvest Heartland reach the huge milestone of opening our new facility in Brooklyn Park. With more than three times as much space as our previous facility, it allows us to distribute more food than ever before!
Doug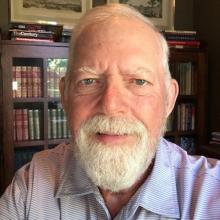 Doug, a Second Harvest Heartland Capital Campaign supporter, long-time donor and volunteer shared,
"I was drawn to Second Harvest Heartland after volunteering with a group from Greater Twin Cities United Way several years ago. During that visit I learned about the role they serve in addressing the problem of food insecurity. I am happy to support this critical service during this time of community need with both volunteer and financial gifts."
To ALL of our amazing donors, thank you for making everything we do possible. We've come so far and have accomplished so much together. Your support—whether it is $10 or $10,000—makes a difference. We couldn't do this work without you.
On behalf of the entire Second Harvest Heartland team, our community partners, and the neighbors we serve, thank you!
Visit 2harvest.org/covid19update for the latest updates on how your support is making an impact.