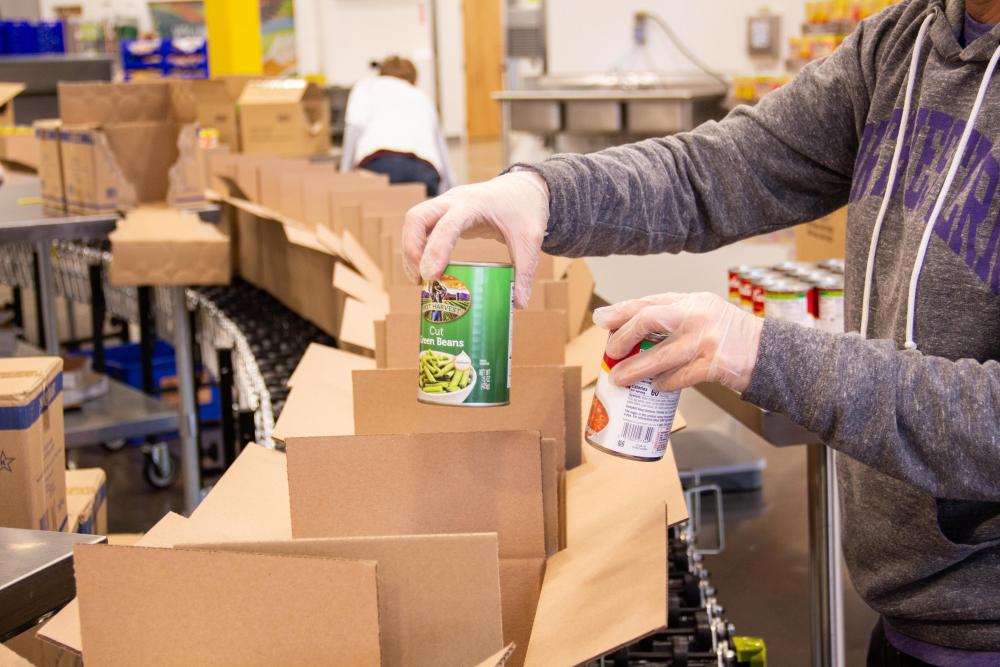 Surging Food Insecurity and a Deepening Hunger Divide
As we shared back in June, the first step in solving a problem is to understand it from every single angle. And COVID-era hunger is an ever-changing problem to understand. That's why our most recent update to the community looked to new data and local experts to further prepare for the coming winter and the many hard months ahead.
Since March, Second Harvest Heartland has experienced a 30 percent increase in demand for food from food shelf and meal program partners. And those partners are seeing a 60 percent increase in how many people they are serving. Worst yet is the deepening hunger divide, where Black, Hispanic, Asian and Indigenous families are at least twice as likely as white families in Minnesota to live with hunger.
We welcomed Alene Tchourumoff from the Federal Reserve Bank of Minneapolis, Amanda Hane from the Amherst H. Wilder Foundation, and Alana Ziehl from the Kandiyohi County Food Shelf in Willmar to discuss surging hunger in our region and what each of us can do to respond and recover.
Highlights from our COVID-19 Hunger Surge community update
From Amanda at Wilder, the U.S. Census Bureau's weekly Pulse Survey showed that 35 percent of Minnesotans reported some degree of food insecurity in late September. Broken down by race and ethnicity, 68 percent of Latinx respondents, 56 percent of Black respondents, 39 percent of Asian communities reported facing food insecurity. These trends are not new and are further explained in the Wilder Foundation's recent podcast on who is affected by food insecurity and how to ensure everyone has enough to eat.
Because Native communities don't often show up in data based on population size, Alene and the Center for Indian Country Development at the Minneapolis Fed have been conducting their own pulse surveys of tribal governments and tribally owned enterprises to try to assess real-time economic impacts during COVID. From shuttered enterprises to skyrocketing unemployment to reduced tribal government revenue for community services, COVID is hitting Indian Country especially hard.
The Fed has also been looking at economic distress on organizations, specifically service organizations that provide critical social services to struggling families. According to Alene, 27 percent of these organizations indicated that COVID-19 was very significantly impacting their organization and that recovery would be very difficult.
Service organizations like the Kandiyohi County Food Shelf in Willmar are experiencing that stress. "We have three staff here and prior to COVID we had about 60 active volunteers. Today, we're down to about 15," explained Alana. Today's challenges include reduced food rescue operations given a lack of volunteers, as well as language barriers between shelf staff and volunteers and the diverse communities they serve.
Watch the entire community update here:
Join Second Harvest Heartland and our community of partners and experts in confronting these challenges and preparing for the important work ahead:
Understand the implications of structural racism in America's economy through the Minneapolis Fed's Racism and the Economy series.
Advocate for policies that make is easier for families to be financially secure, such as:

Congress' support for pandemic-relief programs

Contact your local food shelf to see what they need in terms of financial, food and volunteer time donations.