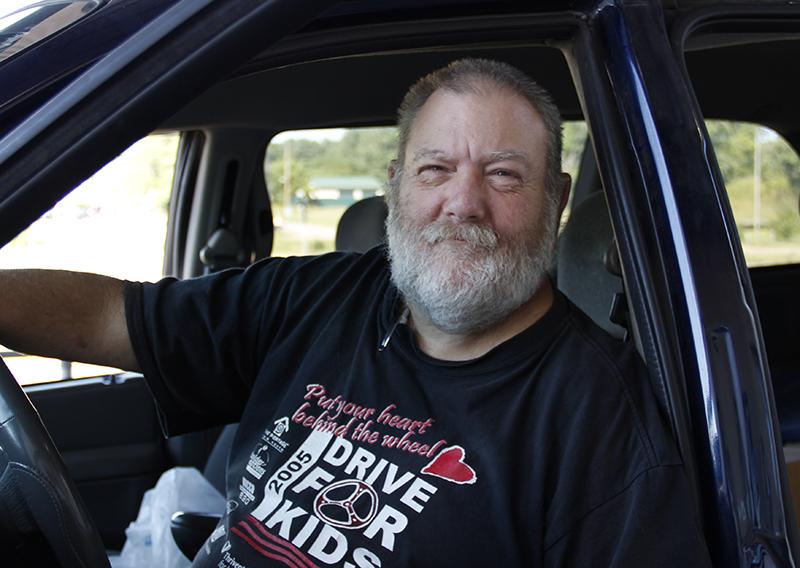 The Seriousness of Senior Hunger
"Right now, it's just hard to make ends meet." Gregory explained while waiting to pick up a box of food from Second Harvest Heartland's Maplewood facility. "By the time I pay my bills … pay for my medication … I got maybe 20 bucks to my name. This helps."
The "this" Gregory refers to is a 32-pound box of nutritious food that he receives monthly through Minnesota's Nutrition Assistance Program for Seniors (NAPS). It's a part of the federal Commodity Supplemental Food Program (CSFP) and is specifically for seniors over 60 who meet certain income eligibility guidelines. Including our Maplewood facility there are 240 CSFP distribution sites throughout the state.
The unique challenges to ending senior hunger
Programs like CSFP work to reach the estimated 37,500 Minnesota seniors experiencing food insecurity. But the unique barriers to food access that seniors face leaves no single solution to meeting their hunger needs.
Access

Increasing food prices when living on a fixed income means that the foods once affordable are now out of reach. According to a July 2020 study by the Food Industry Association, 43 percent of seniors are concerned about their food budgets, with 37 percent very or extremely concerned. Compounding financial realities are the very serious public health concerns many shoppers, especially potentially immunocompromised seniors, have in visiting grocery stores. And in rural communities, fresh and nutritious food might simply be out of reach.

Participation

Where there are food assistance resources, there is often a lack of participation among seniors, be there technology or terminology barriers or the concern that the benefit is not worth the effort. Many seniors who are eligible for programs like CSFP and SNAP are not participating.

Stigma

The biggest barrier to food access might be the invisible barrier of stigma around receiving help or the misperception that there isn't enough food to go around. The truth is that we will all have to give and receive help if we're going to get through this pandemic and thrive on the other side.
Hunger-fighting resources for seniors
Seniors make up 10 percent of the people Second Harvest Heartland serves each year, and they represent the fastest-growing food shelf visitor accordingly to food shelf partners throughout the state. At the same time, participation in CSFP has declined since the onset of the pandemic. Efforts must continue to reach, educate and welcome seniors to the variety of food assistance resources available to them.
CSFP

According to Randy, another visitor to the Maplewood CSFP food box distribution, "It's easy to apply and the card lasts for three years, which is nice." Without income, any resources Randy has needs to go to his house payment. And if he doesn't happen to use all the food he's provided in a month? "I bring it to the halfway house across the street, so it doesn't go to waste."

Download our brochure with income guide to learn more.

SNAP

According to the Minnesota Department of Health, half of eligible seniors are not enrolled and participating in SNAP, the Supplementary Food Assistance Program formerly known as Food Stamps. This modest, monthly financial benefit comes in the form of an EBT card, used like a debit card, and can be used at farmer's markets and even some online grocery delivery.

Our advocacy efforts focus heavily on SNAP, specifically the need to increase both the minimum and maximum monthly financial benefits. Minnesota's current monthly minimum SNAP benefit for households of one or two people is $16.

Meals on Wheels

Meals on Wheels is a community-based service that provides fresh, nutritious meals delivered directly to the homes of seniors and individuals with disabilities.

Local food shelves and prepared meal distribution sites

There are more than 800 community food distribution sites throughout our region, from your local food shelf to prepared meal distribution sites at churches or community centers. An interactive map helps you see what food resources are available in your area right now.
No one should face hunger, especially our seniors and especially during a pandemic.
Explore immediate and near-term food resources available today: 2harvest.org/gethelp.