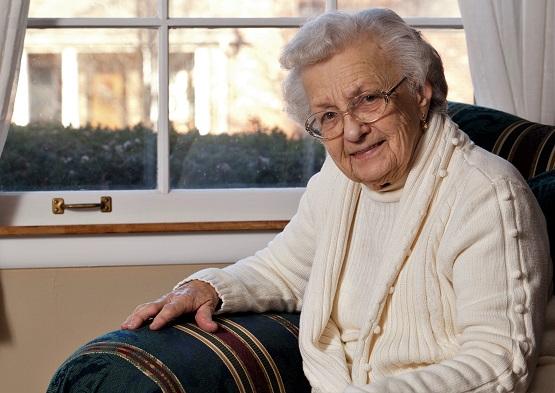 Senior Hunger in Rural Minnesota
Joyce Wiekeraad is concerned about the seniors in her community. In Murray County, located in rural southwestern Minnesota, many of the older adults she knows live alone—and many of them are at risk of hunger. Murray County has a population of 8,390 people, more than 30 percent of whom are 60 or over. With only two grocery stores in the county and United Community Action Partners the one source of public transportation, many seniors turn to food shelves and meal programs for help. Many, but not all. And that's the problem.
Wiekeraad, who has served as the Nutrition Assistance Program (NAPS) coordinator for Murray County Aging & Volunteer Services for nearly four years, knows that there are countless seniors who aren't aware that help exists, and it keeps her up at night.
"Seniors suffer the most from poverty in our county," she said. "We have two food shelves, one in the town of Slayton and the other in Fulda, but it's hard to visit them if you don't have a car. Most of our clients don't drive. They need to rely on a family member or neighbor to bring them, and people are busy."
The Murray County food shelves are run entirely by volunteers. Both sites combined serve an average of 120 households per month. When the pandemic hit Minnesota, Wiekeraad thought that number would increase. Wiekeraad only partially blames COVID-19.
"We've always struggled to reach seniors and their families," she explained. "Our Nutrition Assistance Program for Seniors (NAPS), when it first started, distributed only 20 boxes of food. Now we're up to 46, but I know we could be doing so much more. We're just not reaching as many people as we can."
It's not for lack of trying. Wiekeraad posts ads in the local paper, distributes fliers to churches, restaurants, even bars, wherever people congregate. Although that was before the COVID-19 pandemic. These days, she mostly works from home.
Connecting with Older Adults During COVID-19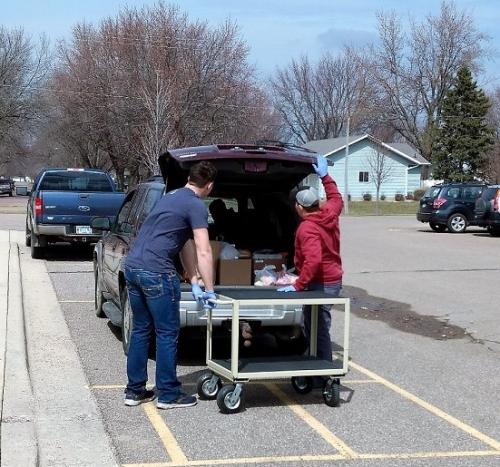 As the virus continues to spread throughout the U.S. and across the globe, it's becoming increasingly clear that older adults (especially those with underlying health conditions) are being hit hardest. The fact that many older adults are also food insecure—especially those who are retired and living on a fixed income—makes the situation even more dire.
Wiekerrad recently sent an email to the more than 400 volunteers she works with asking them to check-in—while practicing safe social distancing—with their senior friends, family members, and neighbors.
"Now more than ever it's important that people reach out to make sure seniors are OK and have enough food," she said. "A video chat is an easy way to bring a smile to someone's face and can go a long way to boosting a person's spirits."
April is Senior Hunger Awareness Month
During Senior Hunger Awareness Month, Second Harvest Heartland and its partners are stepping up efforts to make sure our seniors don't go hungry while they deal with the coronavirus.
We do this through:
Emergency meals distribution to food shelves and meal programs.
Nutrition Assistance Program for Seniors (NAPS) outreach at senior housing facilities and community centers.
Creating awareness around the problem of senior hunger in our communities.
NAPS helps provide shelf-stable foods, to more than 240 food distribution locations across the state each month. At Second Harvest Heartland's Maplewood facility, the meals are distributed via drive-thru.
Get Help
If the COVID-19 pandemic is making it hard for you to afford food right now, our teams are here to help. If you're an adult age 60 or older in need of food assistance, boxes of nutritious food are available through NAPS. A monthly box of food can be picked up at various locations around the state. Call 651-484-8241 or toll-free at 1-800-365-0270 for more information.
If you're able to help, please give to support emergency meal distribution.