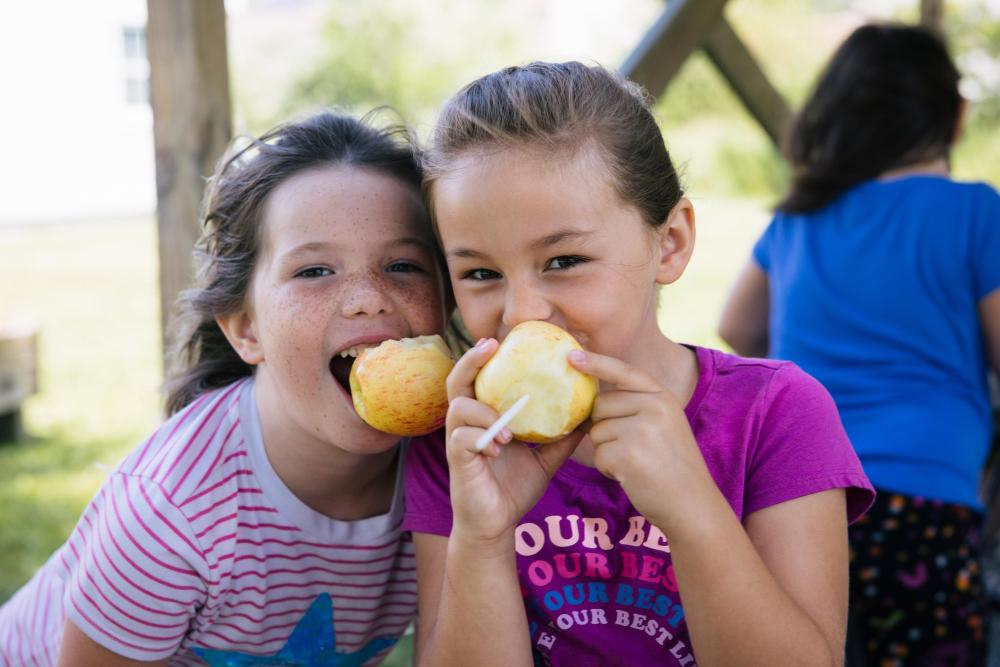 Resolve to Make a Difference through Monthly Giving
With one of our toughest years behind us, we know many are resolving to bring more positivity and prosperity into this new year. By becoming a monthly donor to Second Harvest Heartland , you can do just that.
Give the gift of stability and certainty
Your monthly contribution helps provide the groceries that many families are needing right now to make ends meet. One in nine Minnesotans are facing hunger today, and many turn to food shelves and meal sites to fill in where their grocery budgets leave off.
Folks like Mary, whose retirement job at a grocery store doesn't offer her the hours or wages she needs to keep her pantry full.
Having worked as a nurse for more than 20 years, for Mary "it was hard asking for help. I was used to helping." It will take all of us, giving or receiving help, to get through this pandemic ready to help on the other end.
Double your impact by donating in January
By becoming a Monthly Giver to Second Harvest Heartland, you can help Mary and those like her, in cities, suburbs and small towns throughout our region. And thanks to the Medtronic Foundation, if you sign up to be a monthly donor in January, your recurring gift can be matched for the entire year!
Meaning that a monthly gift of $30 becomes $60, which can provide 2,160 meals in 2021. A monthly gift of $50, if given this month, can provide 3,600 meals this year! It's easy to sign up, and you can cancel any time.
The benefits of donating monthly
Monthly giving is the most efficient way to fight hunger. It allows our operations and the partners we serve to plan for and rely on certain levels of revenue. Meanwhile, the donor can spread out and plan their expenses. And, it lightens the administrative burden all around. Like we have been saying since last March: While we can't control much right now, what we can control is how we show up for one another. We hope you'll show up monthly for Mary and the more than 630,000 Minnesotans facing hunger today.