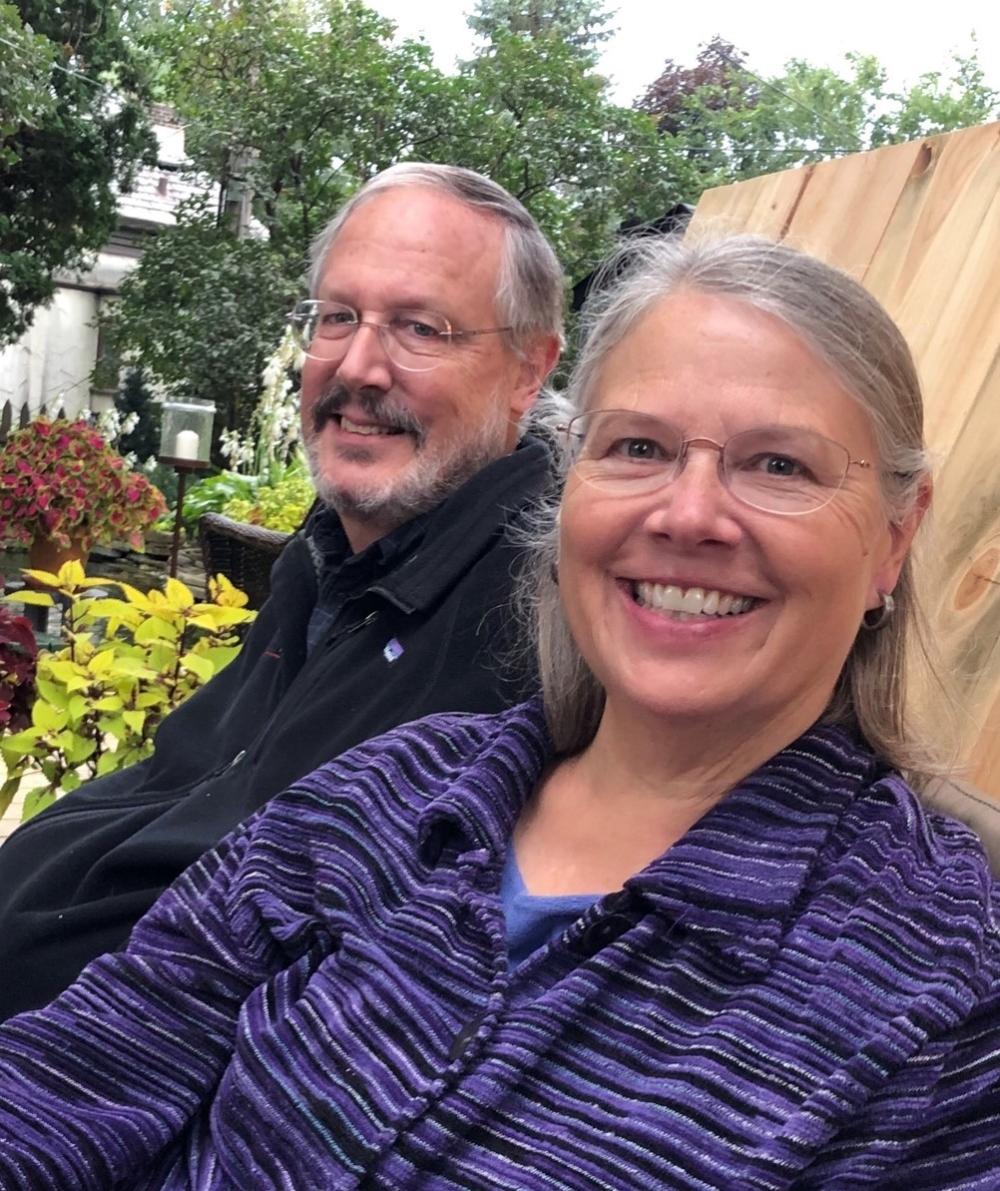 From Receiving Food-assistance to the Frontlines of Fighting Hunger

April is Volunteer Appreciation Month—now more than ever, our tireless and dedicated volunteers are critical to our mission of ending hunger together. Volunteers are the backbone of our organization. Without them, we wouldn't be able to fill a single plate with food.
This week we're highlighting Ruth, a volunteer who works with our CSFP team. Thank you, Ruth, for the work that you continue to do!
---
While in her early twenties, Ruth Blackburn went through a difficult period. She was in an unhealthy relationship. She had dropped out of college. There was very little money coming in and she struggled to put food on the table. If it wasn't for food stamps, or what we now refer to as SNAP (Supplemental Nutrition Assistance Program), Ruth's life may have turned out very differently.
"Food assistance was very helpful," she said. "Later, when I went back to school and become a dietitian, I worked with a program that provided home visits for low-income pregnant women and found that my personal experience provided me with empathy and understanding that I don't think I would have had otherwise."
The experience shaped Ruth into the kind, generous woman she is today. And it's one of the reasons why she became a registered dietician.
"I believe very strongly that good food is the basis of good health, so I have always felt that making sure everyone has access to good food is critically important," she said. "My most satisfying work has always been finding ways to connect people with eating good food—whether that was a food-assistance program or developing resources to help people make healthy meals."
The retired dietician has worked in the public health sector most of her life, including working on sustainable food systems such as the Commodity Supplemental Food Program (CSFP), in Michigan many years ago.
When Ruth and her husband moved to Saint Paul a few years ago, she began looking for part-time work and a volunteer opportunity like the one she enjoyed when she lived in Michigan.
"I found the Skilled Volunteer section on the Second Harvest Heartland website and a posting for working with the Nutrition Assistance Program for Seniors (NAPS) program," Ruth explained. "I thought that would be a good fit and I was curious to see how the program worked."
The NAPS volunteer position turned out to be a great fit for both Ruth and Second Harvest Heartland.
"I like having a place to go a couple of times a week and working with people that have a shared purpose," she said. "The CSFP team has been great to work with. I enjoy the routine paperwork as much as being involved in new concepts and getting to help with compliance visits in the summer and fall."
While Ruth and her husband are self-quarantining due to the COVID-19 pandemic, she's found another way to stay connected to Second Harvest Heartland.
"I do miss going out to Maplewood," she admitted. "I donated money to Second Harvest Heartland this month instead of time."