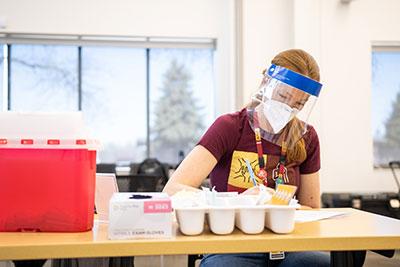 Ready for the Road to Recovery
Since the pandemic began, the Second Harvest Heartland team has refused to let the virus get in the way of our work. With hunger on the rise and the food we distribute needed more than ever, we masked up and doubled down on our efforts to feed the community. I am so proud of our team for their commitment, and for staying safe and well throughout this tough year.
Last week, thanks to a partnership with M Health Fairview, we passed an important and, finally, a positive milestone in our Covid-era hunger fight: the full vaccination of nearly 200 Second Harvest Heartland and Minnesota Central Kitchen partner employees, and more than 100 other partners in the hunger-relief network.
This milestone will allow them to continue their work with the peace of mind that comes with the vaccine. Since COVID hit, our team has delivered nearly 98 million meals in new ways and safely hosted more than 14,000 volunteers to support our efforts.
Progress through partnership
M Health Fairview has been with us since the beginning of the crisis. In fact, we called them in the first days of our COVID response to determine how we could support one another in keeping the community healthy. They stepped up then and they stepped up this spring, with the Community Advancement MINI team, to ensure we are able to continue our support of the community.
The road ahead
As significant as this vaccination milestone is for our teams and partners, Covid cases remain high and we're still very much living and working through a pandemic. We will continue following all public health guidelines for our staff and volunteer operations; including wearing masks, physically distancing, and maintaining enhanced cleaning procedures. We are all eager for the day we can be together as we once were, but we are committed to the health and safety of each other and of the services others depend on us for.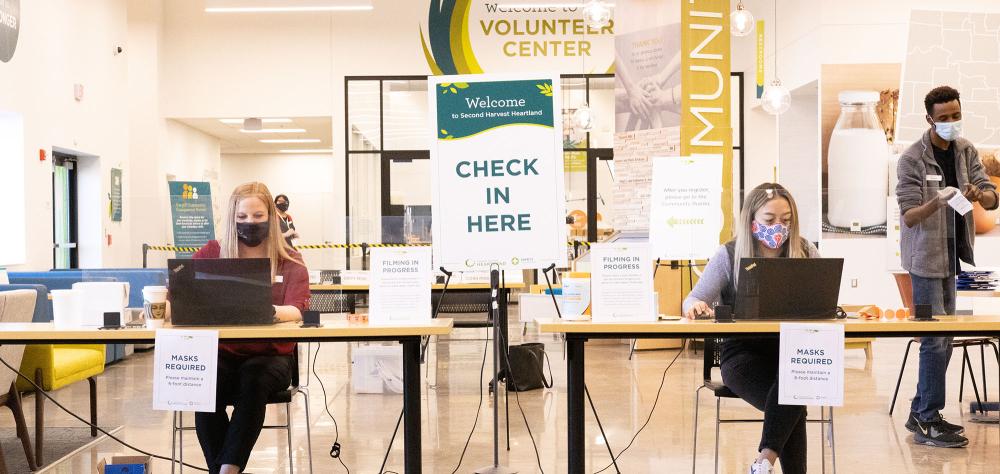 Thank you to our team members (staff and volunteers!), our partners, and our donors for supporting us and one another. Here's to a brighter road ahead!