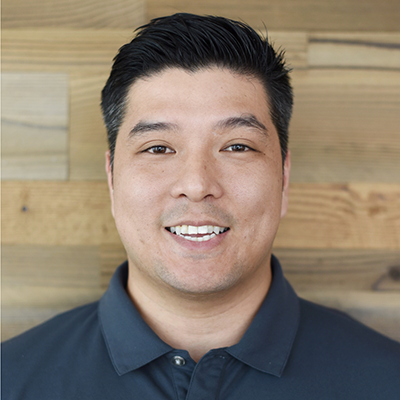 Pro Bono Volunteers Help Advance Food Distribution Equity
Second Harvest Heartland is fortunate to have the support of many corporate partners who share their expertise through pro bono volunteer projects. Slalom, a consulting firm focused on strategy, technology, and business transformation, was one of our first partners to step up to share their skills and provide meaningful capacity-building support. Over the last three years, Slalom has generously volunteered on three in-depth projects with our Corporate Engagement, Child Hunger and Agency Relations teams. In total, 10 Slalom volunteers have contributed more than 980 hours to our mission of ending hunger together, and they're not done yet!
We spoke to Jimmy Son, Slalom's engagement lead on our recent Agency Relations team project, to showcase their critical work and to thank them for their valuable contributions. Jimmy is deeply engaged in our mission of ending hunger together as food insecurity hits close to home.
Let's begin by understanding your current volunteer project with Second Harvest Heartland and your role on the volunteer team.
Our current project is titled "Agency Partners Equity Analytics Dashboard", which focuses on uncovering inequitable food distribution patterns with the goal of empowering Second Harvest Heartland with the ability to shift attention and resources to those most affected by these inequities.
My role as an engagement lead was to connect with as many of the stakeholders as time allowed to ground on all the factors that play into the organizational structure and processes – from food bank staff to agency and community partners. It was a privilege to meet with various food shelves and organizations both within the metro and out-state; because what's equitable to one organization may not be the same as it is with the next.
How will our Agency Relations team leverage this dashboard to distribute food more equitably to partners and communities?
The dashboard is not meant to be a silver bullet in solving inequitable food distribution, but rather another tool (among many) to assess quantity and quality across food shelves, programs and geography, thus enabling Second Harvest Heartland to pull certain levers to address areas of concern. The ability for the dashboard to be more granular in detail will equip Second Harvest Heartland's Agency Relations team to have more in-depth conversations with the program directors with actionable insights. For example, if an agency partner's regional area seems to be dipping low in the quality category, they can then shift focus on reallocating certain products to that region. Thus, making incremental changes to better serve the communities.
What is it about Second Harvest Heartland's work and mission, ending hunger together, that resonates most with you?
I grew up on subsidies personally. Organizations like Second Harvest helped my family tremendously as I was growing up by putting food in the refrigerator and on our dinner table. As I toured the Second Harvest Heartland warehouse, seeing the same brands of rice and milk that my parents still use to this day brought back a flood of memories and strengthened my own convictions to keep giving back to Second Harvest to help those less fortunate than me.
What memory or moment stands out for you from your team's experience volunteering with us so far?
Traveling to visit Heaven's Table Food Shelf in Fairmont, Minnesota. One of the most gratifying experiences in my life was to meet the director, Greta, who is a volunteer herself, as is their whole board and operation. She is so selfless and believes whole heartedly in her convictions to help end food insecurity in her community. To watch what she can do with a staff of all volunteers with such limited resources was unbelievable.
How does your volunteer role impact you personally?
The experience that I had with Second Harvest Heartland reaffirms my dedication to giving back to the community in any way I can.
Thank you so much to Jimmy and the rest of the Slalom team, for sharing their hearts and smarts with our teams and the partners and communities we serve.
While we do not currently have new pro bono project needs, the need arises often. You can stay connected to volunteer openings by browsing our new database, Volunteer Central.