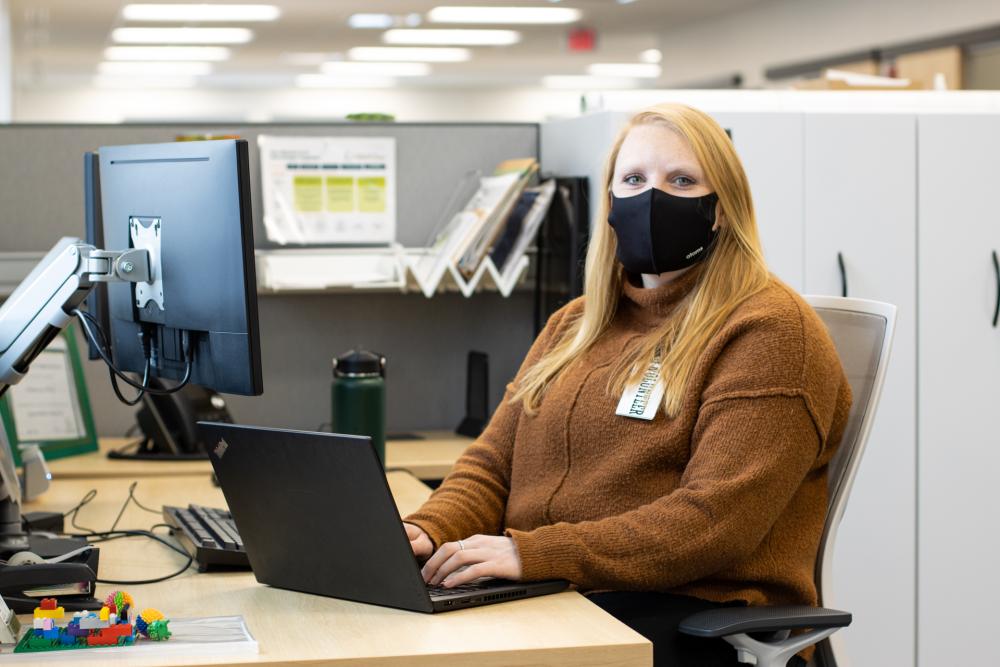 The Power of Pro Bono Volunteers 
Last year, despite all the challenges COVID threw our way, volunteers stood with us and showed up as they were able to help us fight surging hunger in our region. In total, 14,276 individuals donated more than 72,000 hours through food sorting and packing, client assistance, skill-based volunteering and more.
Most people are familiar with our sorting and packing volunteer opportunities (which we're currently recruiting!) but know less about the important role pro bono volunteers serve for many of our Second Harvest Heartland teams.
This unique group of volunteers offered their professional services and expertise on special projects such as data analysis, strategic planning, partnership development, cost modeling and marketing consultation.
In our last fiscal year, pro bono volunteers contributed 3,936 hours, an estimated value of nearly $770,000 in professional consultation. Throughout the organization, 18 Second Harvest Heartland teams engaged with these highly skilled volunteers, and pro bono volunteers enhanced 40 projects. Staff were fortunate to partner with volunteers from several corporate groups, including Boston Consulting Group, Slalom, General Mills, 3M, McKinsey & Company, Superhuman, and Aveus. In addition, many individuals volunteered independently or through community and school groups. To all who helped last year, well done and thank you.
Volunteer contributions go beyond the numbers as these volunteers added unquantifiable value to projects, brought fresh perspectives, provided crucial capacity, and shared passion for our mission. Here's a sampling of what staff supervisors had to say about our pro bono volunteer partnerships in 2020:
Julie Vanhove, Director of Supply and Demand, reflected that her work with volunteers from McKinsey & Company was a project the team "would not have had the bandwidth nor expertise to complete without the volunteers' skills." This corporate group provided invaluable data and forecasting abilities beyond the scope of our capability.
Taylor Day, CSFP Senior Programs Supervisor, commented that her team's work with volunteers from Aveus to review customer experience "far exceeded our expectations! They are wonderful to work with and are really good at structuring both activities and conversations that lead us in the right direction... They have been extremely valuable."
Dale, a Six Sigma Black Belt process improvement volunteer, guided coordination between SNAP, Child Hunger, FOODRx and CSFP teams around food resource processes. Theresa McCormick, Director of Programs and Healthcare Partnerships, shared that she felt she "had two volunteer consultants 'for the price of one' because the impact of Dale's work was both an organization benefit and a mentoring/leadership development benefit" as program staff learned how to carry on the work.
All of us at Second Harvest Heartland are grateful for volunteer partners who are eager to share their time, skills, and passion for our work. Many thanks to the volunteers that lent their expertise in 2020! We are blown away by the community's support, and we look forward to continued collaboration.