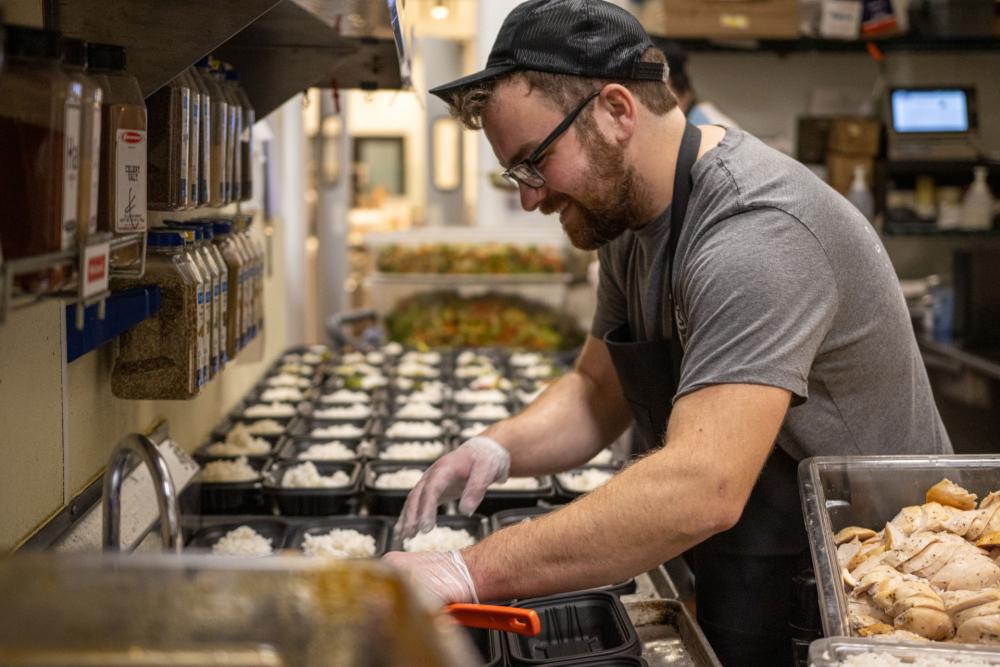 The Power of a Prepared Meal
For many, receiving a prepared meal is more than just dinner.
A prepared meal gives a student struggling with food insecurity the ability to focus on their schoolwork. A prepared meal takes away the overwhelming task of figuring out where their next meal is coming from for a person experiencing homelessness. A prepared meal allows a time-strapped parent to take a breath and enjoy dinner with their children.
A prepared meal is comfort, stability and peace of mind.
That's why Minnesota Central Kitchen is providing free, ready-made meals to neighbors who need them the most. Since it launched in response to the COVID-19 pandemic in March 2020, the Second Harvest Heartland program has prepared and distributed more than two million prepared meals to the community.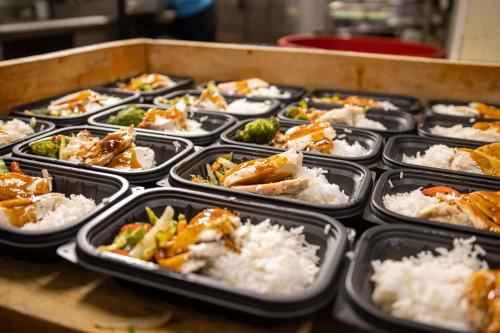 Kitchen partner Eat for Equity has been preparing 600 to 700 Minnesota Central Kitchen meals per week in their facility in South Minneapolis and distributes them through partnerships with the Sanneh Foundation and Du Nord Foundation Community Market.
"A prepared meal is part of the equation for addressing hunger and it's essential that we work together to help people put food on the table," explained Executive Director Emily Torgrimson. "Because providing that kind of economic stability—the security of knowing that you have what you need, and you can take care of the people in your life for that night—it allows you to focus on so many other things."
In south suburban Bloomington, Normandale Community College provides Minnesota Central Kitchen meals to their school community as part of their commitment to students' wellbeing. Not only do the meals help students and their families stay fed, but they also provide peace of mind and allow for students to spend more time concentrating on their coursework and long-term goals, rather than stressing about their next meal.
"The meals are beyond just meeting a physical hunger," said Paige Wheeler, lead experiential education coordinator for the Campus Cupboard at Normandale Community College. "Some of our students, they'll tell me 'This also takes care of my mental health and the level of worry that I have as far as where are my next meals going to be coming from.'"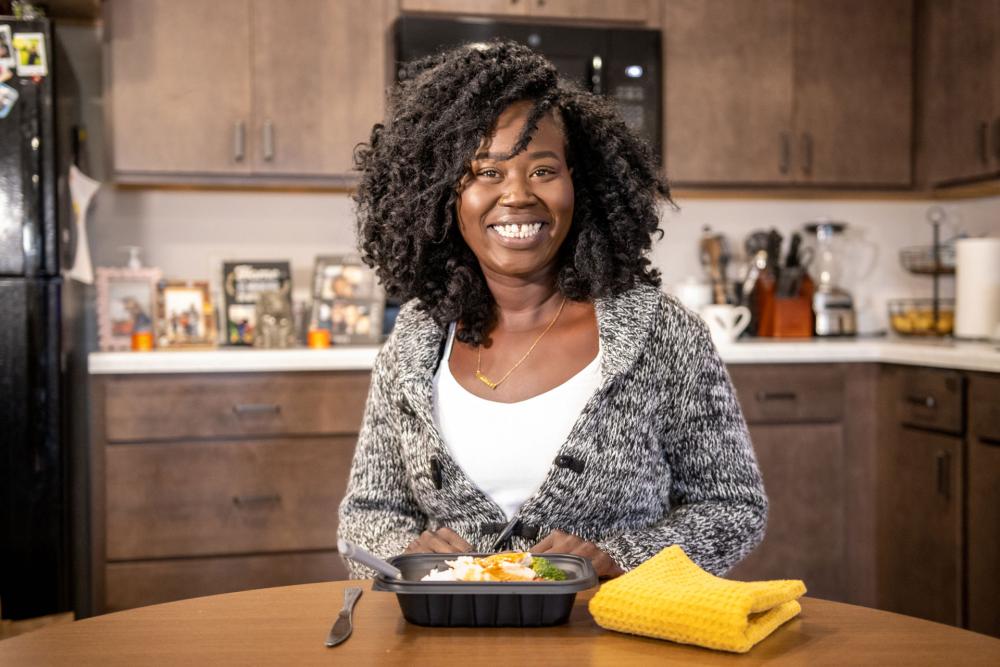 In southeastern Minnesota, Nansi and her three children are part of the Jeremiah Program, a residential nonprofit organization that works to disrupt generational poverty for single mothers and their children. She also goes to college full time, works as a certified nursing assistant, and is planning to become a registered nurse.
With the help of prepared meals from Minnesota Central Kitchen, Nansi and her family are able to gather around the table to eat dinner together and talk about their days.
"I feel very blessed and grateful because there's already not enough time to have with my kids," she said. "But having the meals already ready for you, hot and healthy for your kids, and they love it… it helps us a lot, we're having more family time and bonding more."
Take action:
There's no feeling quite like having dinner made for you. Your donation will ensure that neighbors facing tough times receive ready-made meals. Right now, gifts are being matched by The Cargill Foundation. That means every $1 you donate can double to provide twice as many meals.