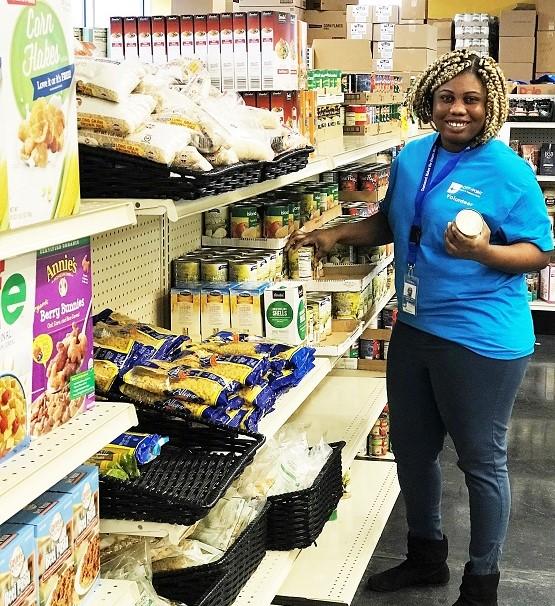 Peanut Butter: The Perfect Shelf-stable Protein
There's good reason peanut butter has been a staple of many American's diets since it was first introduced at the St. Louis World's Fair in 1904. Peanut butter is tasty, it's nutritious, and it has a relatively long shelf-life, making it a valuable commodity in food shelves in Minnesota and across the country.
"Peanut Butter is packed with protein to help build strong muscles, and fat to keep you feeling full," said Kristen Williamson, registered dietician with Second Harvest Heartland. "And it only takes about two tablespoons to reap the benefits!"
With all its positive attributes, it's no wonder peanut butter is one of the most requested items at food shelves.
Stuart Iseminger is food shelf supervisor at NorthPoint Health & Wellness Center, in Minneapolis, Minn., where peanut butter, in addition to canned tuna, canned salmon and other canned protein are in high demand.
"Peanut butter is a huge staple for our neighbors, and we ensure we always have a stable supply on hand," he said.
In 2019, Second Harvest Heartland distributed more than 12,000 cases (183,000 pounds!) of peanut butter to food shelves and hunger-relief programs in Minnesota and western Wisconsin. Nearly 400 of those cases went to NorthPoint Health & Wellness Center's food shelf.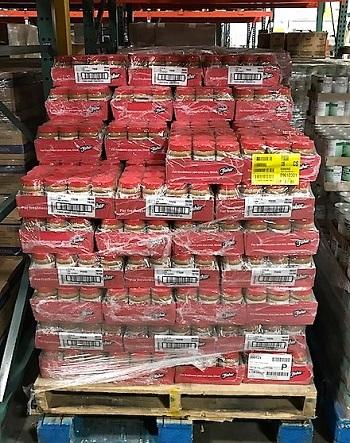 Fun facts about peanut butter
In honor of National Peanut Butter Day, here are some fun facts about everyone's favorite nut butter.
It takes approximately 540 peanuts to make a 12-ounce jar of peanut butter.
Any product labeled "peanut butter" in the United States must, by law, contain at least 90 percent peanuts.
Peanuts are part of the legume family, which also includes beans, lentils and peas.
You can help
At Second Harvest Heartland, we deliver high-demand food items like peanut butter to the more than 1,000 food shelves and hunger-relief programs we partner with to feed our hungry neighbors.
You can help us provide more protein-rich foods like peanut butter to the 1 in 8 kids facing hunger. Learn more about how you can help and donate today.