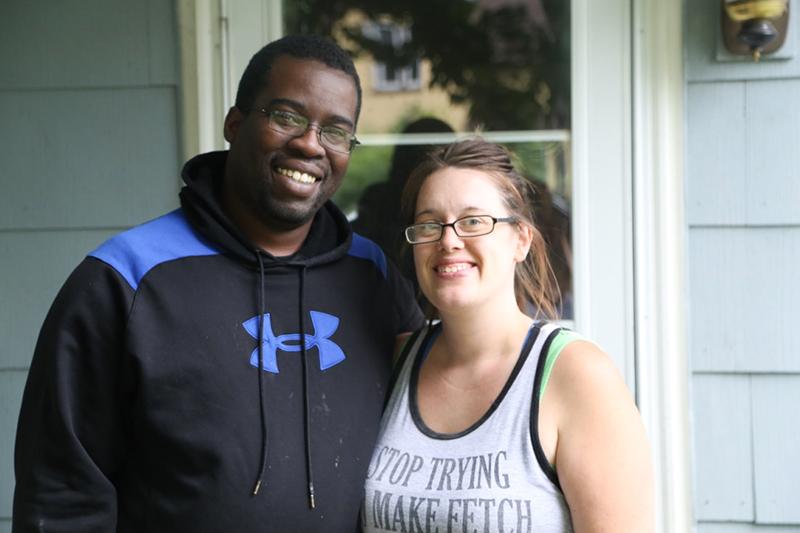 P-EBT Helps Fill the Gap of School Breakfast and Lunch During COVID-19
One of the most important jobs of a Second Harvest Heartland SNAP Outreach Specialist is listening. When schools closed and community members lost their jobs and wages because of the COVID-19 pandemic, we listened to families struggling to make ends meet. The question we heard most often was, "how do I feed my children?"
One mother described her three school-age children that were receiving free or reduced-price meals at school and her baby still at home. Her husband's hours were drastically reduced at work and she worried about providing not only their evening meal but breakfast and lunch now that her kids are home during school days. When I told her about P-EBT and that I could help her apply, she was so thankful and relieved.
What is P-EBT?
Pandemic Electronic Benefit Transfer or P-EBT is a temporary food benefit to families with children who were receiving free or reduced-price meals. When schools closed due to COVID-19, many students lost access to school breakfast and lunch. For students and their families who received these meals, this change caused a big gap in their access to food. The new one-time P-EBT payment of $325 per child will help fill that gap.
Who is eligible?
Families with children ages 5-18 as of September 1, 2019, are eligible if:
Their child's school is closed due to COVID-19 and;
They were receiving SNAP or MFIP benefits as of March 18, 2020; or
Their child was receiving free or reduced-price meals during the 2019-2020 school year; or
Their child is enrolled in a school that offers free school meals to all students.
Everyone who is eligible is encouraged to apply. You can still access summer meals provided by your school district, grab-and-go meals, or food at COVID-19 emergency meal sites—even if you receive P-EBT benefits. With a P-EBT card, families can buy groceries at most grocery stores and farmers markets, and online at Amazon and Walmart.
How to apply for P-EBT benefits
Families already receiving SNAP or Minnesota Family Investment Program (MFIP) benefits on 3/18/2020 have already received $325 per student loaded onto their EBT card.
Eligible families with no active EBT card need to apply by July 31, 2020.
To learn more about P-EBT, click here.
Aprender más acerca de Transferencia Electrónica de Beneficios Pandémicos (P-EBT)—en Español.
Free summer meals are available even if your family is not eligible for P-EBT. Learn more at 2harvest.org/summermeals and download the Free Meals for Kids app.