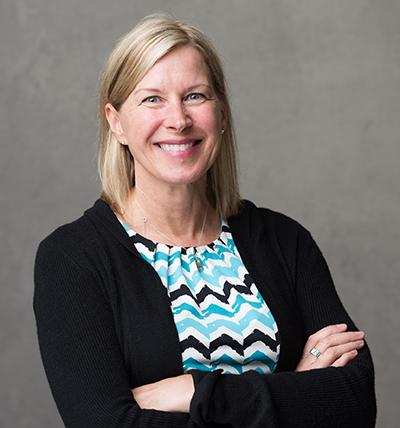 Our Volunteers Are Finding Meaning, Building Skills, Strengthening Relationships and Helping Our Community
The past year has been full of more uncertainty and instability than we should have to experience in a lifetime. Yet, our volunteers – the lifeblood of our food bank operations – have more than shown up.
As leader of our volunteer engagement efforts, or what we call "Service Enterprise" as you'll learn about in this blog, countless stories of compassion and selflessness come to my mind:
Since the beginning of the pandemic, our CSFP volunteers – many of them seniors (volunteers) helping seniors (clients) – have often picked up additional drive-thru food distribution shifts to cover for those who are no longer able to volunteer;
SNAP outreach phone volunteers have seamlessly adjusted with technology to transition from volunteering in the office to continuing the mission from their homes, assisting with a record number of inquiries and enrollments; and
A core group of about 30 dedicated individuals volunteer weekly – sometimes every day or multiple shifts a day – at our Brooklyn Park and Maplewood facilities.
At every level of our organization, volunteers have done more than ever to help us meet the COVID-era hunger surge. In fact, since the beginning of the pandemic, we've delivered 23% more food to our food shelf partners in urban, suburban and Greater Minnesota communities, despite a pandemic-induced smaller volunteer workforce.
The recipe for hunger-fighting success
Our hunger-relief efforts couldn't have delivered even one of the 105 million-plus meals distributed last year without our committed, passionate community of volunteers. They make up 25% of the Second Harvest Heartland team, serving side-by-side with our employees to work to end hunger.

We're better equipped to do our work thanks to our new, state-of-the-art facility in Brooklyn Park, home to a spacious volunteer center. Since moving to our new home, nearly 20,000 volunteers have packed more than 4.8 million pounds of food. That's equivalent to more than 4 million meals – or 4 million-plus moments for those in our community to be free of worrying about where their next meal will come from.
We approach volunteer engagement very strategically. In fact, as a Service Enterprise, we're among the top 11 percent of nonprofits in the country in volunteer management and organizational performance. We strategically leverage volunteers and embed them in every facet of our organization. From packing food boxes in our warehouse to educating their networks about the realities of hunger in the community and working alongside our teams to tackle strategic projects, our volunteer partners are helping to drive our mission and feed more of our hungry neighbors. Because volunteers have always been core to our work, we're finding new ways to make room for individuals to contribute in the ways that most interest them – creating a rich experience for our volunteers and a critical infusion of support for our workforce.
Celebrating our volunteers this month (and always)
Throughout April – National Volunteer Month – we'll be celebrating individuals and groups who are making a sustained difference, both in their own lives and throughout our community by honing their professional skills and finding an outlet for their desire to do good with us.
You'll meet Dana and Mike Grevenow, who have been building emergency boxes since the pandemic began; Slalom, who is providing pro bono consulting services; and Jerry and Jerri, who manage our databases for volunteer engagement and development operations.
On behalf of our entire Volunteer Engagement team, I want to thank each and every one of our current and past volunteers for the immeasurable value they bring. The dedication and expertise are essential to the work that we do, and we can't do it without them, nor would we want to! They bring new ideas, positive energy and infectious passion to hunger-relief.
Join us in this work
If you're interested in being part of our Service Enterprise – whether you're interested in a one-time packing opportunity or looking for something more long-term – we'd love to hear from you. Visit our volunteer page for more details.