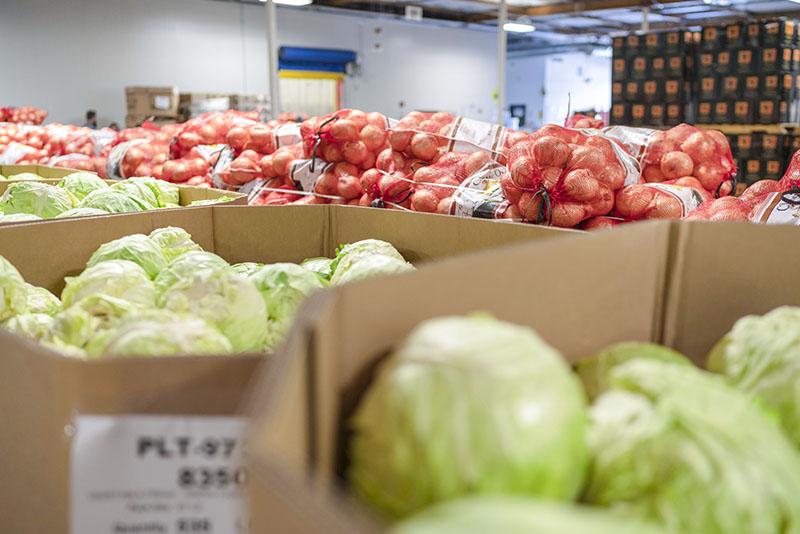 A Network Rises to the Food Rescue Challenge Amidst COVID-19
Hunger in Minnesota is quickly on the rise as COVID-19 continues to batter the economy.
"Some of our agency partners have seen two to three times as many families needing support," says April Rog, Director of Food Rescue at Second Harvest Heartland.
Alongside booming rates of hunger, high numbers of restaurants, caterers, and cafeterias have closed, meaning a sharp rise in food with nowhere to go. That's where our Food Rescue team comes in: Since the start of last month's coronavirus relief efforts, we've rescued nearly half a million pounds—more than two and a half times our typical monthly volume.
In much of the world, such a massive increase in surplus food would overwhelm the systems in place. Here in Minnesota, however, the innovation of restaurants, caterers, and hunger-relief organizations has been able to turn the surplus into 177,930 chef-prepared meals and counting via Minnesota Central Kitchen (MCK).
How did we respond so quickly? The answer might surprise you: the 2018 Super Bowl. As an official partner to the NFL, we rescued excess food from all official events, including tailgate parties and receptions.
Using Feeding America's MealConnect app, smaller donations from individual foodservice partners (such as restaurants) were picked up and delivered directly to local food shelves and meal programs. By leveraging volunteers and connecting those with excess food to those who need it, we rescued 152,824 pounds from the big game and associated events.
Over the two years following, the new network of Food Rescue partners grew. And that initial Super Bowl stress test has proven even more valuable now, in the era of COVID-19.
"In addition to our regular donors, we've had about 175 new foodservice operators contact us and donate their product," says Dianne Wortz, Emerging Streams Developer. "Most of them had their regular amount of perishable food on hand and knew it was going to go bad—they wanted to find a home for that food."

And with little warning, the Food Rescue team had a massive surplus of food to deal with.
"Supply chains aren't built to be nimble. They're built to be efficient," says Rog, explaining how food rescue fulfils a vital role in the modern food system. "When restaurants close and a six-week food supply has already been put into the supply chain, it can't be reversed."
Thanks to the food rescue initiatives already in place, the idea for Minnesota Central Kitchen was conceived and kicked off to respond.
"Chowgirls Catering called and said, 'All of our catering events are being canceled. We have this big, beautiful kitchen. We have staff that we want to keep busy. What can we do?'," Wortz recalls.
Today, Minnesota Central Kitchen serves more than 40,000 meals per week through its distribution partners Loaves & Fishes, Appetite for Change and Catholic Charities of St. Cloud.
Wortz reflects on the undertaking, "If we hadn't started so quickly, all that food would've ended up composted. Everything kind of happened exactly the way it had to."
You can support Minnesota Central Kitchen efforts.
This is part three in a series about Minnesota Central Kitchen (MCK). Read the first two stories in the series: