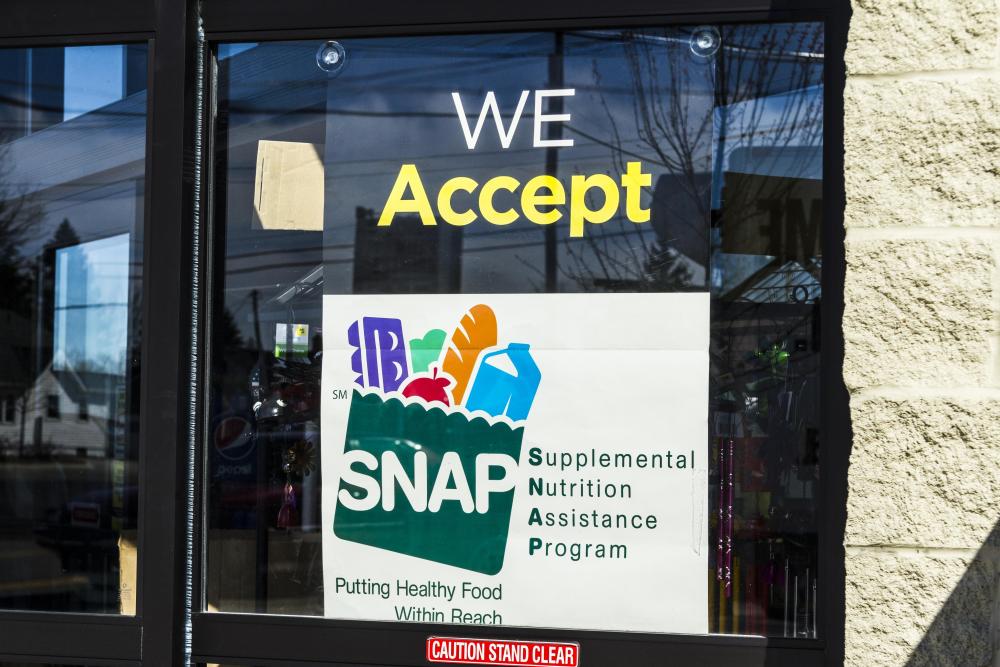 The MNbenefits Application is a Game-Changer for Minnesota Families
In early November 2021, the Minnesota Department of Human Services rolled out a new benefits application platform. This platform, called MNbenefits, can be used to apply for nine different assistance programs, including the Supplemental Nutrition Assistance Program (SNAP), Emergency Assistance, Housing Support, Child Care Assistance, Diversionary Work Program, General Assistance, Minnesota Family Investment Program, Minnesota Supplemental Aid and Refugee Cash Assistance. The MNbenefits application is available for Minnesotans living in every tribal nation and county except for Dakota County, which will be added soon.
"We know that food insecurity doesn't exist in a vacuum, and people who need food assistance through SNAP will likely need other forms of support, which makes being able to apply for multiple programs at once a game-changer," said Second Harvest Heartland's SNAP Outreach Specialist Supervisor Tina England. "Our SNAP Outreach Team will continue to provide information, screening and application assistance, but MNBenefits makes taking the first step to getting help much easier."
MNbenefits cuts application times down from over an hour to less than twenty minutes, making it easier and quicker for families to access valuable supports to meet basic needs. The mobile-friendly application works across all browsers, computers, laptops and phones and is available in Spanish with more languages coming soon. It's also easy to upload documents and there is no account login necessary to apply.
This new application is a crucial first step in making assistance programs like SNAP more accessible to families in need and fully leveraging federal assistance programs at little cost to the state. Research conducted by the Boston Consulting Group on behalf of Second Harvest Heartland this summer estimates that over 240 million meals went unclaimed in Minnesota in 2019. This equates to Minnesota leaving hundreds of millions of federal dollars on the table each year. Cumbersome applications and confusing reporting requirements are a major factor for why those who are eligible for programs like SNAP do not ultimately enroll in benefits.
"We are bolstered by the state's work to streamline the application process for federal benefit programs, and our recently announced Food Resource Care Center (FRCC) is a demonstration of our commitment to support access to this new tool, as well as support coordinating other food resources," said Director of Programs and Healthcare Partnerships at Second Harvest Heartland Theresa McCormick. "As pandemic era relief programs such as temporary boosts to unemployment benefits phase out, we're seeing SNAP referrals increase, last month reaching the highest number of referrals we've seen since the beginning of the pandemic. MNbenefits, paired with follow up outreach and assistance from the Second Harvest Heartland SNAP Outreach Team, are more important than ever to keep Minnesota families with the resources they need to stay safe, healthy, and fed."
The Second Harvest Heartland SNAP Outreach Team is excited to partner with DHS on the rollout of this program and ensure SNAP applicants receive support every step of the way.
If you or someone you know needs food assistance, please visit our website or call us at 651-484-5117.