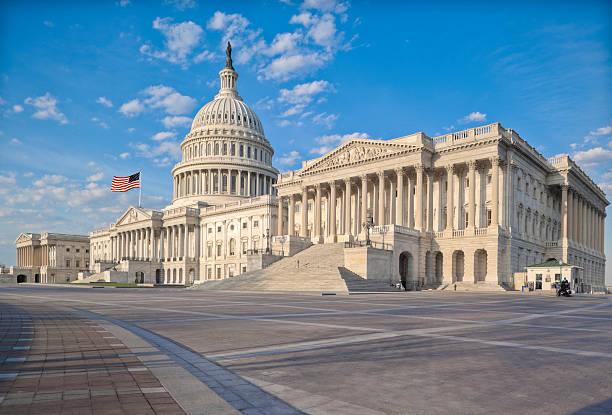 Meeting with Our Congressional Delegation
In the coming days, Second Harvest Heartland CEO Allison O'Toole and I, alongside leaders from Minnesota's other food banks, will be meeting with members of our Congressional delegation as part of our important advocacy work. These meetings would typically happen in person in D.C. as part of Feeding America's regular "fly-in" visits, but this year we'll be catching up virtually. Here's what's on the agenda:
Another federal COVID relief package
In just a few weeks, vital unemployment benefit programs will expire at the same time as eviction, mortgage and foreclose moratoriums end. Without a new COVID relief package at the federal level, tens of thousands of Minnesotans experiencing long-term unemployment will be left at the doorstep of deep poverty.
Even with these unemployment programs in place, Second Harvest Heartland's food distributions have increased by 30% since March and our food shelf partners have seen a 60% increase in the number of people served in the last year. People are hurting, and the situation will only get worse if we wait for these programs to expire before acting.
An increased investment in SNAP
SNAP enrollment in Minnesota is up by about 17%. Our Second Harvest Heartland SNAP Outreach Team is consistently seeing referrals and completed applications more than double what we saw pre-COVID. Since March, we've received over 10,000 referrals from people looking for food assistance, which have generated nearly 7,000 completed SNAP applications.
About 54% of Minnesotans enrolled in SNAP (over 230,000 people) have not benefited from emergency SNAP allotments as they were already receiving the maximum amount of benefits. Those with the lowest incomes, whose budgets are tightest, haven't seen any additional nutrition assistance since March—this is why a 15% increase in benefits for all SNAP enrollees is so important.
SNAP is the closest thing we have to a silver bullet in the fight against hunger, and it needs to be a part of any future aid package.
USDA investment in The Emergency Food Assistance Program (TEFAP)
Food banks across the country are set to lose nearly half of their food coming from USDA commodity programs like The Emergency Food Assistance Program (TEFAP), the Commodity Supplemental Food Program (CSFP), and the Coronavirus Food Assistance Program (CFAP) over the next year.
TEFAP, CSFP, and CFAP account for one fifth of our current food sources. In the next two years, we'll go from nearly 20 million pounds of USDA foods to only 4.5 million pounds, reducing a significant source of food while we're facing historic levels of need. The increase in need comes just as supply chains tighten in response to renewed pandemic pressures, making it more difficult and expensive to get the food we need.
Our decision to cancel volunteer shifts through January to ensure the safety of our supporters and our team means we'll need to rely more heavily on purchased, pre-packaged food to help meet this demand. Already, we've doubled our purchased food amounts from last year.
Creation of a Military Families Basic Needs Allowance
Along with negotiations on a new COVID stimulus bill, lawmakers are also working on revising and updating the National Defense Authorization Act (NDAA). We're advocating for the creation of a Military Families Basic Needs Allowance to support service members whose income is below 130 percent of the federal poverty level in legislation lawmakers are working to enact before the end of the year.
As many as 90,000 active duty service members struggle to provide food for their families, in part because their monthly housing allowance makes them ineligible for SNAP. We hope our members of Congress will communicate their support for the Military Families Basic Needs Allowance to the key lawmakers who will decide whether it is included in the National Defense Authorization Act.
We look forward to meeting with our Congressional delegation, and we hope to convey the urgency of the moment.
Follow us on Twitter and our advocacy hub for the hunger-fighting policies and programs we're working on.