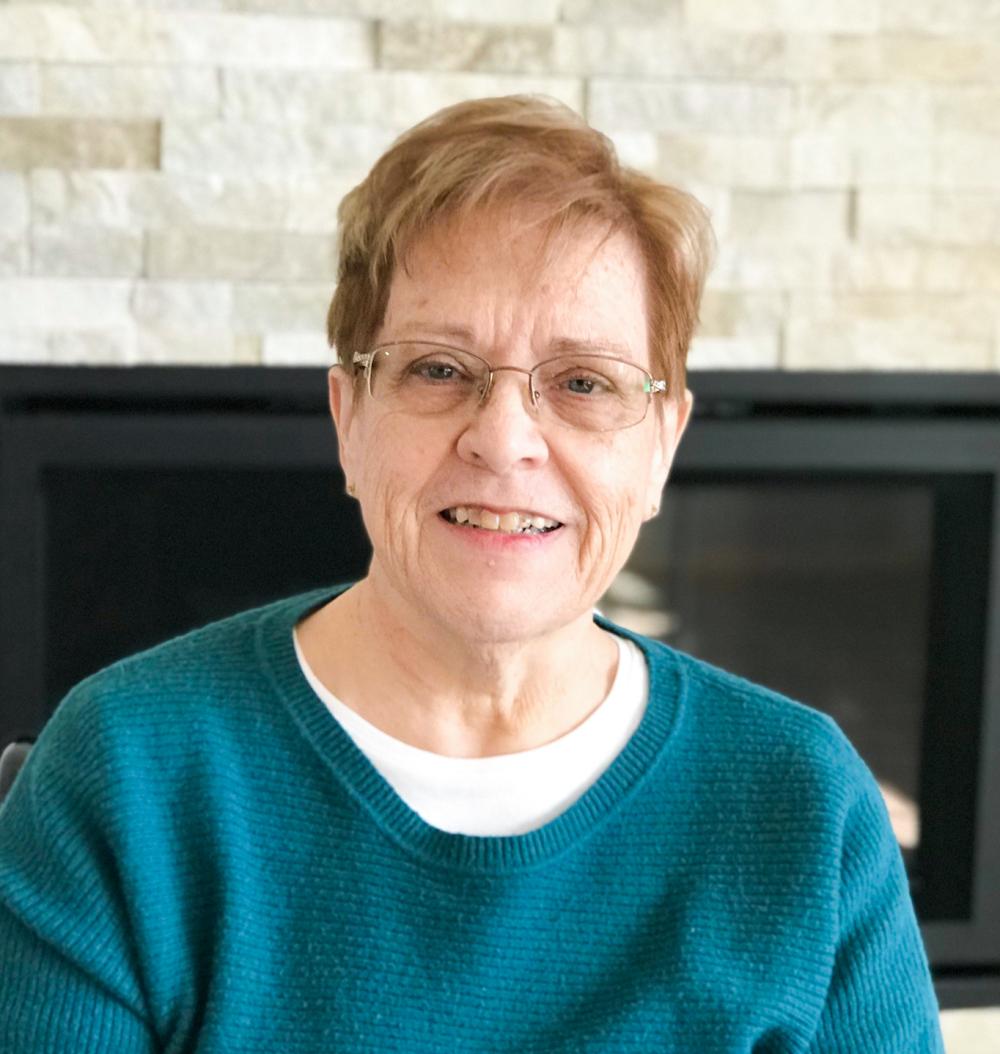 Joan's Plans Ensure Her Neighbors are Fed Long After She's Gone
Joan believes helping people is in her nature. Her background as a medical/surgical nurse is proof of her dedication to others. Even though she retired after 41 years in her field, her fondness for giving back didn't end with her work.
Joan has enjoyed volunteering for Second Harvest Heartland and other hunger-relief organizations for years. She used to volunteer at a church in Brooklyn Park where, during the 2008 financial crisis, she saw a long line of people waiting to get food from the church's meal program. Among those in line, she recognized several of her friends and neighbors.
That's when it hit her—hunger can happen to anyone. "Wow, these are people I know," she thought. "This can affect anybody." Joan knows that no matter your age or background, everyone deserves a nourishing meal. And she's here to help.
Nobody should go hungry
Joan has given an annual gift to Second Harvest Heartland for 19 years. She also donated to several other nonprofit organizations. As she grew older, she decided it was important to consolidate her giving to the three organizations that meant the most to her. She chose to name Second Harvest Heartland in her estate plans, along with Lyric Arts Main Street Stage and Animal Humane Society.
Her hope is that every person who needs food can get it. "Nobody should go hungry," she said. "Second Harvest Heartland does an incredibly good job of getting food and distributing it and making money stretch."
By designating Second Harvest Heartland as a beneficiary to her estate, Joan is ensuring her gift supports the future of hunger-relief and that her legacy will live on long after she's gone.
"It was really easy," she recounted of the estate planning process. "I came for a tour of Second Harvest Heartland. I had already been a donor." Joan sat down with a Second Harvest Heartland stewardship officer after the tour to discuss her plans and then confirmed them with her financial advisor. "I had money to spare and thought, 'I can do this.'"
Contributing during crisis
Although Joan has continued her monthly gift since establishing her estate plans, she was moved to give even more after learning about the increased need the coronavirus has caused. Hunger has reached historic highs as unemployment skyrockets. Many people who have not had to seek food assistance are now turning to the hunger-relief network for help.
"I gave a donation because I thought it was really important," Joan said. "If I die, I'm not taking this money with me. This is the perfect time."
For more information about including Second Harvest Heartland in your estate plans or making a gift to combat the coronavirus crisis, please visit our Planned Giving page.