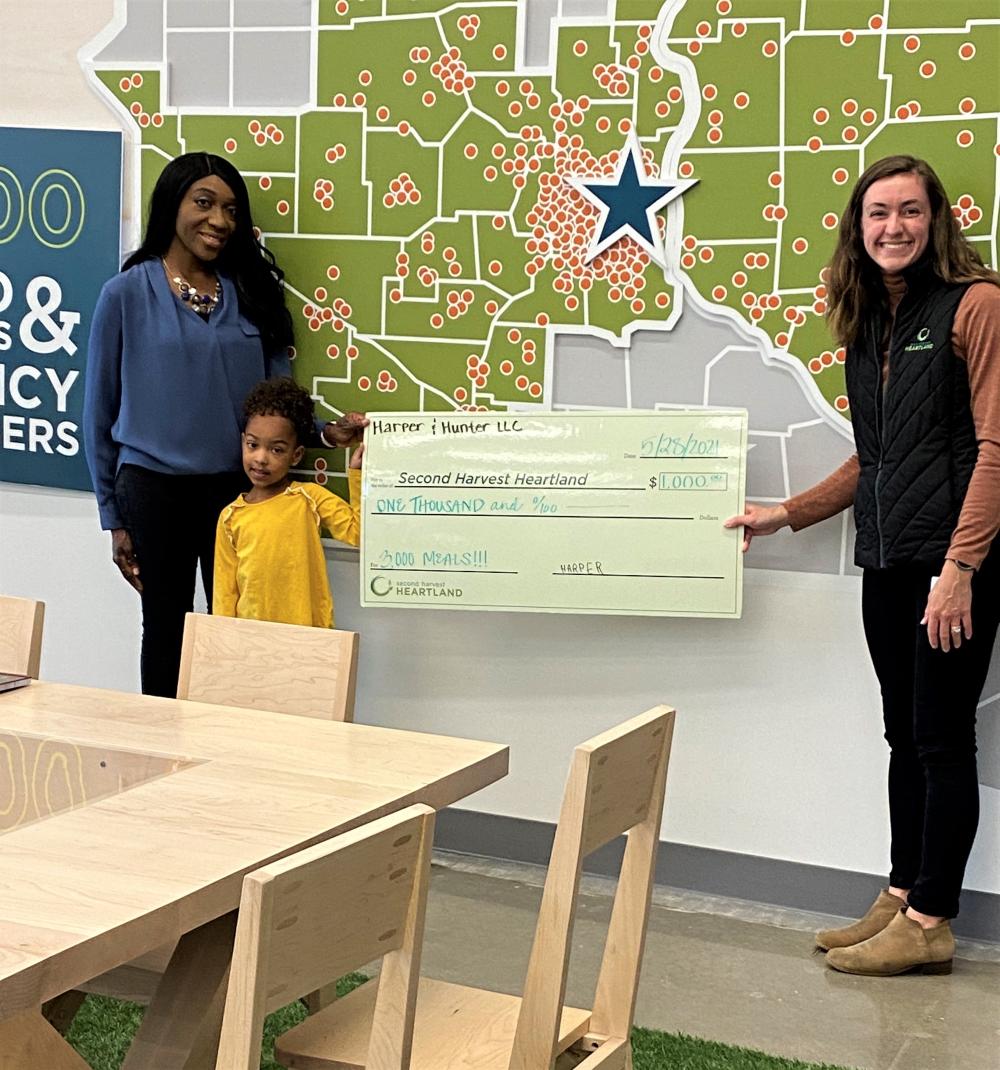 It's Supporter Appreciation Week!
At Second Harvest Heartland, we know that ending hunger is something we can't do alone—it's a community effort. That is why we are designating an entire week, October 16-22, to highlight and give gratitude to the individuals, families, community partners and corporate donors who dedicate their time, money, and efforts to help make sure that everyone in the heartland has enough to eat.
There are so many ways our supporters have shown up to support our mission over the last year:
Our dedicated Leadership Circle donors gave enough funds to provide 80 million meals. This mighty group, which comprises of just 23 percent of our donors, continue to lead the way with their generous support for our biggest giving days—Give to the Max Day and 24 Hour Harvest—and continue to help all year round.

57,293 hours of time and energy donated by over 9,000 volunteers. Volunteers helped us sort and pack produce boxes, hand out senior food boxes, complete database cleanup projects and so much more!
670 retail and farming partners donated nearly 50 million pounds of food. This program diverts safe, fresh, and edible food from ending up in the landfill and instead, providing nutrients to neighbors experiencing hunger. That way we can save the planet and help our neighbors experiencing hunger!
That's the incredible impact we can make when we all play a part in ending hunger together. And that's why we want to say THANK YOU for all that you have done for us!
---
Supporter Spotlights
Charles "Charley" Underwood, a Minneapolis resident, spent 41 years as a teacher, both in the U.S. and internationally. He has seen first-hand how pervasive hunger is in his own community and beyond, which is why he chooses Second Harvest Heartland as his only monthly recurring donation to a charity.
"Second Harvest Heartland is an organization I trust. Money goes for food and the infrastructure to provide it. Nothing else. I highly recommend making a monthly recurring donation, in whatever amount you can."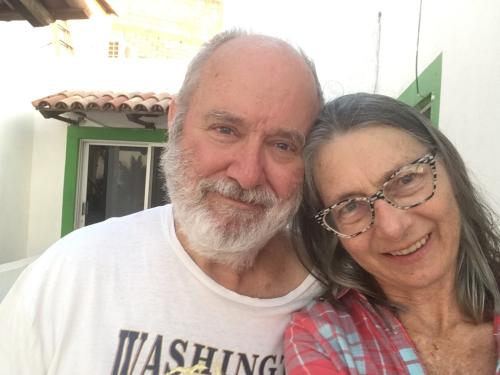 ---
Kwik Trip, the gas station and convenience store chain, is a Feeding America retail donor with 187 locations participating in the Food Rescue program throughout our service area in Minnesota and Wisconsin. Participating stores have food rescue collections at least twice a week. Throughout the past year, Kwik Trip has provided over 800,000 meals through the Food Rescue Program!
"Donations may include all the same frozen meat, dairy, prepared foods, fresh produce, dairy and dry goods." Jean Jagodzinski, Second Harvest Heartland's Food Rescue Programs Manager, said. "[Kwik Trips] are often located in small communities without a full-size grocery store. For rural organizations, it may be the only opportunity available for access to retail food rescue donations."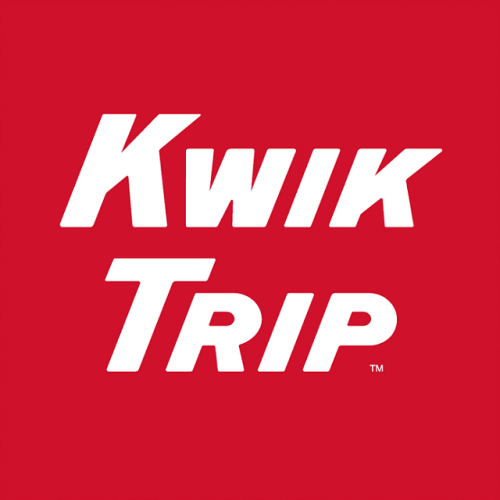 ---
Whitney recently moved to Minnesota for a remote job and was finding it difficult to get out and meet people. She decided to take the recommendation of a coworker and volunteer her time at a packing shift at Second Harvest Heartland. After her first shift, she enjoyed it so much that she decided she would come back monthly to give back as much as she can.
"I felt so empowered at the end of our shift when the group was shown how much food was packed and how many meals will be provided from our efforts."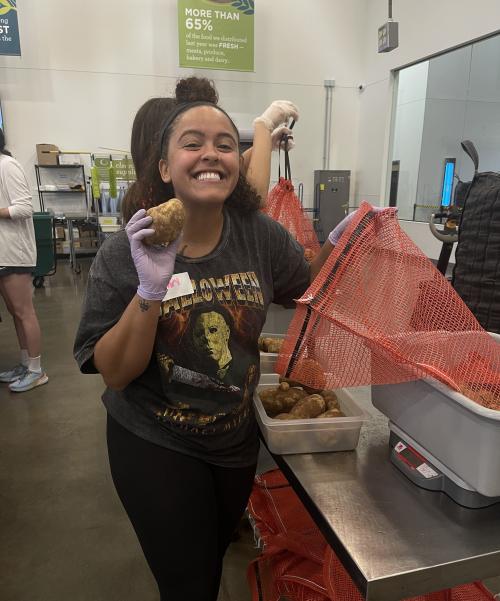 ---
Newlyweds Nicole and John hosted a Virtual Fund Drive to ask for donations to Second Harvest Heartland in lieu of wedding gifts. The couple couldn't be happier with the generosity that their special day encouraged and the difference that they are making as a newly married couple.
"John and I asked ourselves the question 'how many people can we really feed for the cost of a wedding reception?' Well, now we have our answer!" she said. "The gifts that we and our loved ones gave will provide over 10,000 meals for our Minnesota neighbors."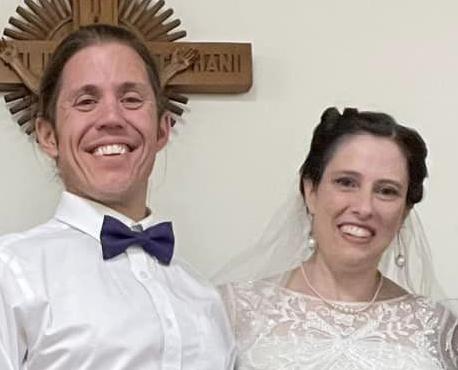 ---
The Mosaic Company and its employees have been strong supporters of Second Harvest Heartland since 2008. This team shows up for our neighbors by volunteering their time at packing shifts, giving through their employee giving program, supporting our Dish Gala, Give to the Max Day and so much more. Thank you to the Mosaic Company and its team members!