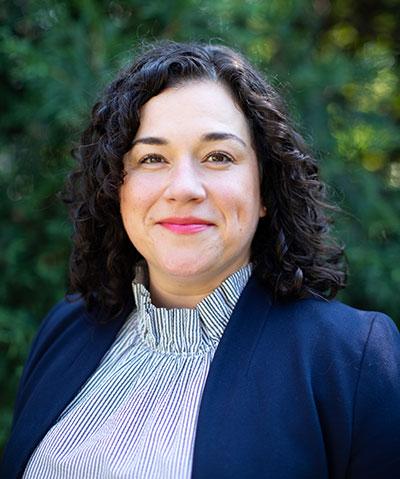 I believe in the power of food.
As Minnesota Central Kitchen continues into its second year, we're excited to introduce its new managing director, Robin Manthie. Robin is a dynamic, mission-motivated leader with a background tailor-made for guiding the initiative into the future. Hear more from Robin on her vision for Minnesota Central Kitchen.
I believe in the power of food. From the early days of my career working at General Mills and Feeding America to my new role with Minnesota Central Kitchen, I know there is something personal in its power. At Minnesota Central Kitchen, we are doing the ultimate thing with food by providing prepared meals, which come with the comfort, the convenience, the community, and the care everyone deserves.
I grew up in a very close-knit community and finding ways to engage in community has always been core to who I am. After several years at Feeding America, I went to business school and then held roles at The Boston Consulting Group and 3M. I saw my corporate life as a training ground to learn strategy, marketing and how to be a leader. I've always dreamed of bringing those learnings to another nonprofit role. As a business-minded person who loves building structure and community, and seeing the compelling work that's being done at Minnesota Central Kitchen, this role feels like an amazing opportunity and a perfect fit.
Minnesota Central Kitchen was born out of COVID-19, to get prepared meals to those who needed them, while also providing jobs for workers impacted by restaurant shutdowns. The initiative of Second Harvest Heartland has been a success thanks to collaboration among many partners. Now that the initiative is in its second year and the pandemic is in a different phase, the dynamics are changing, but we're still growing because we know the need is there. We're formalizing so we can be here to as long as need exists.
At this stage, we have several priorities, including:
Growing the number of meals delivered. Minnesota Central Kitchen has delivered more than 1.7 million meals since March 2020, and we're aiming for double digit-growth in 2022. The need remains–particularly for prepared meals–and we have the strong community partnerships to make it happen.

Formalizing the initiative. Minnesota Central Kitchen was a start-up created in unprecedented circumstances in March 2020. Now we can formalize in terms of scale, purchasing power, donated food, and improved efficiencies by becoming more engrained within Second Harvest Heartland's operations for ongoing support and connections.

Expanding Community Connected meals. As much as possible, we want meals made by community for community, for community. For example, our current partnership with Afro Deli that is making halal meals for Skyline Tower residents, through partnership with The Sanneh Foundation and CommonBond Communities.
Along with our brand-new refrigerated delivery truck, we have several new and exciting partnerships in the works:
Create Catering is providing meals for students in the Sleepy Eye and St. James School District, with many other kitchen partners spending summer months preparing meals for schools who partner with Second Harvest Heartland's Child Hunger Program Team.
Eat for Equity is producing meals for Du Nord Distillery food shelf–producing 20 feet from where they're being distributed.

Appetite for Change is supplying meals to Northside Achievement Zone students and families.
We're doing whatever we can to be connected in community, and I'm honored to shepherd these partnerships. Minnesota Central Kitchen meals are provided at no cost to those who could most benefit from a prepared meal. For more information visit the Minnesota Central Kitchen page on our website.