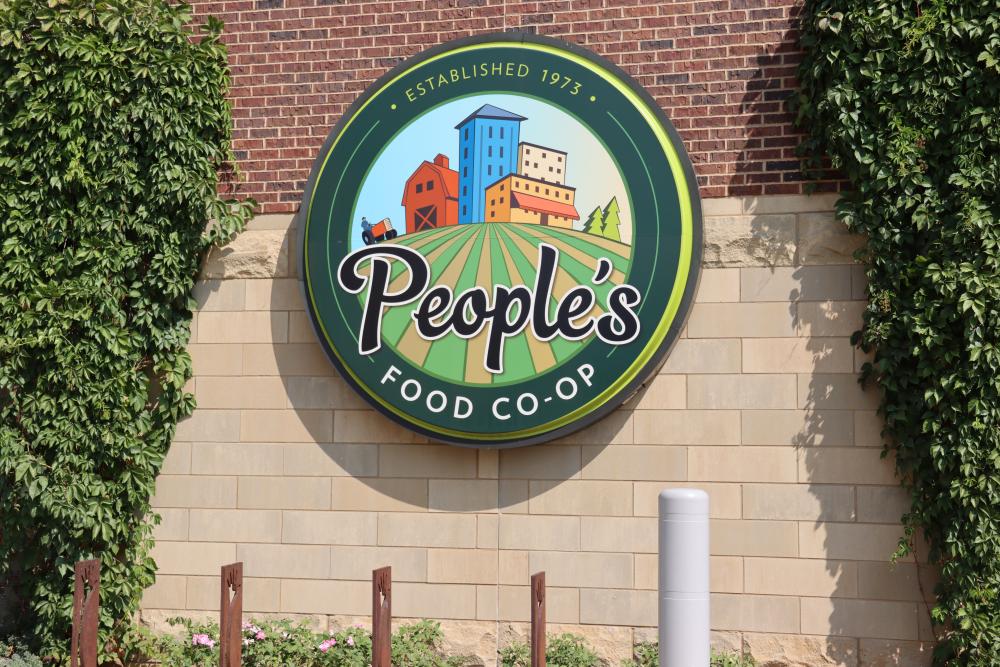 How SNAP Helps Grocery Stores Make Food Accessible
People's Food Co-op is a full-service grocery store in Rochester, Minnesota. Their mission is to make great food accessible to all people. "We're able to serve a wide variety of people in our community by having such a diverse array of foods and services," explains CEO Lizzy Haywood.
Another way that the co-op remains true to their mission to make food accessible is by making sure shoppers can use their Supplemental Nutrition Assistance Program (SNAP) benefits to buy groceries. On average, for every $1 invested in SNAP, $1.50 is generated for grocers, making SNAP an important resource not just for those facing hunger, but for grocery stores. "It does help the business," says Lizzy. "But, also, the more people can use those benefits, the more people we can serve in the community with fresh, healthy food."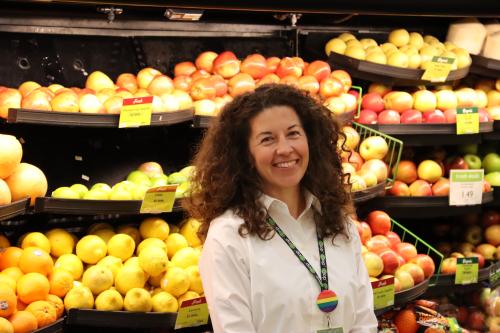 People's Food Co-op CEO Lizzy Haywood
SNAP provides individuals and families with a modest, monthly financial benefit to help purchase food at stores like People's Food Co-op. SNAP benefits are received through an Electronic Benefit Transfer (EBT) card, which is used just like a debit card. With SNAP, shoppers get to choose what foods are right for their families from what's available in the aisles of their local grocery store. In Rochester, this includes families facing barriers to food access while receiving treatment at their world-renowned medical center, the Mayo Clinic.
"It matters to us that people are empowered to make choices and that's really our philosophy," says Lizzy. "We're giving people choices in the foods they want to bring home to their families, or especially here in Rochester, use for healing and recovery after being here for medical [care]."
Not only can shoppers purchase fresh, low-processed foods with SNAP benefits, they are often able to find foods that are connected to their culture. That means shoppers from many different backgrounds are able to find foods that are familiar and can help them create the meals they know and love. "It feels like such a privilege to us that we can serve that need," says Lizzy.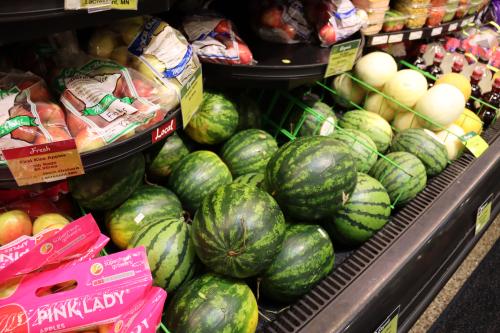 SNAP helps people purchase foods they know and love, like fresh produce.
People's Food Co-op processes a significant amount of SNAP transactions each month, but since April, they've seen a 15% decrease in these sales. This decline can be traced back to the end of additional pandemic-era emergency SNAP benefits. "I know that some [SNAP recipients] are replacing those purchases with cash at the stores, but in other ways, they are just going without," says Lizzy. "That's the really hard part."
Grocery stores like People's Food Co-op want to make fresh food accessible for more people and Lizzy would like to see more ways for food justice to show up in grocery stores. "We would advocate for more people to have more benefits because it's just harder to get by right now and it's getting harder, says Lizzy. "We've all got to figure out how to get more people access to healthy food. That makes a stronger community."