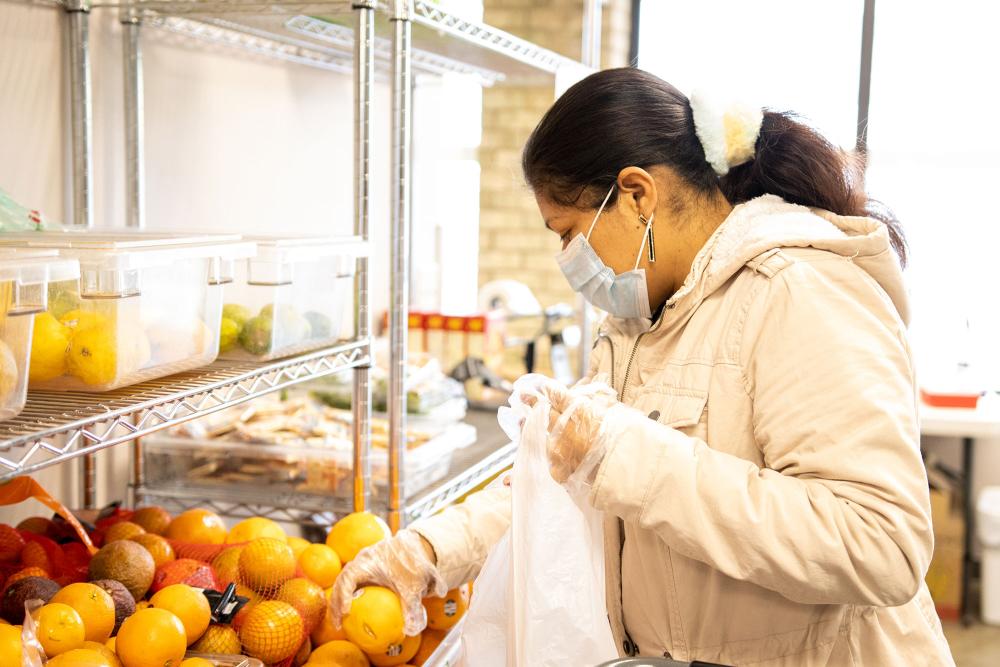 How Inflation Impacts the Hunger Relief System and How You Can Help
A recent study shows that over half of Americans are "extremely worried" about the direction of the country during the next year. Along with the Omicron variant of COVID-19 surging, Americans are most concerned with one issue in particular: inflation.
There's a good reason for that. Prices rose by 7 percent over the past year, creating the highest level of inflation since 1982. Used car prices surged by 37 percent. Rental costs for housing are up. And many grocery shelves are empty. All of this means that folks are having a harder time affording the basics.
"Rising prices across the board make people more likely to need other forms of assistance, especially if they make too much money to qualify for federal nutrition programs—food shelves are their only option," explained Second Harvest Heartland Public Affairs Specialist Rachel Sosnowchik. "And what if your car breaks down and you're forced to buy a used one, since new cars take months to actually get to you with supply chain disruptions? Inflation outside of just rising grocery prices puts additional pressure on consumers."
Inflation means that an individual's dollar doesn't go as far and puts additional strain on the half a million Minnesotans facing hunger right now. Visits to food shelves across our service area are up 28 percent from March of 2020, making Second Harvest Heartland's timely deliveries of food to our network of nearly 1,000 food shelves and meal programs more important than ever.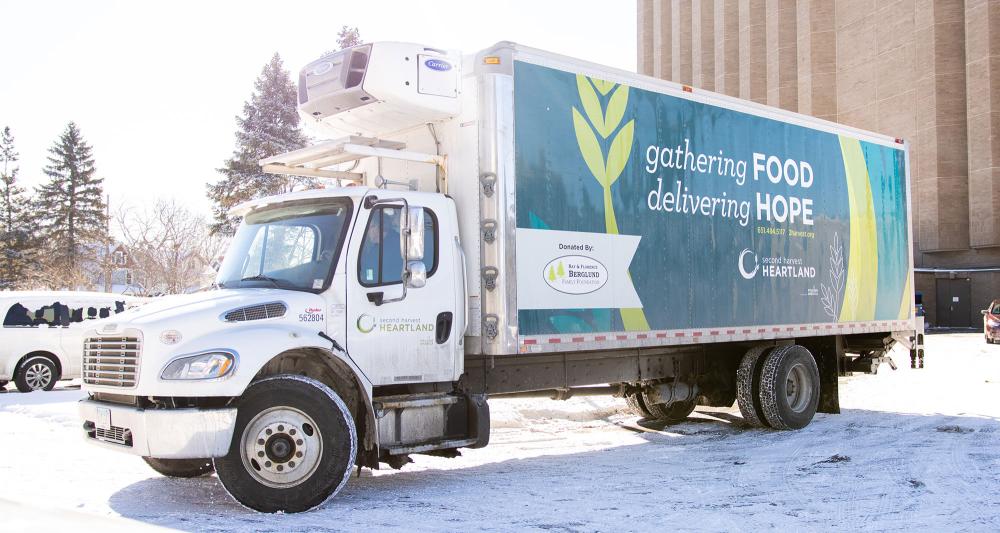 Unfortunately, food banks are experiencing the same supply chain issues and sky-high prices consumers are. Across the board, prices are up 8 percent for foods Second Harvest Heartland needs to purchase when comparing December 2020 to December 2021. Food donations are also lagging, with almost no donated meat coming our way for the past few months.
"We are seeing increased prices and lead times for items ranging from canned vegetables and fruit to fresh and frozen proteins," said Second Harvest Heartland Purchasing Specialist Andrea Hills. "This is due to labor and packaging shortages as well as increased freight rates."
With inflation on the rise and the uncertainty caused by the pandemic, it's more important than ever to commit to supporting those facing hunger. Our ability to source and afford the foods families know and love is what will keep COVID hunger at bay and recovery moving forward.
Make a commitment today for a hunger-free tomorrow
If the last two years taught us anything, it's that we can withstand the worst of times by leaning into service, innovation and collaboration. It's what will help us end hunger for good.
Here are some ways you can help: