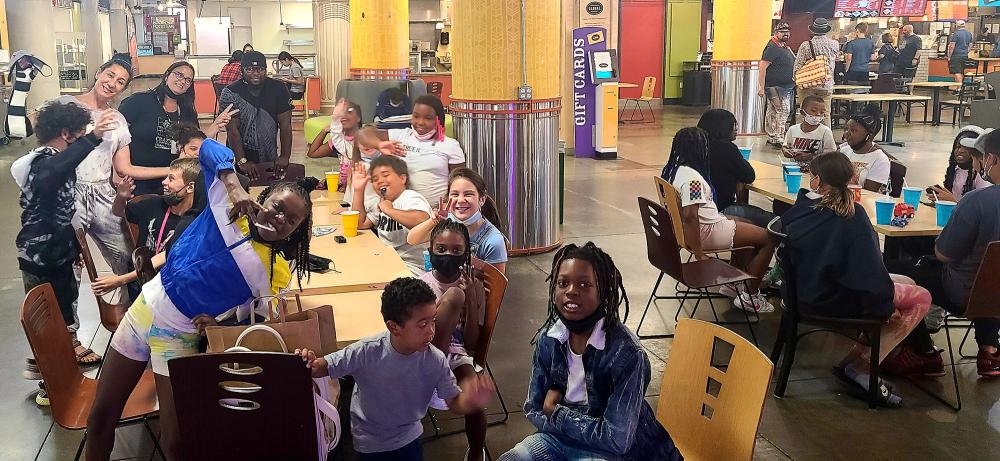 Hope Youth Center and Pham's Rice Bowl - Caring for Kids at Midtown Global Market
Minnesota Central Kitchen, an initiative of Second Harvest Heartland, is working to address the hunger divide by delivering food directly to communities of color. Through collaborating with organizations like the Hope Youth Center and Pham's Rice Bowl, they are getting food where it's needed most.
Hope Youth Center is an equitable learning pod for school-aged kids in the Midtown Exchange building in Minneapolis. Started by three BIPOC women following the murder of George Floyd, the center supported full-time distance learners during the pandemic with everything from technology and tutors, to meals and healthy snacks.
Originally, the center relied on students eating breakfast before arriving and bringing their lunches from home. Adequate nutrition is essential to brain development and influences how well kids learn, pay attention and socialize. So, when the staff realized students weren't consistently bringing lunches, they knew they needed a solution.
Hope Youth Center students became well-nourished with balanced, hot, fresh meals every day thanks to a Minnesota Central Kitchen partnership with Midtown Exchange neighbor Pham's Rice Bowl.
Community Connected Meals
Trung Pham, owner of Pham's Rice Bowl, responded immediately to the need and began making student-approved meals like sesame chicken, chicken fried rice and sandwiches. The students walked downstairs to get their food each day, which felt like a mini field trip for many of them.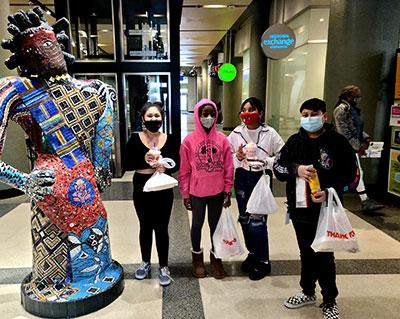 Hope Youth Center students developed a close, trusting relationship with Trung and the rest of the Pham's staff because they saw each other each day. They cared for each other through the power of food and shared experience.
It's important that Minnesota Central Kitchen meals are made and enjoyed within a three-mile radius, and by folks who mirror the identities of the people who are eating the food. In this instance, the meals were made in the same building and were only a staircase away!
Caring For Community in Times of Need
Hope Youth Center co-founder Valerie Quintana calls the partnership with Pham's "an incredibly positive experience." For a grassroots nonprofit with limited resources to remove existing barriers, it's powerful beyond measure to have high-quality meals freshly made and served within walking distance of their space.
"BIPOC business owners helping BIPOC business owners is true community connection," Valerie explained.
Which is exactly what Minnesota Central Kitchen is all about. Closing the hunger divide requires strategic, community connection and the Hope Youth Center and Pham's Rice Bowl partnership is the true embodiment of that.
How You Can Support Hope Youth Center and Pham's Rice Bowl
With the return to in-person school, Hope Youth Center will continue to serve under-resourced youth with a teen night, homework help and fun activities, as well as special field trips.
If you are interested in supporting the future of Hope Youth Center, donations can be made directly via the website. For sponsorships or larger donations, reach out to Valerie Quintana at valerie@realmpls.org.
Support Pham's Rice Bowl with a trip to Midtown Global Market to enjoy a delicious meal!