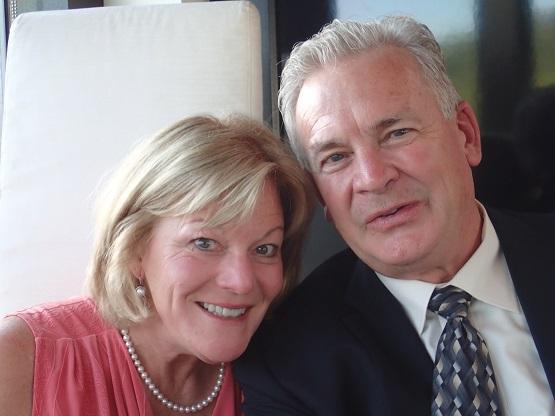 Giving Back in a Tangible Way
Two years ago, Janis MacPherson was working at the Minnesota State Fair dining hall when she was asked to find a home for the leftover food.
"I called Second Harvest Heartland and the very next day they sent a truck and picked up almost all the food we had to give," Janis said.
Janis and her husband, Bill, were so impressed with the speed and efficiency that Second Harvest Heartland employed to rescue the food that they decided to become monthly donors.
"We were already making a year-end annual donation anyway, so we thought why not set up a monthly transfer from our donor-advised fund directly to Second Harvest Heartland in order to feed more adults and children throughout the year," Janis explained.
Janis, a retired dietician who understands how important proper nutrition is to a person's health and once taught heart-healthy eating, said it was an easy decision to give to Second Harvest Heartland.
"With Second Harvest Heartland, we can help those who are hungry and reduce food waste at the same time. What a perfect fit!"
Although Janis and Bill have been fortunate enough never to have struggled with hunger, they enjoy helping others in a way that is tangible to them.
"We're helping to meet one of life's most basic needs," she said.
What is a Donor-advised Fund?
A donor-advised fund is a type of giving program that allows you to combine the most favorable tax benefits with the flexibility to easily support Second Harvest Heartland. An increasingly popular charitable vehicle, a donor-advised fund is an excellent way to both simplify your charitable giving and facilitate your strategic philanthropic goals. Learn more about this easy way to give as well as other ways you can help.