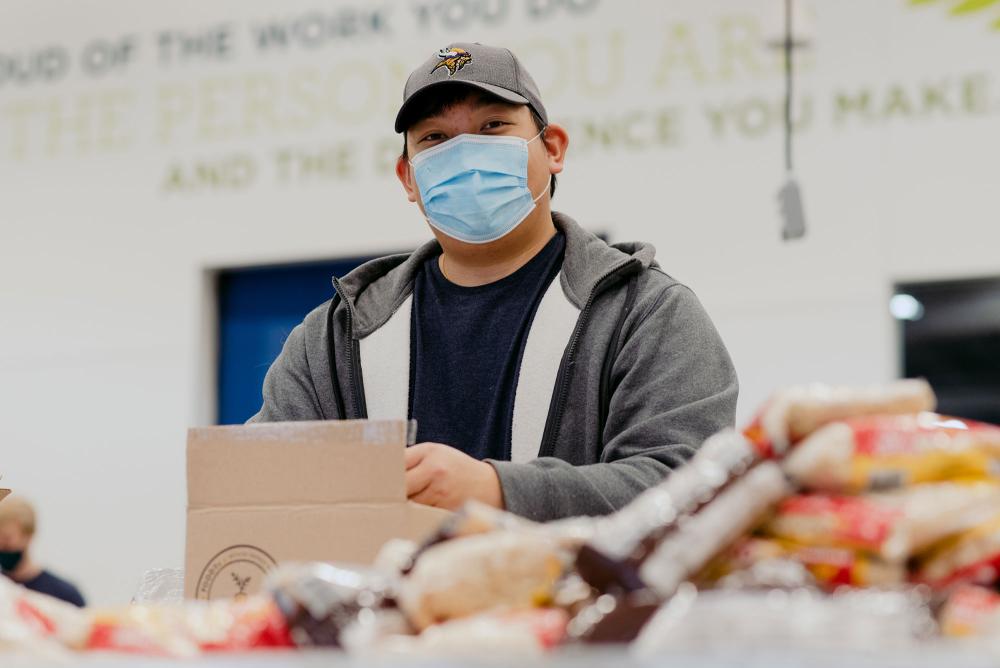 FOODRx and SNAP: Increasing Nutrition Access
Nineties pop music fills the air of Second Harvest Heartland's volunteer center in Brooklyn Park on a snowy December day, as dozens of volunteers cheerfully pack shelf-stable foods into boxes that will be delivered to our partners throughout Minnesota. And while volunteers power all of our sorting and packing at Second Harvest Heartland, these boxes are unique.
Filled with a variety of nutritious foods, these boxes are provided to patients who meet eligibility criteria set by their healthcare providers. Each patient is experiencing chronic health conditions like diabetes, high blood pressure, or heart disease— and they are also experiencing food insecurity. They are part of our innovative FOODRx Program, which is working to address the intersection of health and hunger. At Second Harvest Heartland, we are on a mission to end hunger in ways that result in better overall health outcomes and help lead to nutrition security for all of our neighbors.
As chronic care coordinator at U of M Physicians Broadway, Rose Robinson works with patients with chronic illnesses, like diabetes, high blood pressure, asthma, and many other conditions. Rose also works closely with FOODRx, coordinating the pickup and delivery of the medically tailored, prescription food boxes.
Second Harvest [Heartland] sends us a list of patients who qualify for the FOODRx box, which also has to have a certain health diagnosis—diabetes, high blood pressure, or something of that sort, Rose explains. We call patients to see if they're interested in the food. We explained to them the boxes contain healthy food items. They'll get one box a month. The program will last for six months. And then I tell them what's in the box.
The foods in the boxes change each month, and since the program began, it has offered culturally connected and medically tailored foods with recipes familiar to Hispanic, Hmong, and Somali patients.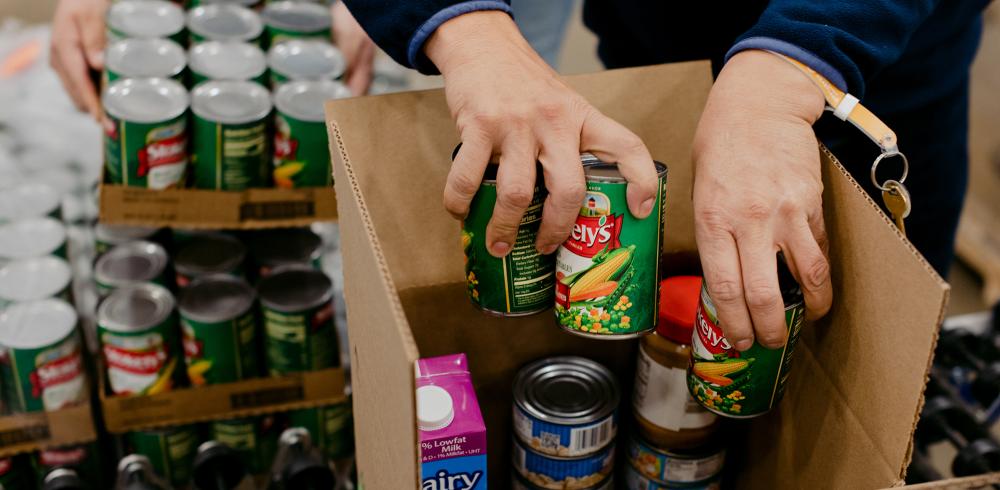 At the FOODRx packaging day in December, volunteers filled boxes with whole grains like brown rice and rolled oats, proteins like peanut butter and canned tuna, spaghetti and sauce, low-fat shelf-stable milk, black beans, and an assortment of canned fruits and vegetables. The boxes also contained three healthy, easy-to-replicate recipe cards to keep nutritious meals in the home after the program ends.
The December boxes contain ingredients to make each of the month's recipes: breakfast burritos, chicken spaghetti dinner, and black bean burgers. Importantly, the boxes also contain educational materials about each patient's condition with practical tips to make healthy dietary changes. The boxes are available at no cost to the patients.
The FOODRx Program was born from a simple premise: You can't be healthy if you're hungry. Along with her dedicated team, Second Harvest Heartland's Jana Martin uses her expertise as a registered dietitian to lead the FOODRx Program. Administered by our trusted community partners throughout Minnesota and western Wisconsin, the FOODRx Program addresses food insecurity and leads to better outcomes, all while supporting patients as they manage their chronic conditions. By partnering with 24 different healthcare systems and insurance companies, FOODRx prescribes food as health care with five of Minnesota's biggest health care plans. The nutrition-packed boxes are distributed to some of our longstanding community partners—like Buffalo Food Shelf—and to partners outside of our typical food shelf network–like U of M Physicians Broadway.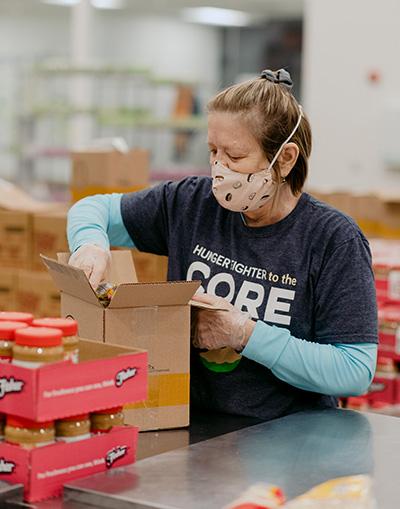 Guided by the principle that solving hunger isn't enough, Jana and her team of patient engagement representatives work tirelessly to make sure that patients experience long-term nutrition security through healthy habits that are easy to incorporate after the program has ended. For patients like Bertha, the monthly food boxes bring learning into the kitchen.
The FOODRx box helps me to apply things I have learned from my nurse about taking care of my diabetes, says Bertha.
Rose gains satisfaction from knowing her patients can rely on the free, monthly boxes of foods; but watching their health improve is even better.
From the first time they picked up their box, if they were diabetic, I looked to see what their A1C was, what their weight was and then what the outcome was at the end of the six months, says Rose, and a lot of them were good. Their A1Cs went down, and their weight had gone down.
Food is medicine, says Jana, noting that many medications must be taken with food, and patients can feel sick if they take those medications on an empty stomach. Lots of people stop taking those medications altogether. In a recent survey, 67 percent of Second Harvest Heartland clients have had to choose between paying for food and paying for medicine or medical care.
Rose also sees food insecurity in her work and is glad she can offer the FOODRx Program to some of her patients.
As a matter of fact, says Rose, I called a patient yesterday about the FOODRx box and he agreed to be in the program. And then he said, 'As a matter of fact, I'm hungry right now.
Rose was able to sign him up for the FOODRx Program over the phone, but she knows that some of her patients experiencing food insecurity are not currently signed up for the program. She hopes it can expand to include more people and maybe even extend from six months to a full year of food boxes, educational materials, and recipes.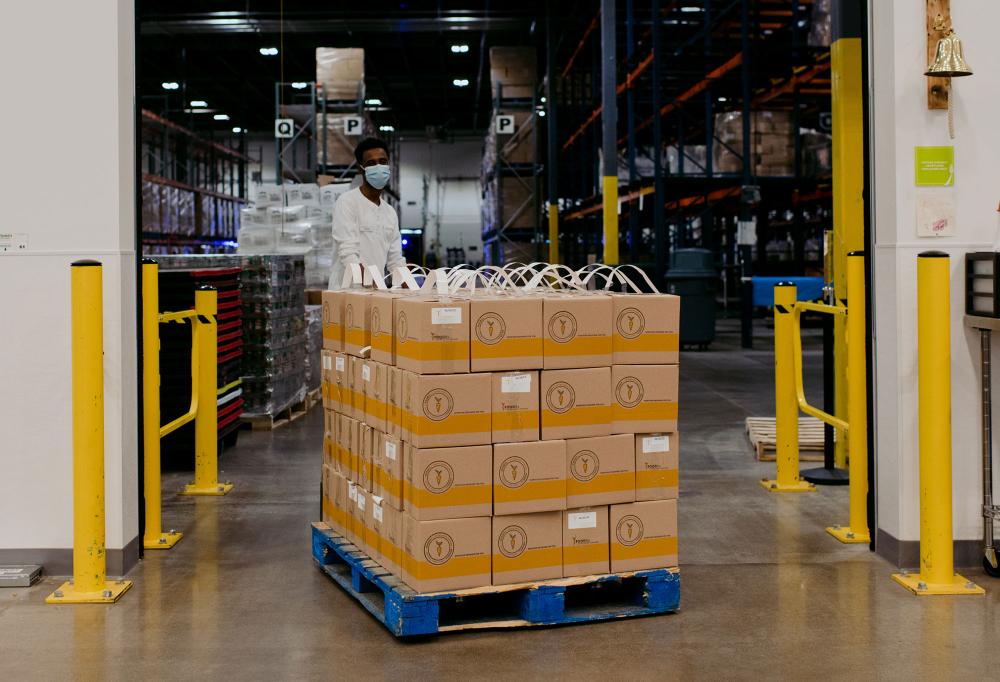 The FOODRx Program has evolved over time, most recently piloting a popular fresh produce box and considering how to better use technology to serve patients. During the COVID-19 pandemic when the Broadway clinic in North Minneapolis closed, the program swiftly pivoted, offering Lyft deliveries directly to patients' homes—a program improvement that has lasted to allow patients with transportation barriers to participate more readily.
I like that the FOODRx box is delivered right to my door, says Bertha, as I do not have a car and usually have to rely on others to take me grocery shopping.
For Jana, working at Second Harvest Heartland brings home the intrinsic tie between hunger, nutrition and health.
Our secret sauce is that because we're part of the food bank, we are able to utilize the other amenities that the food bank has, says Jana, citing Second Harvest Heartland's SNAP Outreach Specialists as one such invaluable resource. SNAP is the Supplemental Nutrition Assistance Program administered by the United States Department of Agriculture, and we empower our health care partners to refer possibly eligible patients to our SNAP team.
SNAP helps supplement families' grocery budgets, allowing them to purchase fresh produce, meat and dairy items, and other healthy foods that support nutrition security. Since the pandemic began, Second Harvest Heartland's SNAP Outreach team has received more than 25,000 referrals for assistance, which is a 54 percent increase over pre-pandemic levels.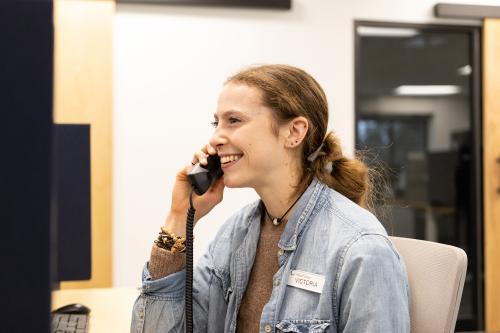 Our role as specialists is to go out into an assigned region and build relationships, get to know the community, and sign people up for the program, says Tina England, Second Harvest Heartland's SNAP outreach specialist supervisor. Based in Waseca, Tina covers a five-county area in southern Minnesota and knows firsthand the value of the SNAP Program.
I come at this with a really unique view, says Tina. I was raised by a single mom. We were on food stamps when I was a kid. When I was a single mom, I was on WIC and SNAP (or food stamps at that time). I've run a food shelf. I've been a county worker. I now work at the food bank, helping people sign up. And so the relationship piece is building trust in the community so that people will talk to us.
Building that trust has allowed Tina and the SNAP Outreach Team help people all over the state of Minnesota access fresh, healthy foods they know and love. But, Tina acknowledges that the process of signing up can be intimidating, with nine pages of detailed questions ranging from income to medical costs to utility costs and beyond. Before the COVID-19 pandemic, the minimum monthly benefit was just $16 for those who managed to sign up.
It's very intimidating, says Tina, Really, really intimidating. And so, because we do this all day, every day, it's a conversation, which makes it more comfortable and more accessible… All of these things fit together like a puzzle. And when I talk to people about using SNAP, I talk to them about using all of these resources that are at their disposal.
Currently, that amount is much higher due to a pandemic-related boost, providing effective aid to our friends and neighbors who have been most affected by the pandemic. When the boost ends, the minimum monthly benefit will increase to $20 per month.
Elizabeth, a mom of two, was in a tight spot. Despite working full time, she was having trouble making ends meet. When Elizabeth contacted Second Harvest Heartland for assistance, she was connected to an outreach specialist who helped her fill out the SNAP paperwork.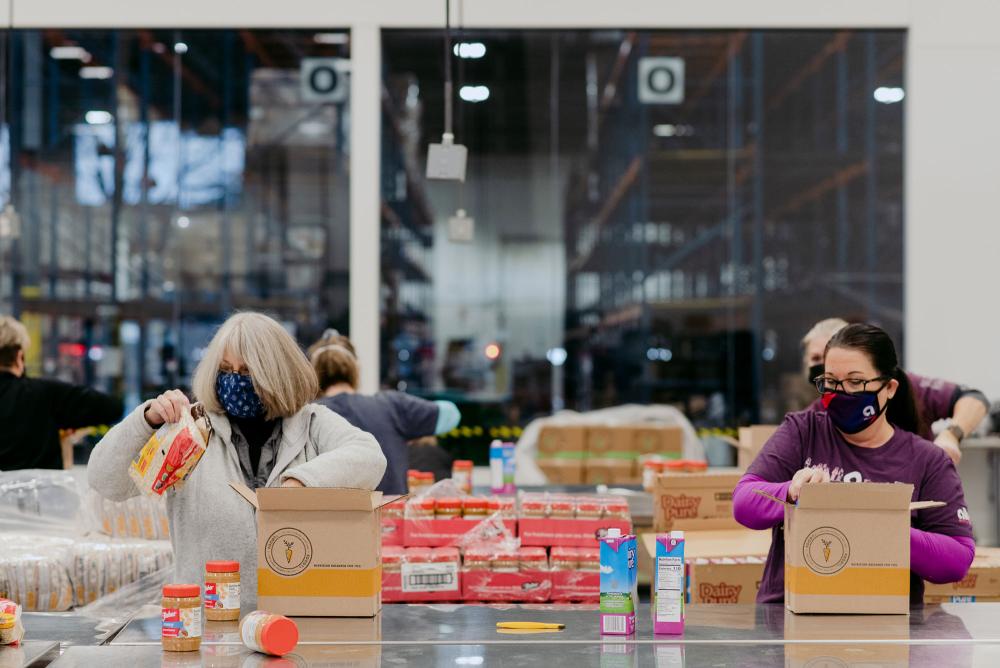 It was better to have someone who knows this process and could tell me if she thinks I could qualify or not, says Elizabeth. [the outreach specialist] said she wasn't sure, but we could do the forms together and we would submit them and see.
Elizabeth's family did qualify for SNAP and the additional grocery benefits left room in her budget to pay off bills. Eventually, she found a better paying job and no longer needed the benefits, but she said having that support when she needed it was a blessing.
On the other side of the process, this was so much easier than I thought it would be, said Elizabeth. That's thanks to Second Harvest Heartland.
At Second Harvest Heartland, we know that families' economic wellbeing, ability to access healthy foods, and overall health are inextricably linked. We also know that solutions are within our reach. We will continue the work of removing barriers to health, advocating for positive policy changes, and ending hunger together with our trusted community partners. That's truly the work we do best.