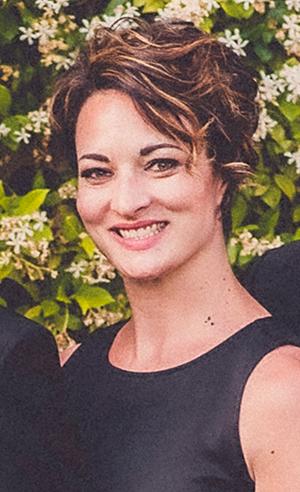 Expert Spotlight: FOODRx Program Manager and Registered Dietitian Jana Martin
In the midst of the global pandemic, we're all trying our best to stay healthy—washing our hands, wearing masks and staying physically distant. But good health also relies on a simple notion that has become increasingly difficult for many these past months: eating healthy.
In addition to having enough food to combat hunger during this time of crisis and uncertainty, it's important to have food that is nutritious and boosts immunity—a lot like a medicine. Health and hunger are inextricably linked, yet doctors don't often ask their patients if they are getting the basic nutrition required to be and stay healthy. And in difficult times like these, many people are forgoing food to afford their medications, or vice versa.
At Second Harvest Heartland, we're working to bridge the gap between health care clinics and food conversations with our FOODRx program, which works with health care providers to deliver nutrition boxes that are tailored to the specific needs and preferences of each patient. Created by registered dietitians, the boxes are designed to meet the dietary and nutritional requirements of people living with certain medical conditions. And the price tag is closer to what you'd see at your local market, compared to your local pharmacy.
The FOODRx program is more important than ever as we begin to enter the other side of this pandemic, as new research shows that 14% of patients who experienced a severe case of COVID-19 developed new onset diabetes. This is concerning as 34.5 million people in America are already living with the disease, and another 88 million are pre-diabetic. Eating healthy and getting physical exercise are keys to preventing and managing Type 2 diabetes, underscoring the need for accessible healthy food for everyone.
And by everyone, we mean all populations—especially underserved and systemically neglected communities. We're expanding our FOODRx boxes to expecting Black and Indigenous mothers, as a part of a collaborative program with Blue Cross Blue Shield and Project Well. Studies have shown that Black and Indigenous families experience a higher rate of pregnancy-related death and infant mortality rates compared to the white population, and we're working to bolster dietary support to this group. The nutritional assistance program is designed to be easy to navigate and responsive to unique needs including education, culturally specific meal planning and food benefits that allow pregnant mothers to adequately feed others in their care.
FOODRx is currently integrated into the following health plans and providers:
If the hunger stigma can exist in the community, between neighbors and even family members, then it can—and certainly does—exist in the health care setting. Unless we ask people—and do away with the idea that there is shame in hunger conversations—we'll never uncover the common, tragic and totally preventable problem at the root of so many health issues. We need to break down that barrier and understand the change food can bring to people's lives. Because you can't be healthy if you're hungry.
To learn more about Second Harvest Heartland's FOODRx program, visit 2harvest.org/foodrx.