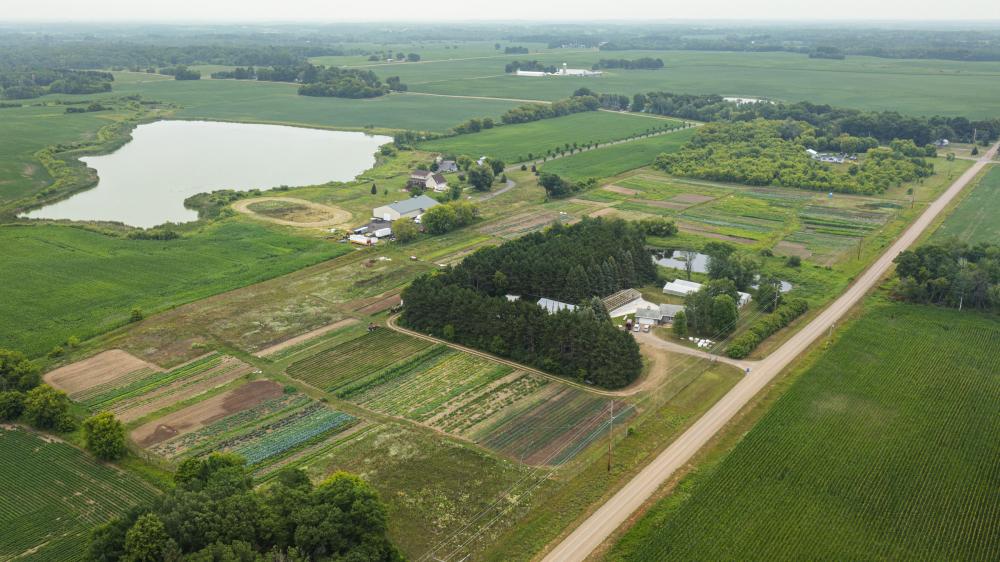 Expanding Our Reach, Strengthening Our Connections
The COVID-19 pandemic has made accessing affordable, quality food even more challenging for some communities in Minnesota. So, at Second Harvest Heartland, we have been working harder than ever to support our trusted community partners in the fight to end hunger. We are addressing systemic changes at every level and championing policies and programs that go beyond ending hunger by providing nutrition security.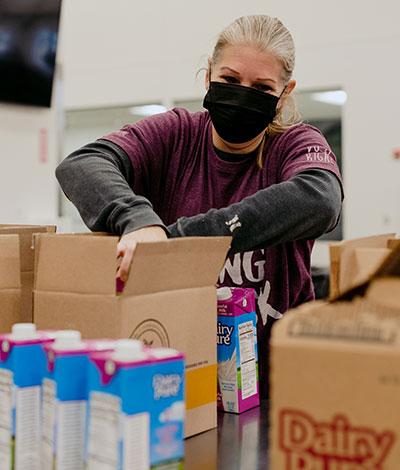 Since the murder of George Floyd and throughout the COVID-19 pandemic, Second Harvest Heartland has recommitted to applying an equity lens to how we allocate resources, administer programs, increase investments, and advocate to end hunger together.
In January 2021, Second Harvest Heartland welcomed Sook Jin Ong as our new Director of Diversity, Equity, and Inclusion. The first to hold the position, Sook Jin sees her role as a strategic, necessary part of the Midwest's broader food relief network— one with nearly immeasurable potential to affect change.
We need to be in partnership with the community and with other organizations that are doing work in this space, says Sook Jin. So how could we thoughtfully, humbly challenge ourselves and also partner in that work? And that's where I feel like it's exciting because there are actual resources going behind the work that my colleagues and I are interested in, in trying to impact that change.
As one of the nation's largest and most efficient hunger relief organizations, Second Harvest Heartland works alongside over 1,000 hunger-fighting partners and programs in Minnesota and western Wisconsin. These trusted partners know the specific needs in their communities, and we believe in supporting the work they are already doing to provide our neighbors with reliable access to nutritious foods.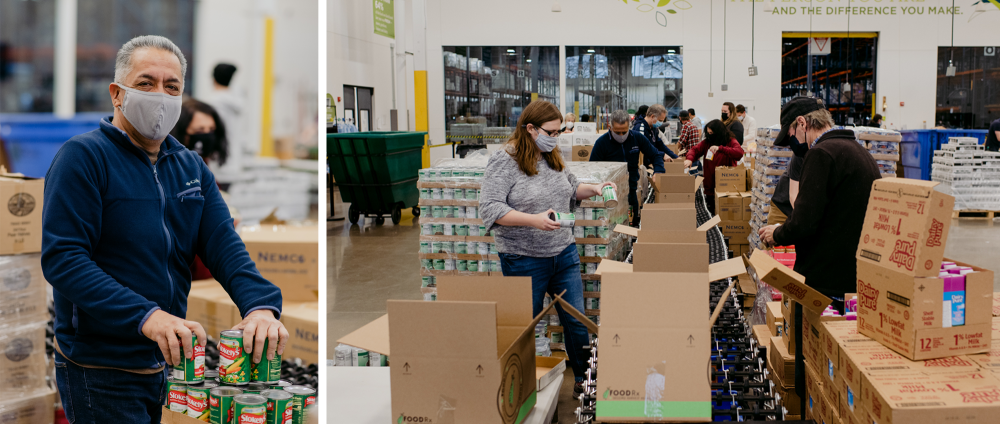 Black, Hispanic, Asian, and Indigenous Minnesotans are at least twice as likely as white Minnesotans to experience food insecurity–a racial disparity we call the Hunger Divide. At a recent roundtable meeting addressing these disparities, Second Harvest Heartland CEO Alison O'Toole announced $13 million of new investments and grant opportunities available to our trusted community partners, who are already working to end the Hunger Divide in their communities.
I think it's important to recognize the strengths and the innovative ideas that communities have had for many, many years, says Sook Jin. And so I see where we have a role now is to lean in, to listen, to show up and ask, 'How can we partner with you and actually help elevate some of those solutions that are community-oriented?'... If we say we're ending hunger together, let's get the together part right. It's not me telling you how we're doing this, but this is us figuring out what works for all of us.
For Sook Jin, Second Harvest Heartland is more than a food bank: it's a system. While we work directly on hunger solutions every day--through programs like Minnesota Central Kitchen, SNAP, FOODRx, and our Child Hunger initiatives—we are also an employer, an advocate, and a buyer of fresh, local produce. Thinking strategically about ending the racial hunger divide led us to partner with food hub The Good Acre to purchase local produce from farmers of color, including Moses Momanyi and Lonah Onyancha—the husband-and-wife owners of Dawn2Dusk Farms.
At Second Harvest Heartland, we usually don't purchase produce, Produce Sourcing Representative Heidi Coe explains. It's typically been donated and then we basically reimburse for a portion of either the harvesting or packaging costs… So, our connection with The Good Acre is unique in that we pay for produce at full price, and then that produce gets distributed to our agency partners.
For Heidi—who is also a farmer—building relationships with farmers is the best part of her job. As part of Second Harvest Heartland's commitment to investing in BIPOC farms, Heidi led the addition of purchasing produce to our sourcing model and the partnership with The Good Acre. By intentionally investing in BIPOC farms and committing to three-year contracts, Heidi hopes some of the growers will experience long-term impacts—especially those who do not own land.
A grower can take this [contract] to the bank, Heidi explains, and show three years of solid financials so that the bank would say, 'Okay, yes, you can have a loan.' So maybe some of these growers can actually buy their own property.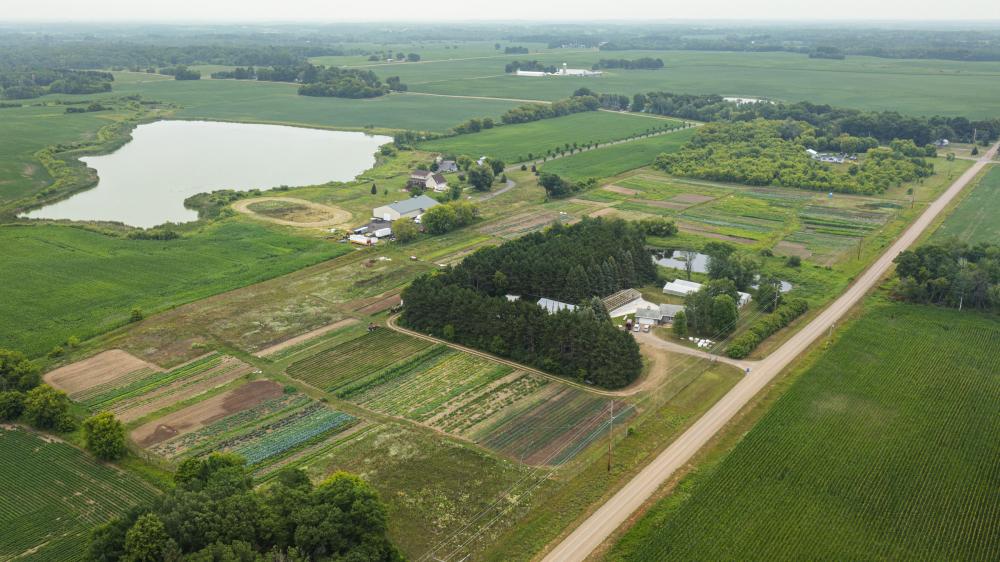 Moses and Lonah do own the 20 acres of land on which Dawn2Dusk operates, and they devote a significant portion of it to the nonprofit farm incubator program they started in 2020, Kilimo Minnesota. After more than a decade of farming from community garden plots and on rented land, Moses and Lonah wanted to share their knowledge with other emerging farmers of African descent. Running Kilimo Minnesota gives them the opportunity to mentor, share their land, and build community with new farmers on a daily basis. Moses hopes the efforts will lead to some of the farmers getting connected to potential markets.
Through The Good Acre, Second Harvest Heartland is now purchasing produce at full price from 25 BIPOC-owned family farms, with the goal of increasing that number to 40 or more in years to come.
We've gotten 12 pallets or more every week since June of beautiful, quality product, wonderfully packaged, says Heidi. And a perk is that along with the basic carrots and potatoes, we're getting some culturally connected items like sweet potato leaves, bitter ball, African eggplant, bok choy, some hot peppers, and things like that… We want to make sure that the food that we are distributing out to people is food that they want, and some of those items—especially in the emergency foods system—are more rare and not easily available. So, it's wonderful to be able to offer some of those items.

Food Access Coordinator Janelle Calvo also places cultural relevance at the center of her work at CLUES, the largest Latino-led community organization in Minnesota. CLUES provides services ranging from career training to housing programs to health insurance enrollment and more. CLUES develops their programming in response to the needs they hear about from Spanish-speaking community members, and that extends to the kinds of foods they provide at food distribution events and the choices that are available.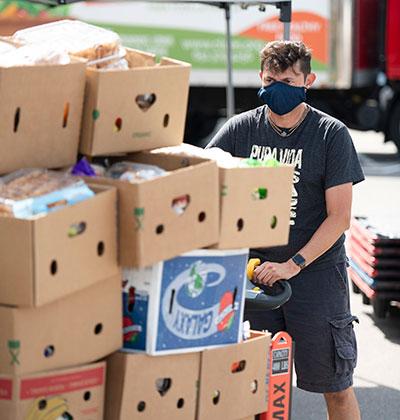 Choice is important because it gives [people] an identity, says Janelle, and they can choose what they want to take and what they like and what they eat.
Sook Jin agrees that familiar foods people know, and love are essential to an equitable food relief system. It's also a part of our commitment to serve all our neighbors experiencing food insecurity in ways that make sense to them.
It's not just that biological need that we have, says Sook Jin. Oftentimes food, because it's such a sensory experience, it's tied to who we are, how we live, the things that we have and love and associate with... It's very important for us to get ingredients that people can recognize, and that people can work with.
For Latinos, says Janelle, we cook as a family, and we like to sit down as a family as well. And that's how we come closer to our siblings or that's the opportunity when kids can actually talk to their parents about how their day went at school. So [eating together is] just a great way to bring the family together.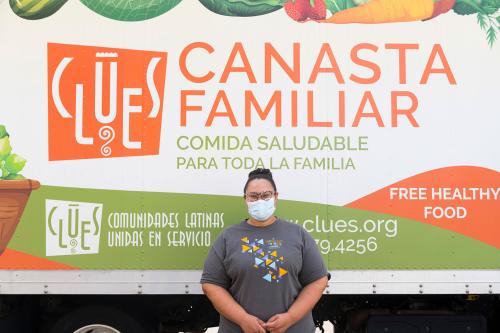 At Second Harvest Heartland, we are committed to continuing to evolve our programs and partnerships, ensuring that we address food insecurity equitably from every angle. We acknowledge the work our partners do each and every day to end hunger together, and we will continue to support that vital work throughout our communities in Minnesota and western Wisconsin, listening and responding every step of the way.
All of us have a role to play in this, says Sook Jin. All of us have to be committed and actually do the work of being better individuals. And then also collectively as an organization, understand how we grapple with the nuances of doing this work meaningfully… We cannot underestimate the impact that we can have.