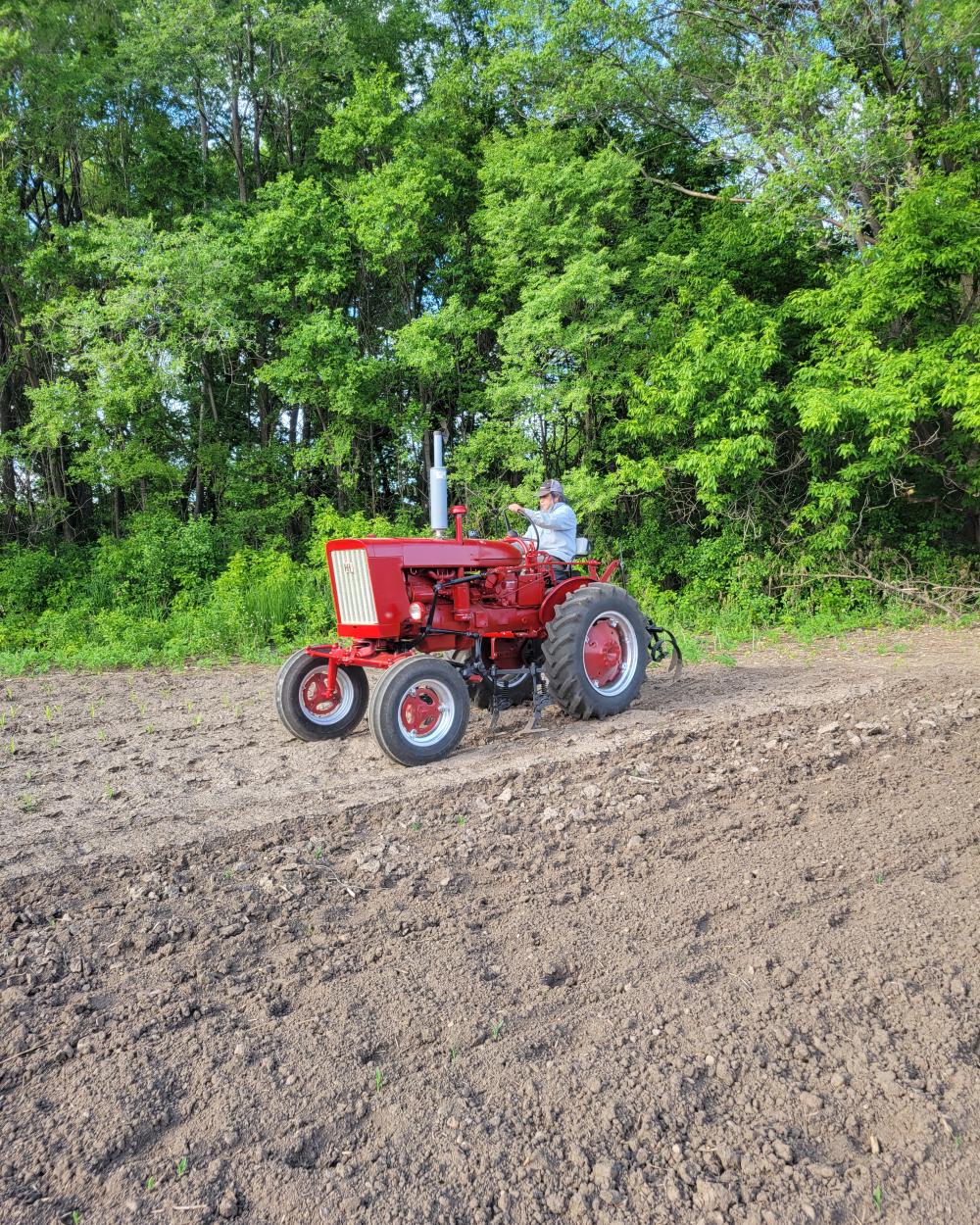 The Early Birds Vegetable Farm is Helping End Hunger
In 2021, Second Harvest Heartland launched a partnership with the Good Acre—a nonprofit food hub whose mission is to connect and strengthen farmers, food makers and communities through good food. We recently extended our commitment with the Good Acre for the 2024 and 2025 growing seasons to purchase produce at market price from their network of independent farmers, many of whom are immigrants or farmers of color. 
One such farm Second Harvest Heartland partners with to source food for the hunger relief network is the Early Birds Vegetable Farm in Pine Island, MN. The Early Birds grow a wide range of produce, from tomatoes and cucumbers to napa cabbage and bok choy.  
"Our goal is to provide food access to people who really need it," said Houa Lor, son of the Early Birds farmers Lue Lor and Kia Chang, "so we are growing produce that our partners want, but then we are growing culturally specific produce as well. We're growing our business and we're doing what we love, and we really enjoy it."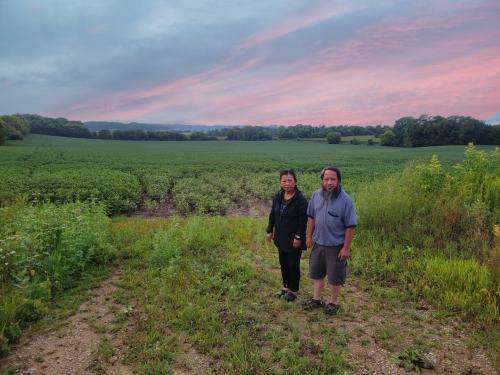 The Early Birds Vegetable Farm owners Kia Chang and Lue Lor. Photo Credit: Houa Lor
Lue Lor and Kia Chang grew up farming in Laos, but after coming to the United States as refugees, they worked multiple jobs to stay afloat. Despite these challenges, they continued to find ways to farm, including renting land from other farmers to grow produce for family and friends. In 2014, the Lors joined an emerging farmer training program with Big River Farms and then, in 2018, opened the Early Birds Vegetable Farm as a full-time business.  
"It has been a dream come true for [my parents] to be able to start from a quarter acre to now grow on 46 acres," said Houa. "Being able to stand on their own… and at the same time provide a service to the community." 
Around five years ago, the Early Birds connected with the Good Acre to start selling their produce. The Good Acre helps connect smaller, independent growers like the Early Birds Vegetable Farm with produce purchasers like Second Harvest Heartland. 
"Our relationship with the Good Acre has been growing," said Houa. "Our initial contract with them was a small contract and we're happy to say that we're now able to—with the increase of our land and our resources—provide a little bit more for their partners."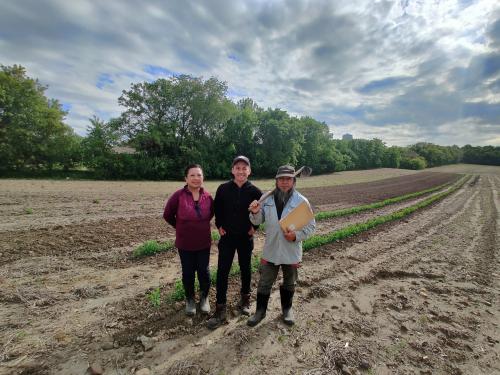 Kia Chang, Houa Lor and Lue Lor on their farm. Photo Credit: Houa Lor
The growers enjoy the partnership with Second Harvest Heartland through the Good Acre, including knowing that their produce is going to folks who really appreciate it. 
"We don't often know who's the end receiver," explained Houa. "To know it's going to good organizations that do good work, I think that makes us feel good and that we're doing what we're supposed to do."