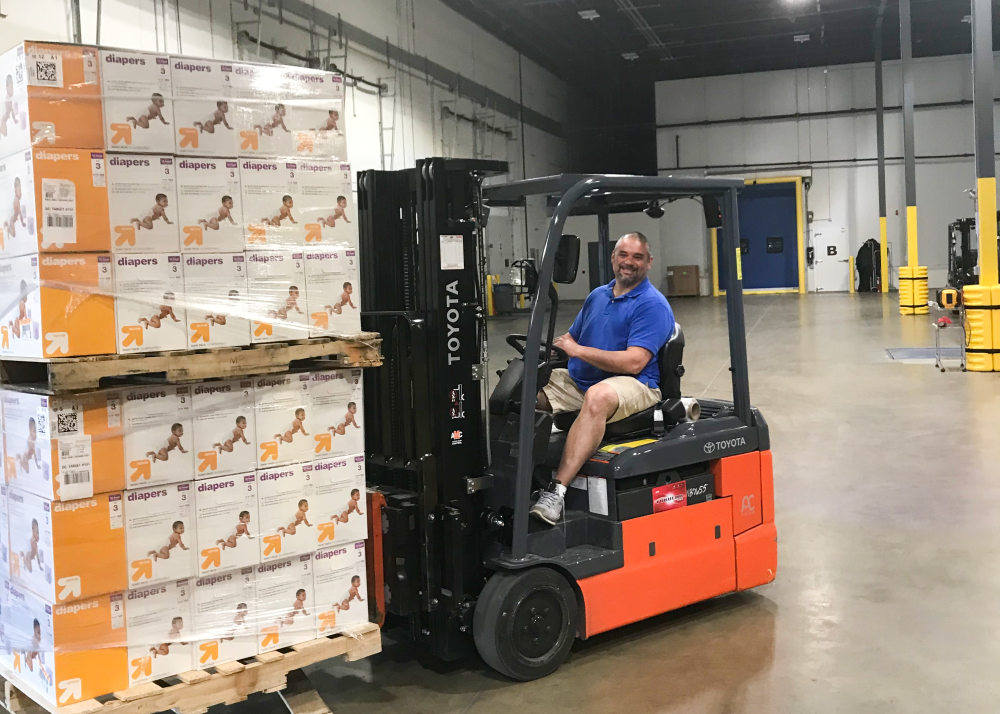 December Reflections: Food Bank Operations
Q&A with Omar Jarrar, Director of Operations
While we're far from out of the woods in responding to and recovering from the impacts of the COVID-19 pandemic, we thought it important to reflect on a remarkable year and some of its bright spots. Keep an eye out this month for the reflections from numerous Second Harvest Heartland team members.
What's something positive that the operations team has experienced this year?
Our ability to deal with such a massive change without major disruption has blown me away. We moved to a new building ahead of schedule and before we even settled in started to deal with 30 to 40 percent surge in demand while still building the racking in the new warehouse.
The fact that we managed to deal with two major changes simultaneously still amazes me. Moving to a new building while dealing with a pandemic and operating at a 100-mile an hour pace, without ever missing a deliver or losing motivation…it's truly remarkable. "Positive" doesn't come close to describing it.
In a year full of adaptations, what has been the most surprising, beneficial learning?
By mid-summer we began receiving and distributing new Farmer to Family Food Boxes, otherwise known as CFAP. This new product line opened our eye to new potential distribution models. Similarly, supporting the brand-new Minnesota Central Kitchen initiative opened our eyes to the potential of working with prepared foods.
Now that we've road-tested this new warehouse space, we've seen the tremendous potential to expand our service models in even more ways.
Were you able to do anything this year that you never would have dreamed about or attempted to do if not for COVID?
Everything we have done this year was relatively unimaginable! How we've steadily responded to and managed the surge in demand all while being physically and logistically limited by the pandemic.
Before this year, going above and beyond used to be a once-in-a-while kind of expectation. But this year, it has been day after day, month after month, where the entire team is going above and beyond.
The new facility also demonstrated how cohesive our team is. At our Maplewood facility, our operations team functions as two teams working two shifts, but at Brooklyn Park, our shifts overlap for six to seven hours each day. This overlap, coupled with responding to the surge, showed our teams' true potential and their commitment to each other.
It also can't be overstated how resilient our team is. It's been stressful, day in and day out. I have been worried about the weight of that stress on our team. But they've managed it. They're in a groove. They're incredible.
What COVID-response learnings will the operations team carry into the future?
Good leadership is critical in a crisis. We have a CEO who cares and an executive team that is highly engaged, which is why our team goes above and beyond. People care about our work, deep inside.
On the other hand, when you're driving an old vehicle at speeds exceeding 100 miles per hour, you will see and feel everything that can potentially go wrong. Our warehouse management system is that old vehicle, and despite all we've accomplished this year, it's limiting our potential to an extent. We had to push the system to the limits to see where it was weak. Now, we find the right solution.
Learn more about our food bank operations team and all they've been doing to respond to the COVID hunger surge.