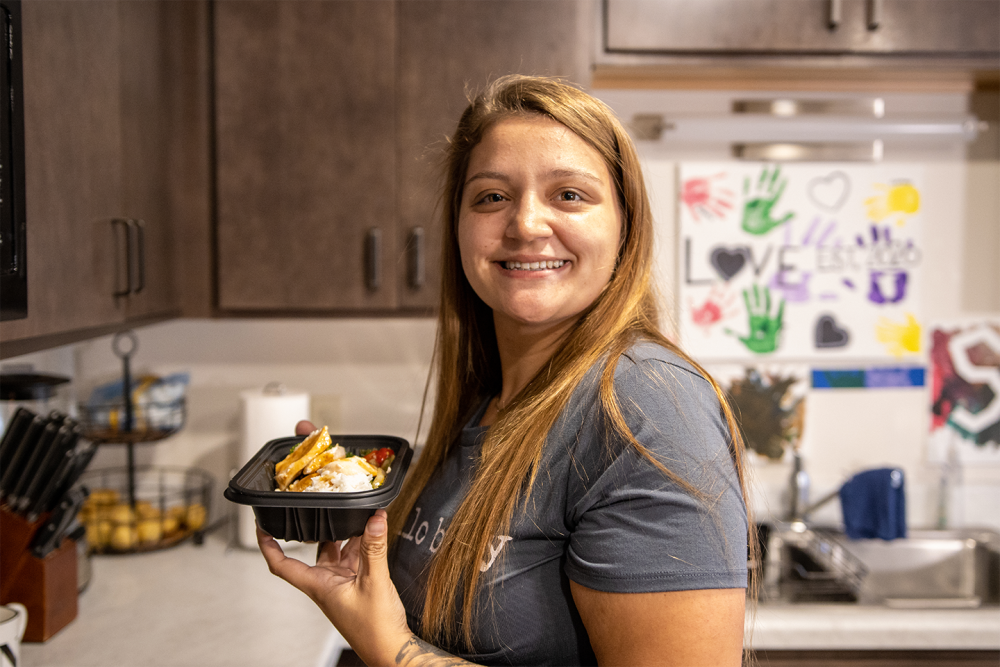 The Critical Addition to the Hunger Fight: Prepared Meals
For far too many people facing hunger, receiving groceries only solves part of the problem.
Parents working multiple jobs, going to school and living paycheck to paycheck may lack the time and energy to cook. Neighbors experiencing homelessness don't have access to a kitchen. Those living with an illness might struggle to cook on their own.
We call these barriers to a prepared meal "hunger plus." It's hunger plus long work hours and school days that leave no time to prepare a meal. It's hunger plus a lack of housing, which means no kitchen to cook in. It's hunger plus illness that makes food prep a challenge.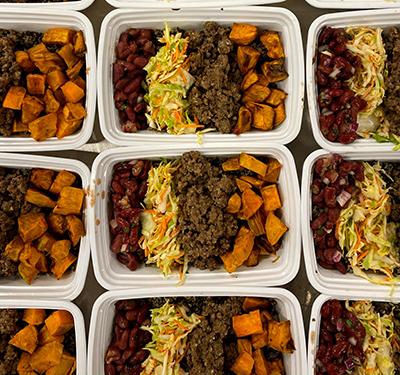 That's where Minnesota Central Kitchen comes in. An initiative of Second Harvest Heartland, Minnesota Central Kitchen harnesses the power of partnerships to bring nutritious, prepared meals to communities facing the biggest meal gaps. Since it launched in response to the COVID-19 pandemic in March 2020, Minnesota Central Kitchen has prepared and distributed over two million prepared meals to the community.
Eat for Equity is a nonprofit that uses food as a community building tool to raise money for other nonprofits through events. When the pandemic upended their operations, Eat for Equity pivoted to put their resources toward community hunger relief. In partnership with Minnesota Central Kitchen, the Eat for Equity staff prepares 600-700 meals a week in their kitchen in South Minneapolis and distributes them through partnerships with The Sanneh Foundation and Du Nord Foundation Community Market.
"Food is a basic need. What Minnesota Central Kitchen does is recognize that prepared meals are part of the equation of addressing hunger in our communities," said Eat for Equity Executive Director Emily Torgrimson. "There are so many barriers to putting food on the table. It's having access to money, to buy the food. It's having access to knowledge of what to do with the food. It's having time to prepare the food. It's thinking about what you're going to make. A prepared meal helps address a lot of those barriers."
Normandale Community College is another partner that began to distribute Minnesota Central Kitchen meals to combat hunger plus. The ready-made nature of the meals is key because many students face barriers like time and access to kitchens to prepare food. To meet the needs of students, the college now distributes 200 Minnesota Central Kitchen meals a week made by Chowgirls Catering.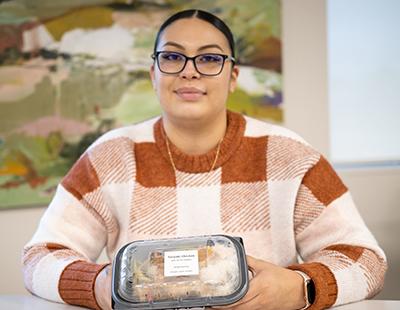 "We have heard through surveys that over a third of our students are food insecure and, honestly, those were pre-pandemic numbers so we know that those are higher," explained Paige Wheeler who coordinates Normandale's Campus Cupboard food shelf. "Historically, college students do not have great access to the existing food systems, like SNAP or food shelves. It's transportation, it's time, it's a variety of factors."
Belinda and her family are part of The Jeremiah Program, a residential program for single mothers that disrupts poverty two generations at a time. Belinda, and the other families who live on the Jeremiah Program campus, receive weekly prepared meals from Minnesota Central Kitchen, which help immensely with her packed schedule.
"This is such a lifesaver, especially for us moms," said Belinda of the prepared meals. "When we're working, going to school, having to take care of kids, some of us are on our own doing it. I happen to be one of those [moms]—I don't have friends, I don't have family, I don't have another active partner in my life for my kids, so it all falls on me and it can be very stressful."
Take action:
Your donation helps ensure that no matter what circumstances or hardships families face, a nutritious meal is always available. Right now, gifts are being matched by The Cargill Foundation. That means every $1 you donate can double to provide twice as many meals.