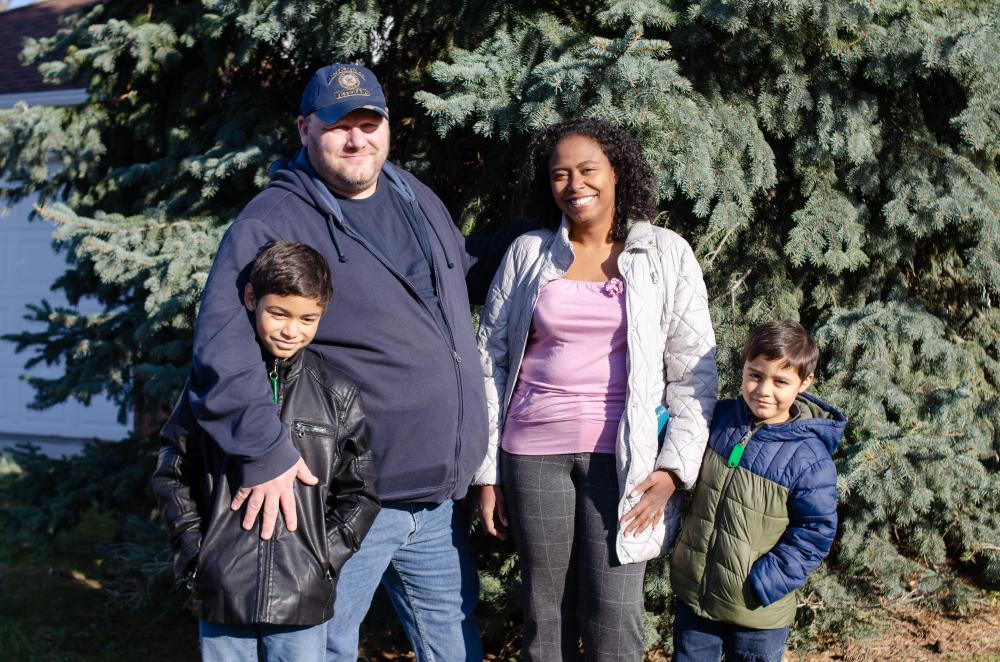 Like most of us, Aaron Crawford hadn't heard of COVID-19 in the early months of 2020. He was too busy looking for work following a recent layoff. As the calendar turned to mid-March, COVID hit our community—and the Crawford household—with the force of a late-season blizzard. Aaron, a Navy veteran and father, turned his attention to the full-time care of his two young sons who were attending school from home. His wife, Sheyla, continued her essential work at a childcare program.
Just as the family was adapting to a new normal, Sheyla's hours were cut and COVID diagnoses hit the household, bringing expensive ER visits and weeks of unpaid sick leave. The kids were eating more at home—missing school meals—just as the grocery budget was shrinking. With winter coming, hope was fading for the Crawfords.
A brochure at an Apple Valley public library pointed the Crawfords to 360 Communities, a south-metro community organization offering the family monthly fresh food boxes from Second Harvest Heartland. The team at 360 Communities also helped with a SNAP application just in time. The fridge was full again and precious financial resources were protected to cover urgent expenses like rent payments and clothes for the kids. Aaron and Sheyla felt a moment of stability. They could do this.
Come late fall the boys were back in school and Aaron had secured two part-time jobs. By day, he's a maintenance worker at a long-term care facility. By night, he's outside for two to three hours moving freight for UPS (and wishing he could have afforded the subzero Carhartt's rather than the $100 pair). While his new jobs pay 42% less per hour than his previous work, he's grateful that they will soon provide health insurance benefits for the entire family. He keeps his focus there and on the cybersecurity courses he's just enrolled in.
After the most trying year they can remember, Aaron and Sheyla have the peace of mind that comes with food security. "When you've got food in the fridge … that just makes all the difference. You feel like you're ready for what's ahead. You've at least got that. And that's huge," said Aaron.
History will remember 2020 as the year of the pandemic, with all its human and economic tolls. The Crawford family story is one of resourcefulness and resilience in the face of these tough times. They met the moment, accepted help when they needed it and are set up for better things to come.