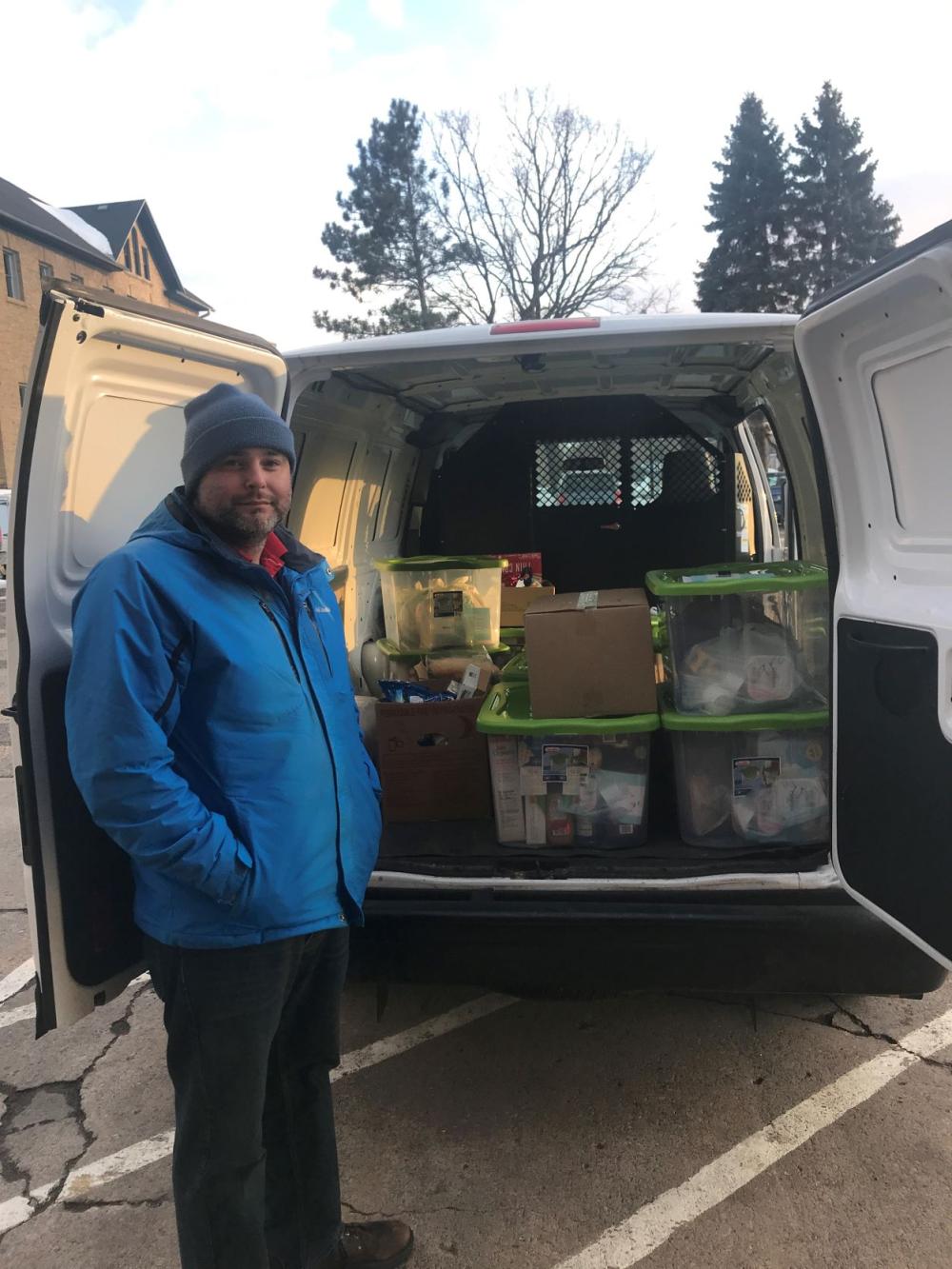 COVID Adaptations Spark Lasting Changes for Food Shelves
Drive-up programs, online ordering and delivery options have cropped up across the hunger relief system in response to the COVID-19 pandemic. Now, many of those programs originally meant to be short-term adaptations have been adopted as permanent fixtures at food shelves with lasting benefits for the community.
Hallie Q. Brown Food Shelf, Monticello Help Center and Big Lake Food Shelf are three organizations that discovered that their early pandemic adaptations could fill community needs long term. These food shelves each established drive up and delivery or mobile programs. Over the past two and a half years, they have found that these options reduce barriers for shoppers, maximize capacity for staff and volunteers and facilitate ongoing health and safety for the community.
Reducing Barriers and Increasing Choice
Hallie Q. Brown Community Center in St. Paul implemented delivery and contactless pick-up options for their food shelf early in the pandemic. Shoppers use a new online ordering system to select their food and then have an option for either delivery or pick up. Angie Goettl, director of family services at Hallie Q. Brown says that these changes have been well received by the community. She says, "clients really enjoy having options and choices" when it comes to how they access the food shelf.
Big Lake Community Food Shelf also had a drive-up program that is now a permanent part of service because of the barriers it has removed. Community members find it appealing in part because of the minimal intake process, especially for those who haven't visited a food shelf before. While reducing intake barriers it also facilitates choice with a new online ordering system that allows visitors to select their own items.
Similarly, Monticello help center found that some clients preferred their new drive-up program because of the anonymity it offered.
Maximizing Capacity
These adaptations have also allowed food shelves to reach more community members within the capacities of their volunteers and physical spaces.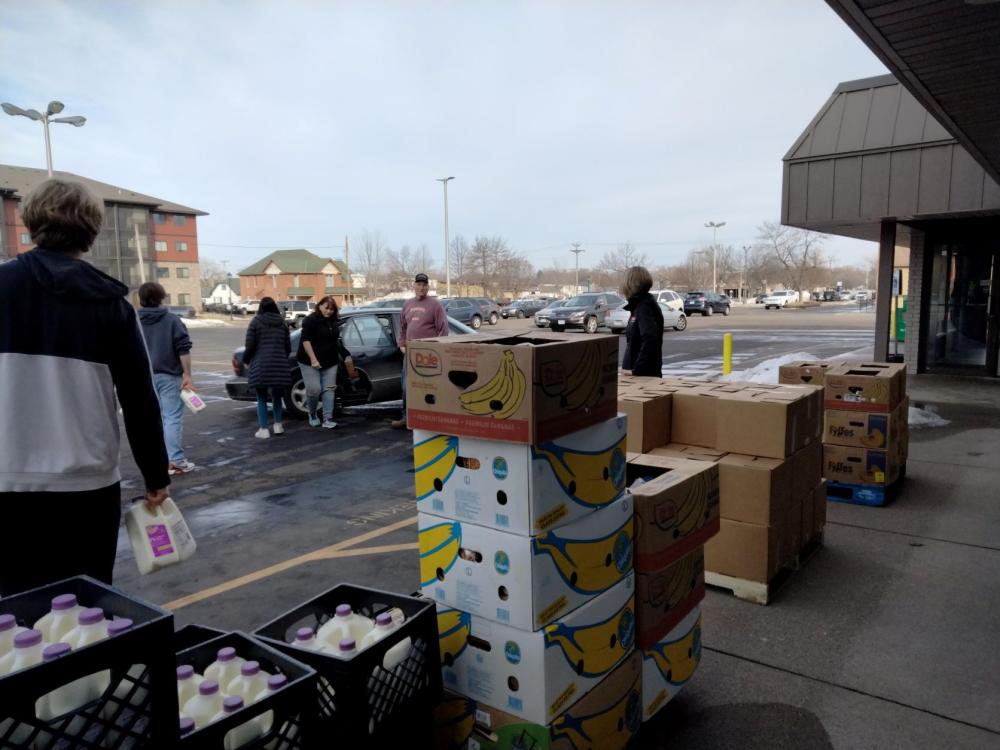 Volunteers load food into the cars of community members at Monticello Help Center's curbside pick-up program.
Monticello Help Center typically operated with the help of more than 100 dedicated volunteers, but at the beginning of the pandemic, they knew they would have to make some changes to keep those volunteers safe. Their curbside pick-up and delivery system allowed them to meet community need with fewer volunteers at a time.
Big Lake Community Food Shelf found that their mobile food shelf and drive-up programs allow them to serve many people who might not otherwise be willing or able to use the food shelf. By offering online ordering and in-person shopping, the variety of options available helps them to meet more community need.
Facilitating Health and Safety
As the pandemic continues and personal risk assessments constantly shift, these new programs allow food shelves to weather any future COVID waves. It also allows these organizations to serve populations who continue to be at greater risk of a severe case of COVID-19 and remain uncomfortable with in-person shopping.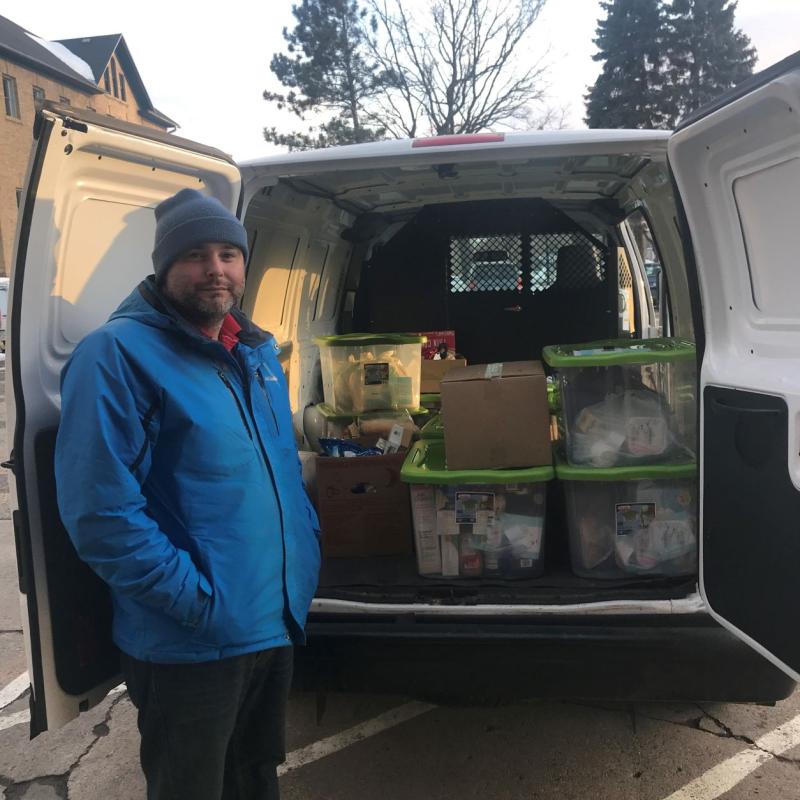 Big Lake Community Food Shelf volunteer prepares for a delivery.
Executive Director of Big Lake Community Food Shelf, Sandy McClurg says, "these initiatives help our staff, clients, and volunteers feel safe and ensure that the needs of the community are being met."
Constant adaptation to meet shifting community needs is a crucial element of hunger relief in the heartland. Hallie Q. Brown, Big Lake Community Food Shelf, Monticello Help Center and all agency partners of Second Harvest Heartland are the fabric of the hunger relief network because of their responsiveness to their community.
To learn more about and support these food shelves, please visit Hallie Q. Brown Community Center, Big Lake Community Food Shelf and Monticello Help Center.