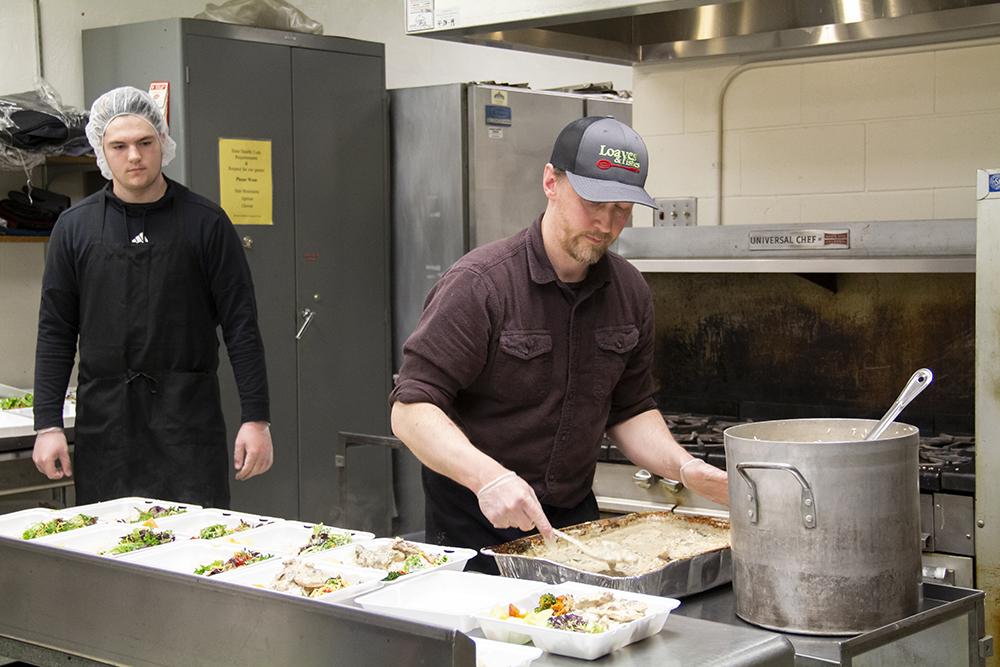 Coming Together to Feed More Minnesotans: The Story Behind Minnesota Central Kitchen
In early March, as restaurants began to close amidst COVID-19, kitchens everywhere went dark. And while they typically stand out from the culinary crowd, the kitchens of executive chefs Elizabeth Mullen (Chowgirls Catering) and Jonathan Gans (The Bachelor Farmer) were no exception.
"They were both saying that they were going to stop operations pretty fast," says Thierry Ibri, Chief Operations and Program Officer at Second Harvest Heartland and friend of Mullen and Gans.
It was in this painful downturn, with the food bound for these kitchens going to waste and soaring hunger rates, that Ibri saw an opportunity to help. Inspired by World Central Kitchen, brainchild of chef José Andrés who he'd seen only two weeks prior at an event in Minneapolis, Ibri went to work gathering a team of restaurants, caterers, and hunger-fighting organizations. Founding partners included Chowgirls Catering, The Bachelor Farmer, Restaurant Alma, and Loaves and Fishes.
Now, about one month into its existence, Minnesota Central Kitchen is preparing and providing more than 35,000 meals per week to those in need, employing furloughed kitchen staff and putting idle kitchens to work.
Mullen said the idea just made sense for the Chowgirls team, even as the pandemic has shifted kitchen protocol, like having to wear masks and maintain distancing. "We love to feed people. There's a lot of changes operationally, but this is what we love to do. It feels really natural."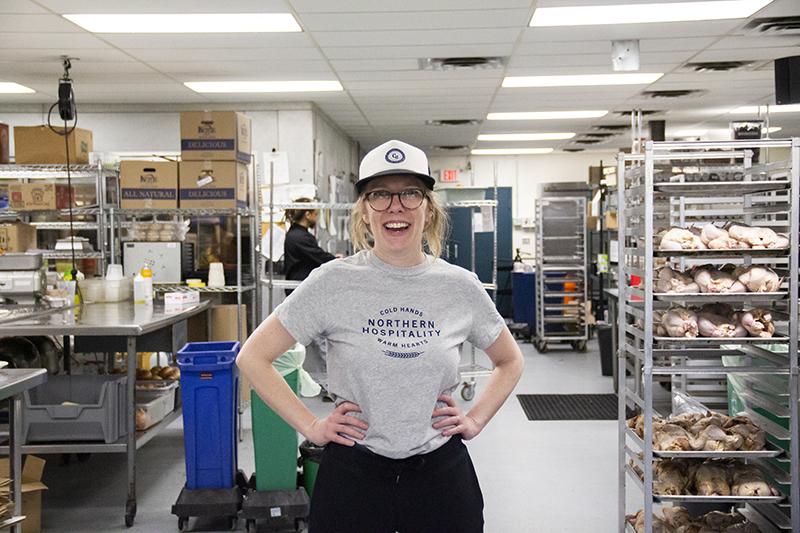 In the same spirit, Ibri says the idea started and remains simple: feed people, employ kitchen staff, and rescue food. In the beginning, the cause felt so critical that the team started to build even before securing funding.
"We just took a leap of faith," Ibri says. "We said 'the funding will come later.'"
And it did. Thanks in large part to a $1 million contribution from the Cargill Foundation, whose board held a rare email-based board of directors' vote to expedite the approval process.
"In unprecedented times like these, the Cargill Foundation knew we needed to respond with even greater urgency," says Foundation Director Katie Clark Sieben. "It is humbling to see our NGO, restaurant, and business communities rally together and mobilize quickly to provide nutritious food and employment opportunities."
In addition to their generous funding, Cargill has opened its corporate kitchen to the efforts alongside food service provider Sodexo, joining other new partners like United Healthcare Group and North Minneapolis' Appetite for Change, for a total of four kitchen sites. Additional donations and advisory support are provided by The Bachelor Farmer and Restaurant Alma.
"This is a group of individuals who band together and get stuff done," says Mullen—and Ibri agrees.
"This is an effort that really makes you believe in the community," he says. "It was amazing to see everyone come together around a good idea to make it happen—and make it happen fast."
Learn more about Minnesota Central Kitchen and get involved.