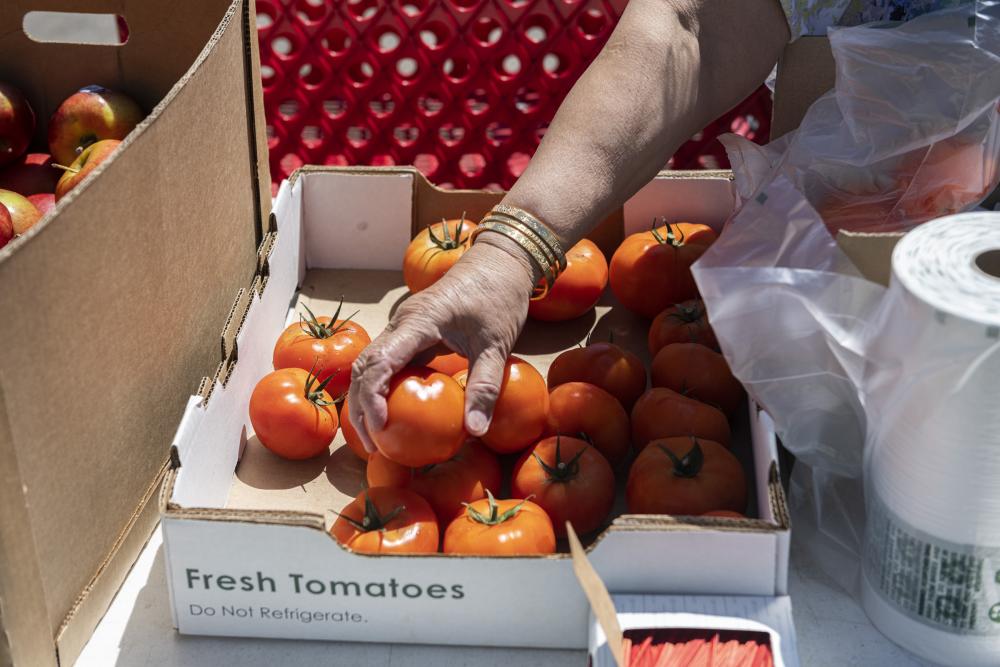 Accessing Fresh and Local Foods with SNAP Market Bucks
The Market Bucks program, administered by Hunger Solutions, is an exciting way for Minnesota SNAP participants to receive additional funds to use at farmers markets, making fresh and local foods more affordable. Plus, it's an easy way to support farmers and put more dollars right back into our local economy.
What is the Market Bucks program?
Market Bucks is a program for people who already use the Supplemental Nutrition Assistance Program, better known as SNAP. Market Bucks triple your SNAP-EBT purchases—for example, participants that redeem $10 on their EBT card to use at the market will get an additional $10 Market Bucks and $10 Produce Market Bucks! Participants don't need to spend all of that at once though, which is nice for a senior or single person who may struggle to spend $30 during a market visit. This additional benefit helps SNAP participants get healthy, fresh vegetables—because everybody deserves those in their diet, regardless of income.
If I have SNAP, does that mean I also have Market Bucks?
If you have an active EBT card, you can access this program. You just need to find a participating market. Swipe your card at the information booth when you get to the farmers market, and they will provide Market Bucks for you to spend, most often in the form of market tokens.
What can you buy with Market Bucks?
With regular Market Bucks, you can buy whatever products are not prepared at the market. So, you could buy bread, meat, eggs, dairy, vegetables or fruits. Produce Market Bucks can only be used to purchase fruits and vegetables. You can also buy plants or seeds for your garden if those are available at the market, but only for growing food.
What makes this program special?
Market Bucks participants are getting direct access to food being grown here. Also, you can sometimes find specific foods at a farmers market that are culturally-connected. For instance, vegetables and herbs that you're just not going to find at Target or wherever you shop, you have a good chance of finding at a farmers market. You also know that the vegetables have been harvested recently—usually just that morning. So that's another great advantage.
Where can someone go for more information about Market Bucks?
The Hunger Solutions website is a great resource for more information on the program. Another great resource is this map of which markets in your area are participating in the Market Bucks program. It's not always the same markets every year, because the program is growing every year!
Learn more about SNAP at 2harvest.org/snap