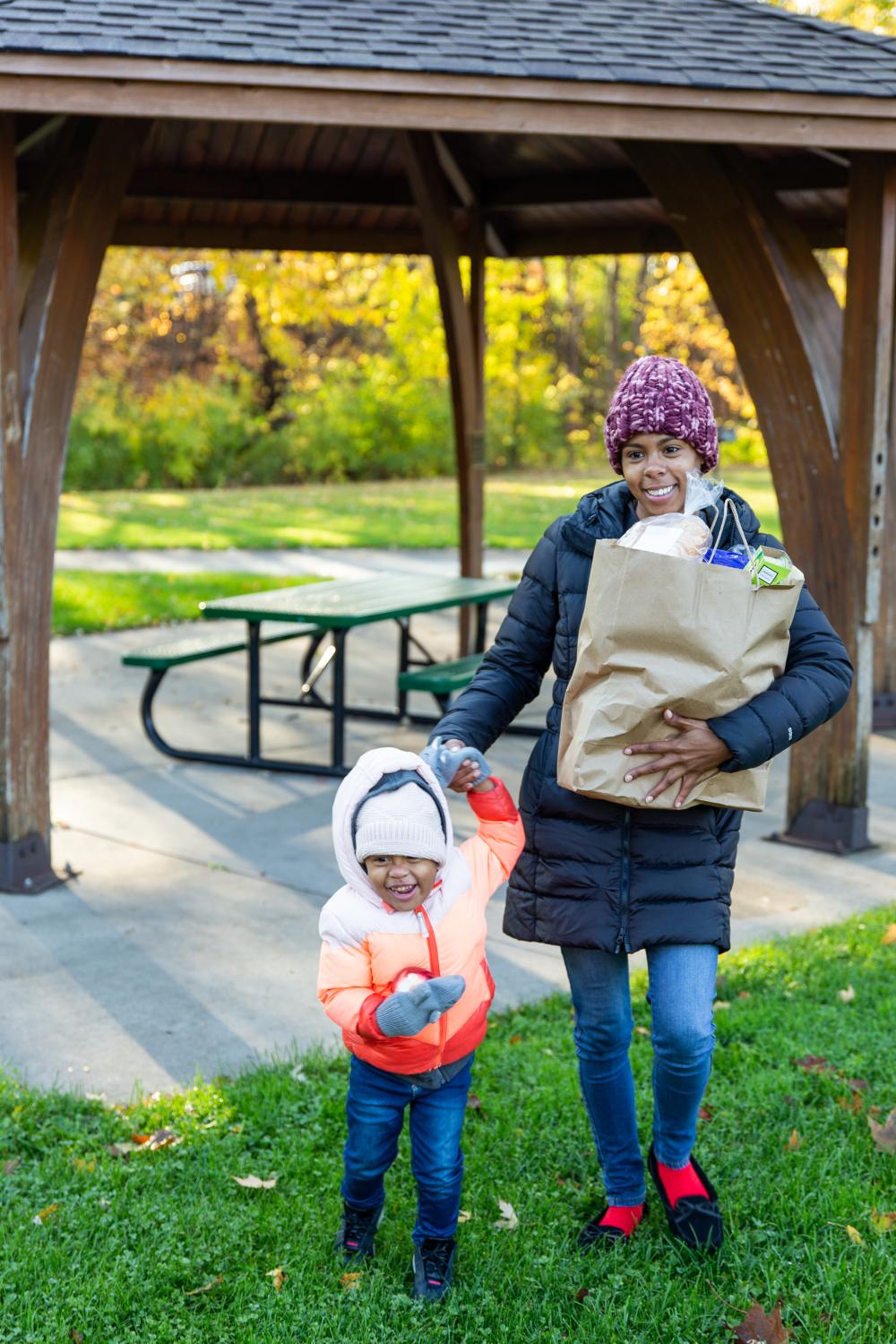 4 Reasons Why People Need Food Assistance This Fall
As the leaves begin to change, Minnesotans are seeing some major changes to their budgets as more Covid-era programs, such as student-loan deferment, are ending. Coupled with volatile gas prices and groceries remaining inflated at a rate beyond wage increases, low-and middle-income households are being asked to stretch their already tight budgets. To address and end hunger, we need to understand why it exists, so here we detail four reasons Minnesotans might be facing hunger this fall and into the winter: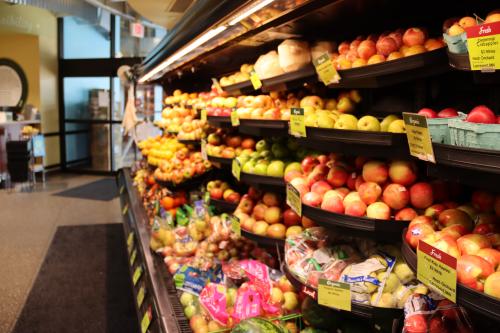 Grocery prices have leveled off, but are still elevated to high levels.
1. Costs of Essentials Remain at Elevated Levels, and Wages are not Keeping Up.
The price of gas has been on the rise over the last couple months—in Minnesota, gas prices are an average of $3.84 per gallon, up nearly 20 cents from just a month ago.
Check out this stat from a recent Washington Post story: "It costs $734 more each month to buy the same goods and services as two years ago for households who earn the median income, according to Mark Zandi, chief economist of Moody's Analytics." 
While grocery prices started to level off this summer, up only 4.9% in July of this year compared to July 2022, it's still difficult to make dollars stretch as far as they did just a couple years ago. Even with year-over-year increases moderating, prices for some of the most in-demand items aren't anywhere close to what many of us were used to not too long ago. 
Even middle-income households are starting to feel the crunch of grocery prices—in the last few months, Walmart became the largest food retailer in the Twin Cities metro. In fact, Walmart itself has even acknowledged that higher earners are driving their recent sales growth, and predicted that they'd likely see their shopper base continue to grow in the face of continued inflation and student loan payments restarting. 
Similar to grocery prices, rental prices have slowed a bit, but remain inflated at a rate beyond wage increases. In August, rents were up 7.8% compared to last year, which is a decrease from the peak 8.8% inflation earlier in 2023. While the rapid rise in rents is finally showing signs of easing, progress remains slow.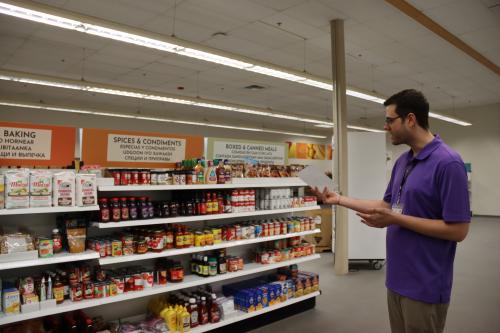 Food shelves have seen a massive increase with the expiration of E-SNAP benefits.
2. Another Round of COVID-Era Programs Ending
Following the end of Emergency SNAP (E-SNAP) benefits this spring, families are continuing to feel the strain of increased food costs. Research has come out quantifying the devastating impact of losing these essential grocery benefits. Researchers at the University of Pennsylvania estimated that the end of E-SNAP was connected with a 21% increase in the experience of food insufficiency among SNAP-participating households. This left an estimated additional 2 million people facing hunger across the U.S. 
In Minnesota, over 235,000 households saw a cut to their SNAP benefits in March, with the average participant losing $82 a month. Collectively, this translated to the loss of over $50 million in grocery benefits each month.  
The story of lost E-SNAP benefits has been well-covered, but a less common story is the reduction of Summer EBT benefits by 70% in summer 2023 compared to the past three years. As a reminder, Summer EBT is now a permanent program that provides families who participate in free school meals with additional grocery benefits during school breaks to offset the additional costs of providing meals while kids are home for the summer. In 2022, eligible households received an average $391 per child; this year, participants got only $120 per kid. 
According to Propel, a company that operates a mobile app for families to manage their SNAP benefits, the share of surveyed households that reported skipping meals in the last month rose from 20% in 2022 to 42% in 2023. 55% of households ate less because of budget constraints (up from 27% last summer), 40% relied on family or friends for food (up from 15% last summer), and 34% visited food pantries (up from 19% last summer). 
It's no surprise that Minnesota's food shelves have seen a sustained increase in visits since the program ended. Our partners at Hunger Solutions Minnesota recently reported that we've seen more than four million food shelf visits so far this year—already one million more visits than were reported in 2022, which had previously been the worst year on record. 
Student loan payments, which have been on pause since the spring of 2020, resume this October. Over 800,000 Minnesotans have a combined debt of over $27 billion, with a median loan amount of $24,000. While the Biden Administration has launched a new repayment plan to benefit the lowest income borrowers, many low- and middle-income households will have to find the wiggle room in their budgets to continue making payments this fall. Amidst record-high food costs, a challenging housing and rental market, and increasing gas prices, this re-start of student loan payments couldn't come at a worse time.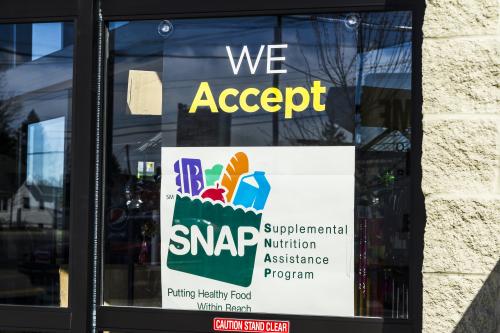 SNAP helps households buy food at grocery stores, convenience stores, farmers markets and more.
3. More Debt and Less Savings
Unsurprisingly, with the rising cost of living, we're also seeing many households drain the savings they built up in the first couple years of the pandemic. In August, the Federal Reserve Bank of San Francisco estimated that Americans had seen their collective "excess" savings decrease from $2.1 trillion in August 2021 to just $190 million two years later. These savings were essential to helping many families navigate the last few years of rising costs, but now families aren't able to set aside as many resources to help them weather future uncertainty. Today, the average personal savings rate in the U.S. is just 3.5% — below pre-pandemic levels. 
Recently released data from the U.S. Census Bureau helps explain the rise in debt and lowered savings. Child poverty in the U.S. more than doubled from 2021 to 2022, largely due to the end of federal supports like the expanded Child Tax Credit (CTC). A recent working paper from the National Bureau of Economic Research found that families spent $75 of each $100 received in Child Tax Credit payments on food, housing and other child-related goods and services. 
At the same time as child poverty rates increased, median household income declined when accounting for the rising cost of living. In Minnesota, this meant the median incomes dropped 4.5% in 2022, and in the Twin Cities they dropped 5.6%. With more people losing income and living in poverty, they're forced to spend down their personal safety net or accumulate debt to try and make ends meet.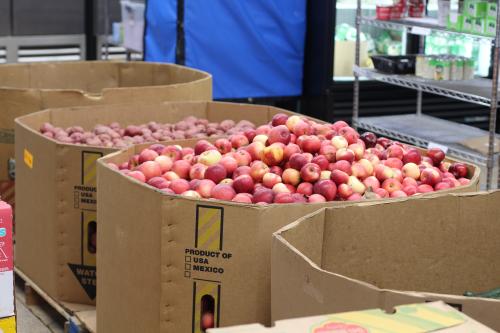 Food shelves, an integral part of the emergency food response, are stretched thin, even in Minnesota.
4. Minnesota Might Be Better than Other States—But That's Not the Whole Story
We've heard a lot lately that Minnesota, and the Twin Cities in particular, are faring better than other parts of the country when it comes to inflation. 
But even stories arguing that we're better off than other states show that people are still struggling with higher prices. 
While Minnesota enjoys one of the country's lowest average rent increases, it is still on par with the average wage growth in our state, meaning any additional income is likely eaten up by rising housing costs. Housing costs have been outpacing income growth for decades, but the pressures of the last year present a uniquely challenging time for renters, and the majority of renters are now worried about making monthly rent payments. 
Furthermore, you've likely seen headlines promoting Minnesota's unemployment rate as the lowest in the state's history, and even the lowest in the whole country. However, this statistic doesn't paint the full picture, as disparities persist for Minnesotans of color. For Black Minnesotans, the unemployment rate was 5% in October 2022, for Hispanic Minnesotans, it was 3.8%, and for White Minnesotans it was only 2.1%. 
We are hopeful that the start of the school year, which brought Minnesota's new free school meals program to hundreds of thousands of families across the state, will help to alleviate some of the pressure people are facing to keep food on the table. Yet we're seeing the last pandemic-era assistance programs phase out, bringing another round of financial strain that can force tough decisions for too many Minnesotans. 
What you can do to support those facing food insecurity as we continue to navigate historic levels of hunger: