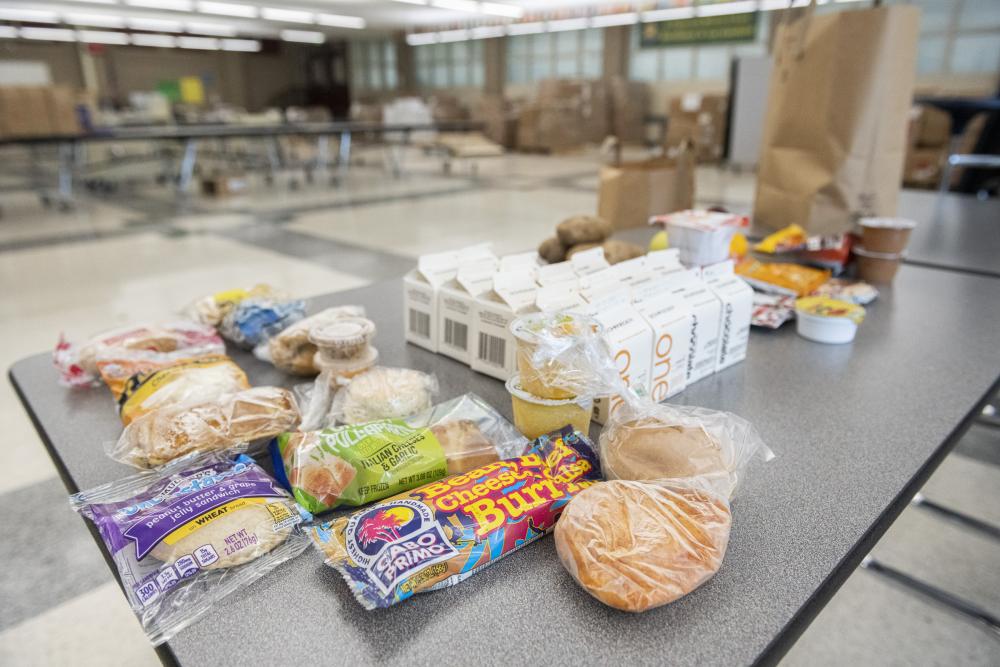 4 Reasons Why Many Minnesotans Are Facing Hunger This Winter
The persisting pandemic, record-high food prices, supply chain disruptions, and an economic recovery that's coming slowly for many means today's hunger is tougher to live with and tougher to fight. It took more than a decade to undo the growth in hunger that followed the Great Recession. Now, we're facing down an even bigger challenge as the pandemic wages on and too many of us struggle to find solid footing.
Here, we outline a few big reasons why more than 500,000 Minnesotans, including nearly 200,000 kids, might be facing hunger right now and some actions we can take to help our neighbors this winter.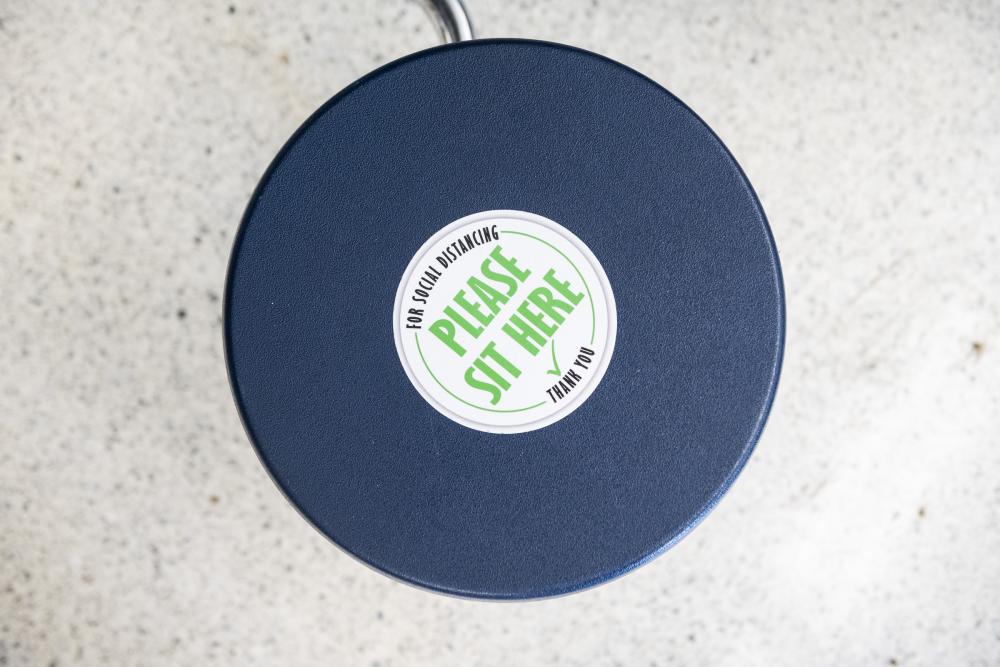 1. COVID is still spreading
Minnesota's COVID rates have been at peak levels, with some of the worst rates in the country in recent weeks. A highly infectious new variant, Omicron, was detected in the state in early December and has since been reported across the country. Minnesota hospitalizations for COVID-19 continue to climb toward levels similar to the worst of the pandemic in late 2020, according to state health department data.
While some Minnesotans might be moving on from the pandemic, that's just not the reality for far too many. Many people hesitate to return to essential, frontline jobs that put them at risk for contracting COVID; the industries with the most open positions in Minnesota are related to food service and health care. Schools continue to face disruptions, child care is difficult to find, and as a result, many parents are having to take unpaid time off work, or delay their return to work, to care for their kids. All of this puts additional pressures on families trying to make ends meet, who may now be doing so with less income.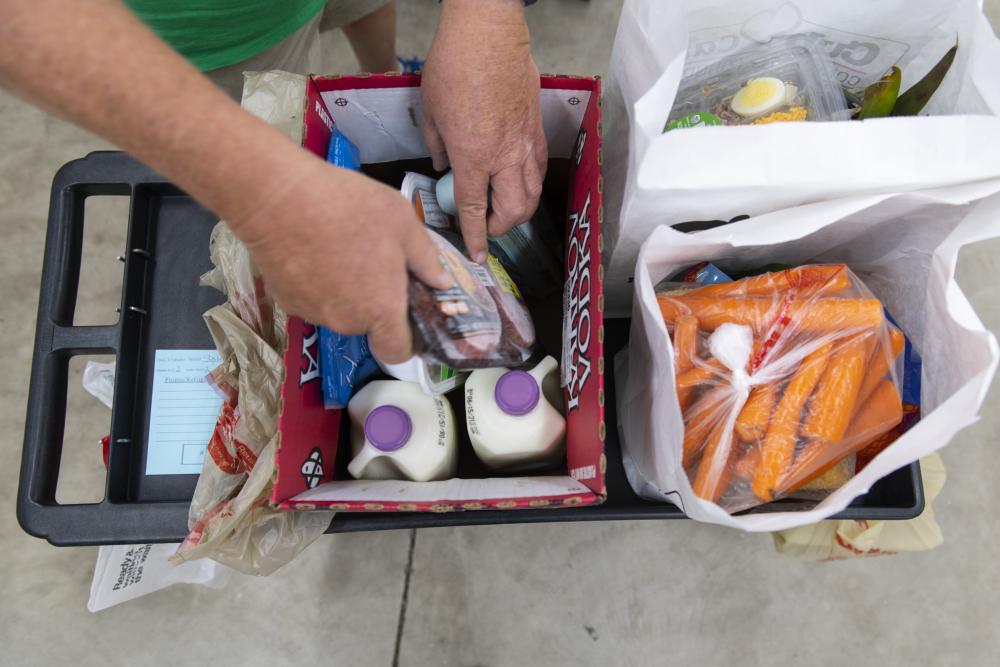 2. Inflation is raising prices
Even with recent reports of wage increases for many Minnesotans due to the tight labor market, income gains are barely keeping up with the rising cost of living, according to Minnesota Department of Employment and Economic Development data. Average hourly wages are up 6.3% year-over-year, but inflation is up 6.2% year-over-year.
Food prices are also on the rise, especially protein. Prices of meat, poultry, fish and eggs in U.S. cities are up 15 percent since the start of 2020, according to the Bureau of Labor Statistics.
In November, the Labor Department reported that consumer prices were 6.2% higher in October than a year ago. It was the largest jump in inflation in thirty years. This includes food prices but also the cost of other basic goods, which puts family budgets under pressure and forces decisions between filling up the gas tank or filling the fridge with groceries.
Data shows that Americans with less education are more affected by inflation. A recent Gallup poll found that among those without a college degree, more than half say inflation has caused them financial hardship, compared to 30% of college-educated adults. A recent study by the Federal Reserve showed that Black household income is more directly affected by inflation increases and volatility than White household income.
A Bank of America analysis also emphasized how lower-income and rural people are being disproportionately affected by inflation. For people earning less than $40,000 a year, 71% said they felt the sting of higher prices — 3 in 10 said the hardships were severe enough to affect their standard of living. And rural Americans have seen their spending power drop 5.2% on an annualized basis, compared with 3.5% for urban households.
3. Schools are struggling to feed kids
As more families struggle to feed everyone at home, school nutrition programs are facing their own barriers to keeping kids fed. Even with universal school meals available this year, not all students are able to access lunch through school as issues that existed before the pandemic are exacerbated by COVID-era challenges.
Supply chain disruptions, cancelled transportation contracts, and difficulty hiring or retaining staff have made providing meals for kids harder than ever for school nutrition programs. Also, kids who are opting into distance learning or forced to school from home due to COVID outbreaks are often the first to miss out on meals given that overburdened nutrition staff simply don't have the capacity or resources to make meals available outside school buildings.
Schools are stretching their dollars as far as possible to provide meals within the amount provided by federal meal reimbursements. However, on average, revenues from reimbursable lunches covered only an average of 93 percent of reported costs of producing those meals, and revenues from school breakfasts covered an average of 82 percent of reported costs. This means that school nutrition programs can't pay higher rates for food, transportation or staffing, which makes them more susceptible to the disruptions caused by COVID.
4. Relief worked but stability is needed
Given that additional unemployment insurance benefits ended in September, eviction moratoriums are phasing out, and the last of the stimulus checks arrived in spring 2021, most of the federal supports put in place during COVID are over.
The end of enhanced unemployment insurance benefits have had a significant impact on the need for food assistance. Since then, our SNAP Outreach team have seen food assistance referrals and applications skyrocket to some of the highest levels we've seen during the pandemic. November 2021 referrals for food assistance were nearly double what we saw this same time last year and completed SNAP applications more than tripled with our team assisting nearly 1,800 applicants.
Furthermore, many low-income Americans who used government relief benefits to bolster their savings at the beginning of the pandemic have spent down those resources due to the above factors. Depleted savings accounts are likely to have a broad impact on the economy, mainly by driving down consumer spending, which makes up a major share of economic activity and is largely responsible for Minnesota's historic budget surplus.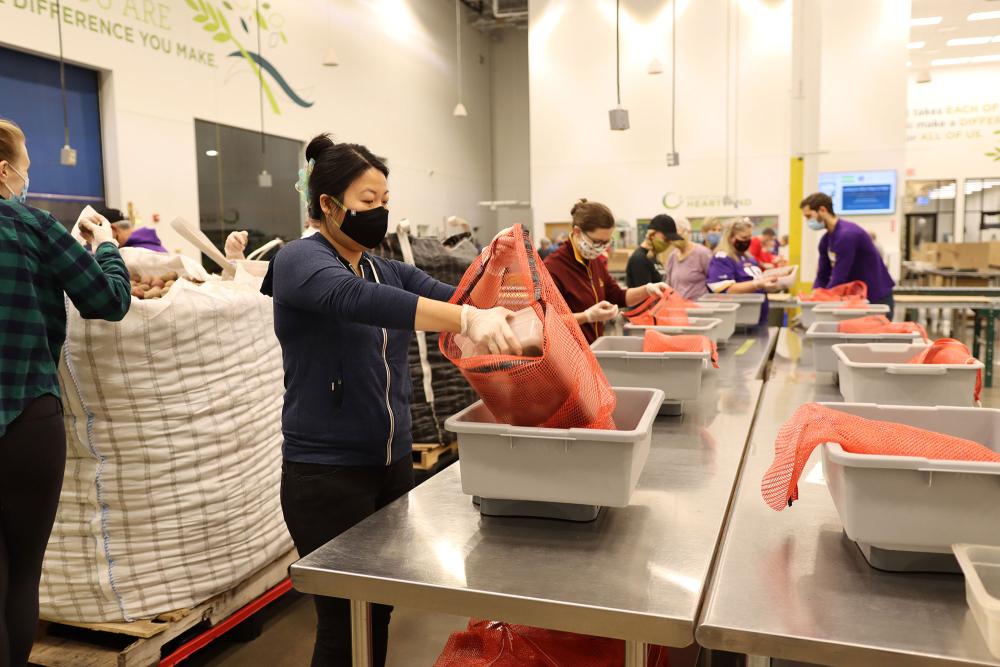 Even with a strengthened safety net during most of the pandemic, we know that federal support didn't benefit all households equally. While on average, U.S. food insecurity rates stayed about the same from 2019 to 2020 due to the additional economic assistance provided by the federal government, rates actually went down for White households and up for households of color.
However, it's not all bad news. Emergency SNAP is still going strong! All Minnesotans enrolled in SNAP are receiving the maximum benefit level for their household size. The same goes for extra child tax credit payments—these are still available for families this year, and will potentially be extended through the Build Back Better Act, along with other investments in critical child nutrition programs. With other supports ending, the programs still in place have become even more vital.
What you can do to support those facing hunger and an uphill recovery
If the last 18 months have taught us anything, it's that we can withstand the worst of times by leaning into service, innovation and collaboration. It's what will help us end hunger for good. Here are some ways you can help:
---
 CBS Mornings recently included Second Harvest Heartland and our partners at The Open Door Pantry in Eagan, MN, in a story highlighting the importance of food banks and food pantries right now. Watch the video below featuring the Littlefield family's story.