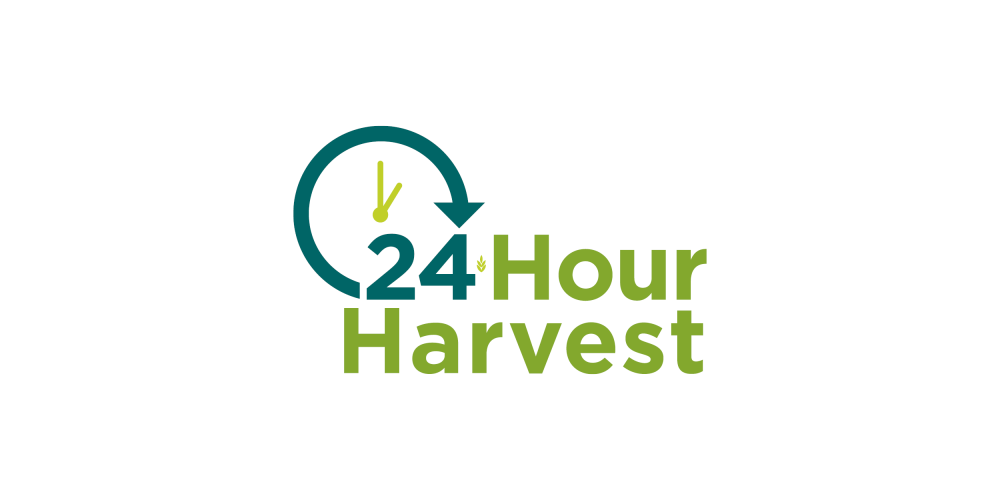 24-Hour Harvest Giving Day—Let's Fight Hunger with ONE MILLON MEALS!
Minnesota just set a record – but not the good kind. In 2022, Minnesota recorded over 5.5 million food shelf visits, the highest we've ever seen. And the need is still growing today. Too many of our neighbors don't know where their next meal will come from. 
Now through April 26, let's set a different kind of record. Join our 24-Hour Harvest Giving Day campaign to help us raise enough funds to reach our goal of providing over ONE MILLION MEALS for our neighbors experiencing hunger. Now through April 26, your gift can be matched to provide twice as many meals for people in the heartland.
Our Largest Solvable Problem
Far too many children know what it's like to miss breakfast before school. Too many neighbors know that one unexpected bill can keep them from buying groceries. And too many seniors know how it feels to have to prioritize life-saving medications over filling their fridge.  
Hunger impacts every part of our community, in every town and across all demographics. Just last year, 813,000 people received food assistance through our food bank and partners.  
And yet, hunger is our community's largest solvable problem. 
As one of the largest and most efficient hunger-relief organizations in the nation, Second Harvest Heartland works in close partnership with a network of 423 food shelf and nonprofit organizations and nearly 1,115 partner programs to deliver food to those in our region facing hunger today. 
When they get enough to eat, kids can learn, parents can worry less, and our elderly neighbors can rest. When we all pitch in together, we can solve hunger in the heartland—building a community that is stronger and healthier. 
One Day. One Goal. One Million Meals. 
Our 24-Hour Harvest Giving Day goal is to raise enough funds to provide over ONE MILLION MEALS for our neighbors facing hunger. Your gift now through April 26 can double, thanks to our generous sponsors, to provide TWICE as many meals for children, families and seniors in the heartland.  
Here's how you can participate to help us reach our million-meal goal:
Double your impact! Donate now and your gift can go twice as far, thanks to our generous match sponsors.

Watch us on TV! On April 26 throughout the day, you can find us featured on our local news stations, including WCCO, KARE 11, KSTP and FOX 9.  

Spread the word! Share the mission to your social circle using the hashtag #24HourHarvest on social media. Follow along on Facebook, Instagram or Twitter. 

Help reach our goal by dining out!

Craft & Crew Hospitality is offering a donation round-up opportunity as you complete your purchase and is donating 10% of every meal purchase to Second Harvest Heartland – both in-person and to-go orders – on April 26. Bring your family or friends to one of these six restaurant locations.

Blue Plate Restaurant Company is offering a donation round-up opportunity all day on April 26 at their seven restaurant locations. Additionally, the following locations will be donating 20% of sales to Second Harvest Heartland from 5-8 p.m. on April 26: Freehouse, Longfellow Grill, Edina Grill, Highland Grill and Groveland Tap.
Every $1 Doubles to Help Provide 6 Meals 
24-Hour Harvest Giving Day is April 26, but you don't have to wait to help reach our goal of one million meals! Donate now through midnight on April 26 and your gift can DOUBLE in impact, thanks to matching funds from our generous sponsors. That means every $1 can now provide 6 meals for families experiencing hunger.
Thank you to our sponsors: