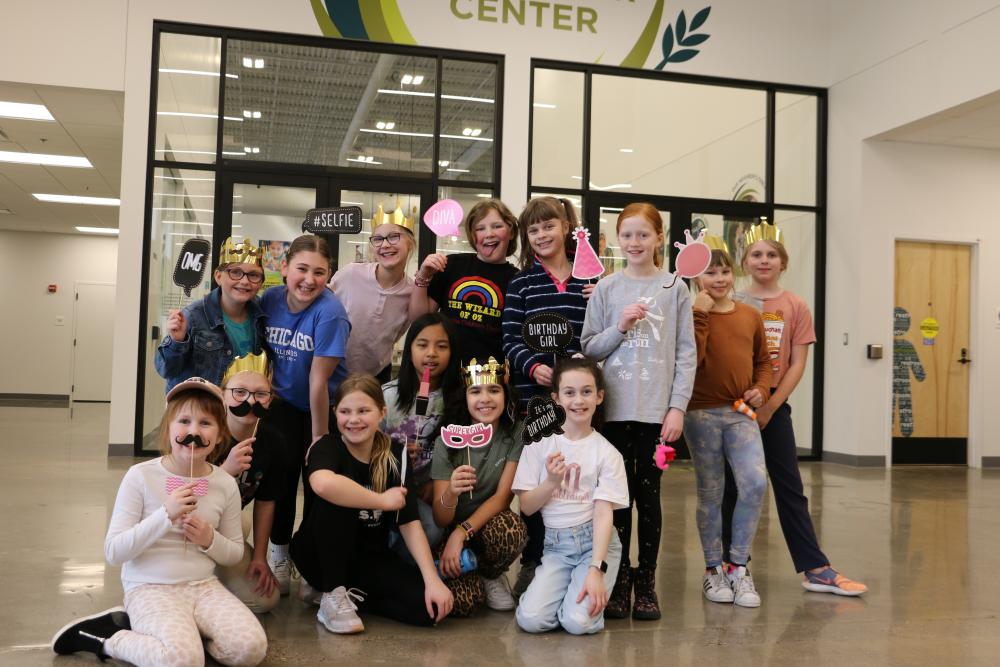 A 10th Birthday to Remember
Melissa Rosenthal said she was researching trampoline parks and other well-known birthday party destinations for her daughter Charli's 10th birthday when Charli said, "What about Second Harvest?" 
The family had volunteered for a food packing shift a few months earlier and Charli said it was so fun that she wanted to do it again, this time with all of her friends. 
"I was like, 'Why not?'" Melissa said.
"When I asked parents to save the date and told them what we were doing," Melissa said, "they all said, 'What a great idea for a birthday party!'" 
Since Charli would turn 10 on March 10, the event would be called her "golden give-back birthday party." 
"I have been waiting for my golden birthday for a long time now," Charli said, "so I thought this would be a great way to finally celebrate it and have so much fun with my friends."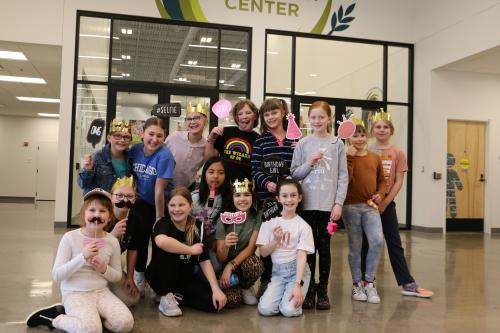 On March 10, a hot pink "party bus" filled with Charli and 15 of her friends pulled up outside Second Harvest Heartland's main entrance. 
The girls were welcomed by volunteer engagement ambassadors, who told them about the organization and explained their assignment for the day: filling bags with packaged fruit snacks to prepare them for distribution to the organization's network of more than 1,000 food shelves and other programs. 
"I loved all of it," Charli said. "I loved packing the fruit snacks. It was very fun, especially because all my friends where there."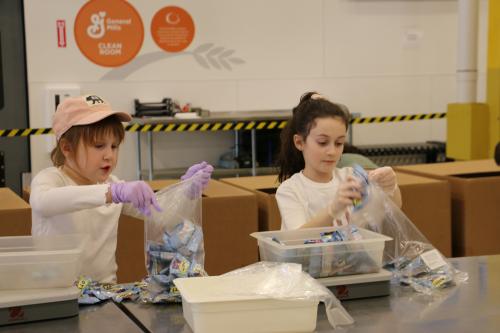 Melissa said the girls could hardly believe it when they heard how much food they had packed at the end of their shift. "The volunteer engagement team makes sure you walk away knowing first, that there's a hunger problem that requires all hands on deck, even little hands, and second, that you can make an impact." 
"It's kind of cool how people are going to eat the food that we packed," Charli said. "I like the feeling of packing for others because I feel like I'm doing good deeds."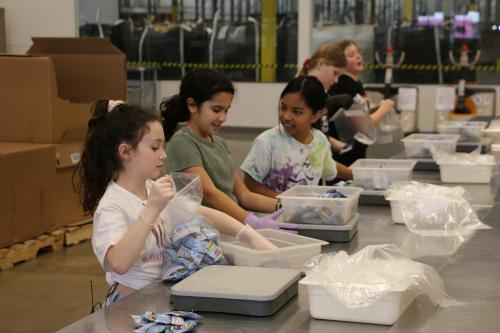 "I know that lots of kids have their birthday parties at SkyZone or Pump it Up," Charli said, "but I thought it was really cool that I was doing this because it was very different than other birthday parties. One of my friends said, 'This is a birthday I will never forget!'"