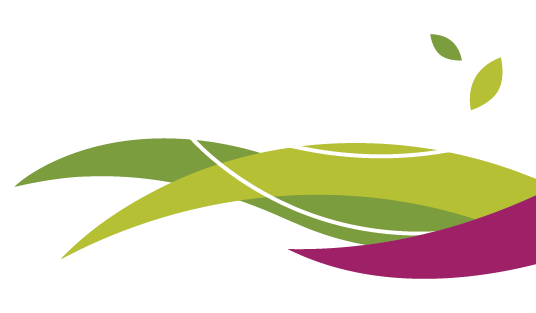 Help Fill Plates and Change Lives During 24-Hour Harvest!

It might not always be visible, but hundreds of thousands of Minnesotans are carrying hunger with them every day, everywhere they go.
A single mom skips dinner so her two young children don't have to go to bed hungry. A family of four in rural Minnesota living paycheck-to-paycheck relies on a local food shelf to make ends meet. A 10-year-old boy misses lunch too many times in the summer when school meals are no longer available.
While many things are going well here in the heartland, the real story is that too many neighbors are struggling. Nearly half a million Minnesotans, including 1 in 8 children, are facing hunger right now.
Join our 24-Hour Harvest Giving Day to raise enough funds for one million meals to fill the empty plates—and change the lives—of local families facing hunger.
Learn more about 24-Hour Harvest Giving Day and how you can get involved:
Today's Hunger Crisis
Nearly 500,000 Minnesotans are experiencing food insecurity today. That means they don't have consistent access to the food they need for an active, healthy life. Adding to the urgency is the ongoing supply chain disruption, skyrocketing food prices and rising utility rates. Families are struggling to afford basic living necessities.
1 in 8 Minnesota children face food insecurity. That's two kids in an average-size second grade classroom or eight kids on a full school bus, unsure of where their next meal might come from. And with summer break coming up, the 30 percent of Minnesota children who rely on free or reduced-priced school meals are left without the meals they could count on during the school year.
So, with summer around the corner and hundreds of thousands of kids hungry, it's critical that we meet our 24-Hour Harvest one million meal goal.
Our Biggest Solvable Problem
Hunger is a real problem in Minnesota—right here in the breadbasket of the world. But there is some good news.
The fact is that there's more than enough food for everyone in the heartland to be nourished—we just need to get it to those who need it.
We believe that hunger is our community's biggest solvable problem. As one of the largest and most efficient hunger-relief organizations in the nation, Second Harvest Heartland works in close partnership with a network of 388 food shelves and nearly 1,000 partner programs to deliver food to those in our region facing hunger today.
When we work together, we can solve hunger in the heartland.
One Day. One Goal. One Million Meals.
It's amazing what can happen in just 24 hours. At Second Harvest Heartland, together with donors, volunteers and local hunger-fighting partners, we don't skip a beat in the fight against hunger:
In 24 hours… An average of 485,000 pounds of food are distributed to our network of local hunger-relief partners including food pantries, community centers, churches and senior living facilities.
In 24 hours… 80 requests are fielded for assistance with SNAP, helping local families locate and access critical food assistance resources.
In 24 hours… 95 food-packing volunteers are hosted at our Brooklyn Park hunger-fighting facility to sort, label, weigh and pack thousands of pounds of food such as canned goods, bread and fresh produce for distribution in our communities.
This work to end hunger—that happens day in and day out—would not be possible without your support. That's why we're asking you to join our 24-Hour Harvest Giving Day to help ensure our hunger-fighting programs can keep going strong in the days, weeks and months ahead. Imagine what good we can do when we all pitch in together.
How YOU Can Help
Our 24-Hour Harvest Giving Day goal is to raise enough funds in 24 hours to provide one million meals for our neighbors facing hunger. Let's kick start the summer by joining forces to fill as many plates as possible.
Here's how you can participate, now through April 27, to help us reach our one-million-meal goal:
Double your impact! Give now at 2harvest.org/24 and your gift can go twice as far with matching funds to help fill twice as many plates.
Join our Facebook Live event, hosted by KSTP-TV, on Wednesday, April 27 at 11:30 a.m. to hear from Allison O'Toole, CEO of Second Harvest Heartland.
Spread the word by sharing 24-Hour Harvest Giving Day on social media—use the hashtag #24HourHarvest. Look for special coverage from Twin Cities media partners including KARE 11, KSTP and WCCO, and you'll hear and see us on TV, radio and online in the upcoming weeks.
Every $1 Doubles to Help Provide 6 Meals
You don't have to wait until April 27 to make an impact. Donate now through midnight on April 27, and your 24-Hour Harvest gift can DOUBLE in impact, thanks to matching funds from The Cargill Foundation and other generous sponsors. That means every $1 can now fill twice as many plates for local families experiencing hunger.
Thank you to our sponsors: